Living alone definitely has its moments. In fact, it can be downright awesome.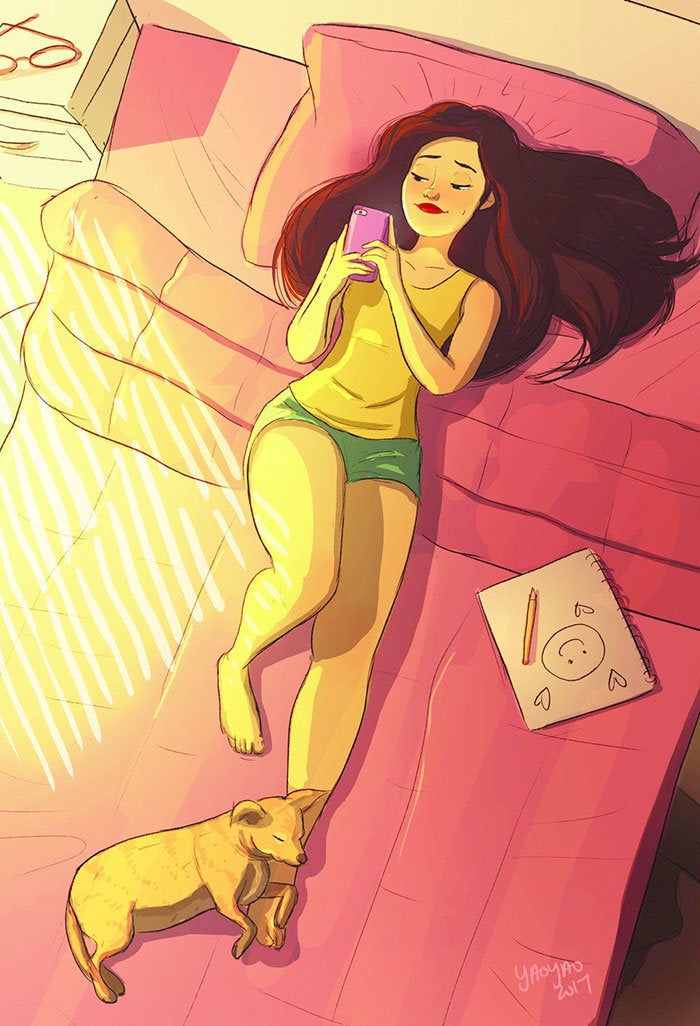 And Yaoyao Ma Van As, a 34-year-old painter and illustrator in Los Angeles, has captured the intimate beauty of those instances in a series of gorgeous drawings.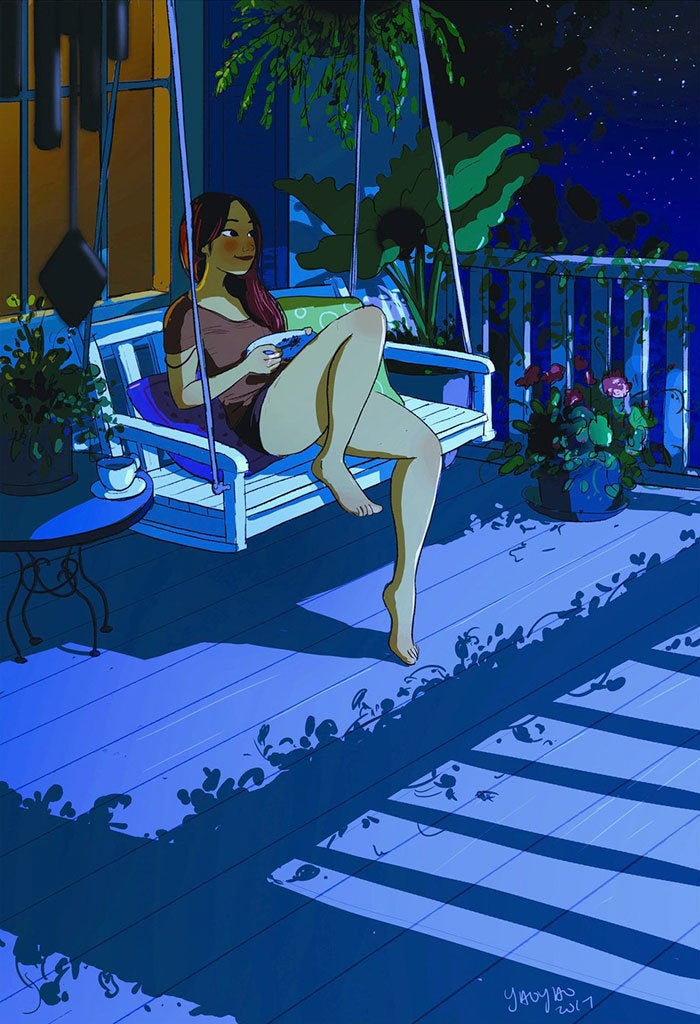 Ma Van As, who is now married and has done background art for shows like "Rick and Morty" and "BoJack Horseman," drew the powerful pieces for a pretty appropriate reason.
She wanted to do something just for herself.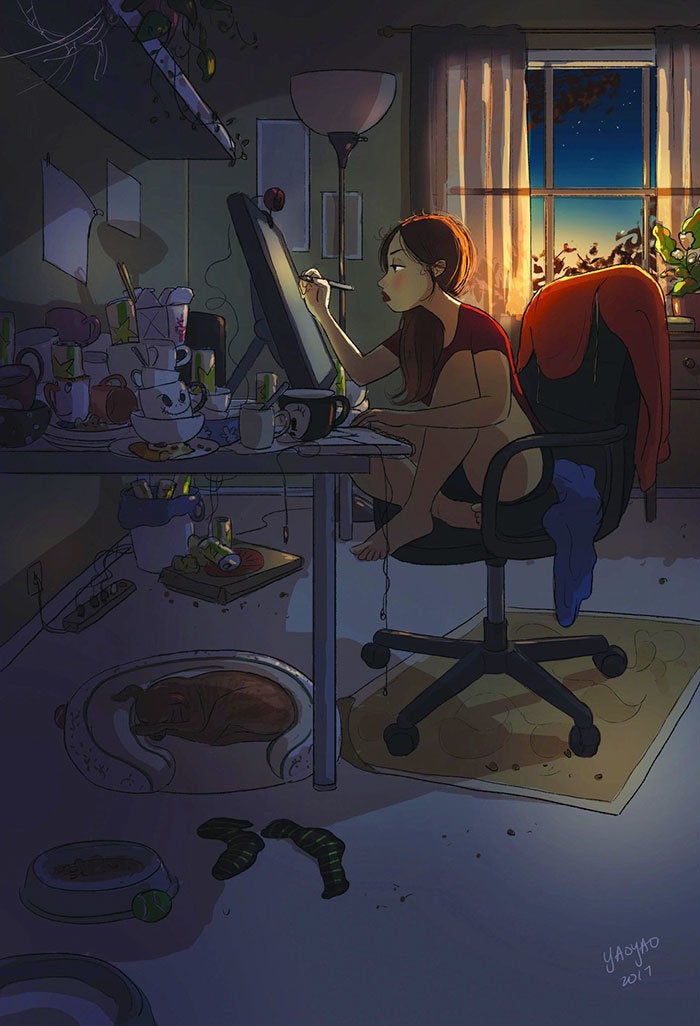 "Despite working in the industry, I barely had time to draw for myself," she told HuffPost.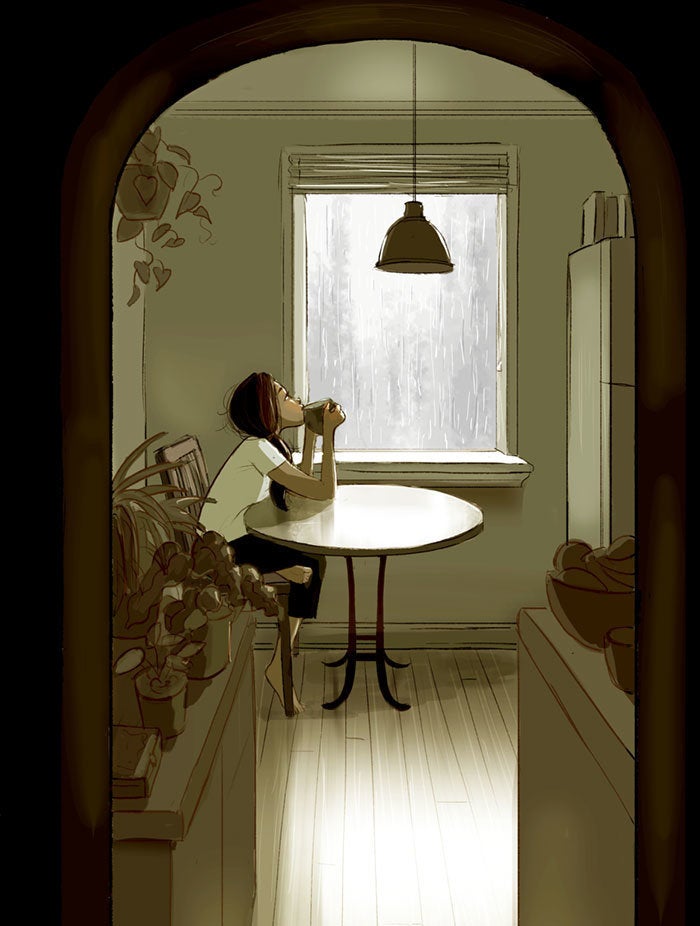 "Before I knew it, I started drawing experiences from my life because it was just so easy for me to portray."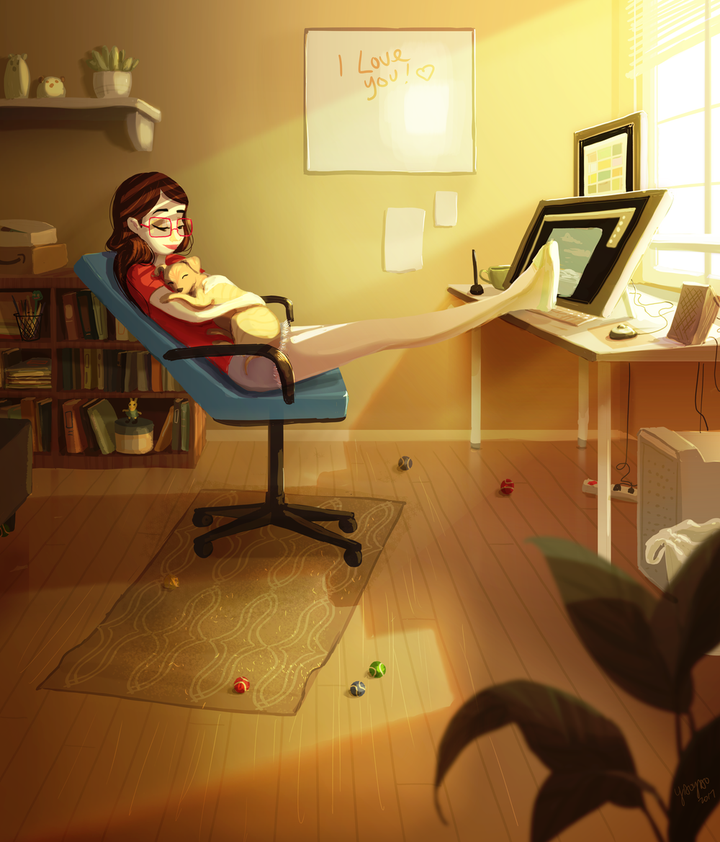 The drawings focus on her life before she was married, when she lived alone with her little dog Parker, who is featured in many of her drawings.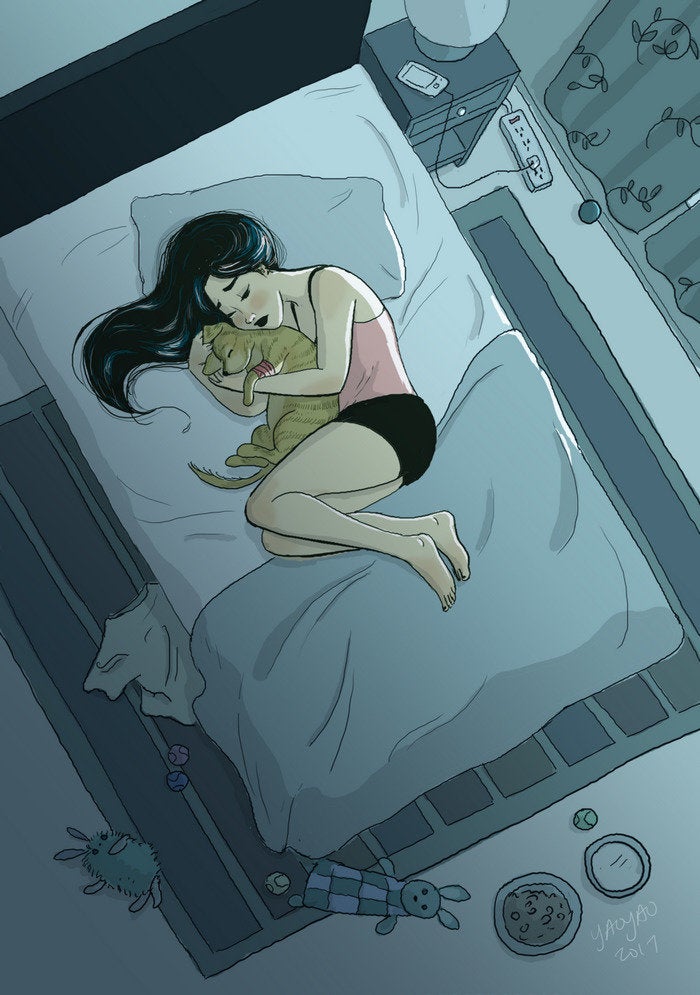 "Living alone isn't as scary as it seems!" she said. "Yes, there were definitely times that it sucked, but there were also countless amazing moments as well."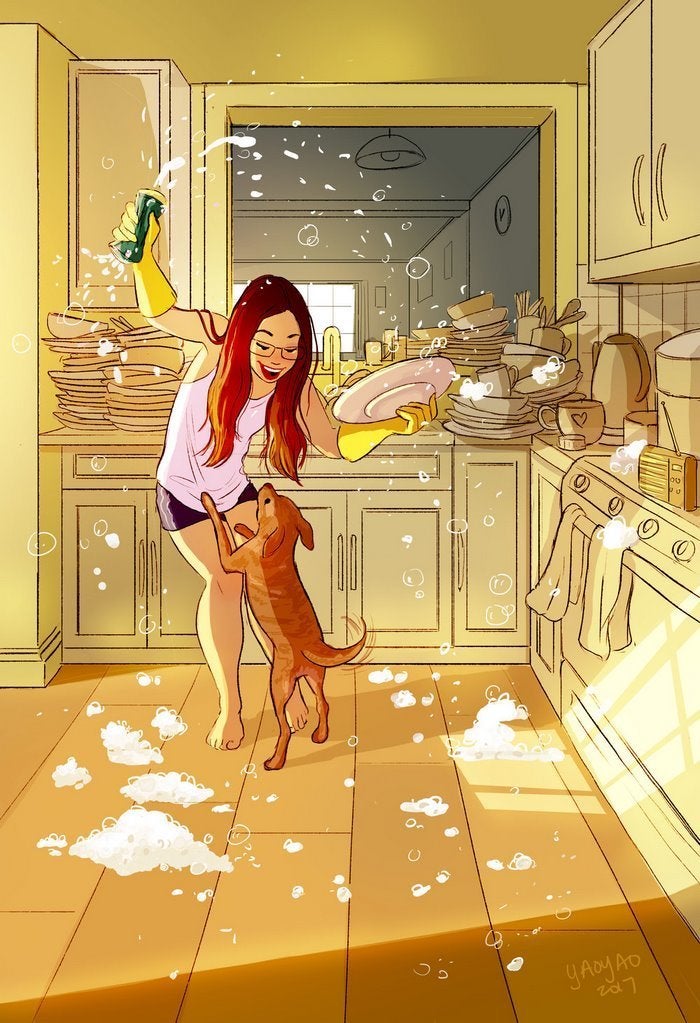 "It's knowing that you're on your own, and each decision you make is directly affecting how you move forward with your life," she said.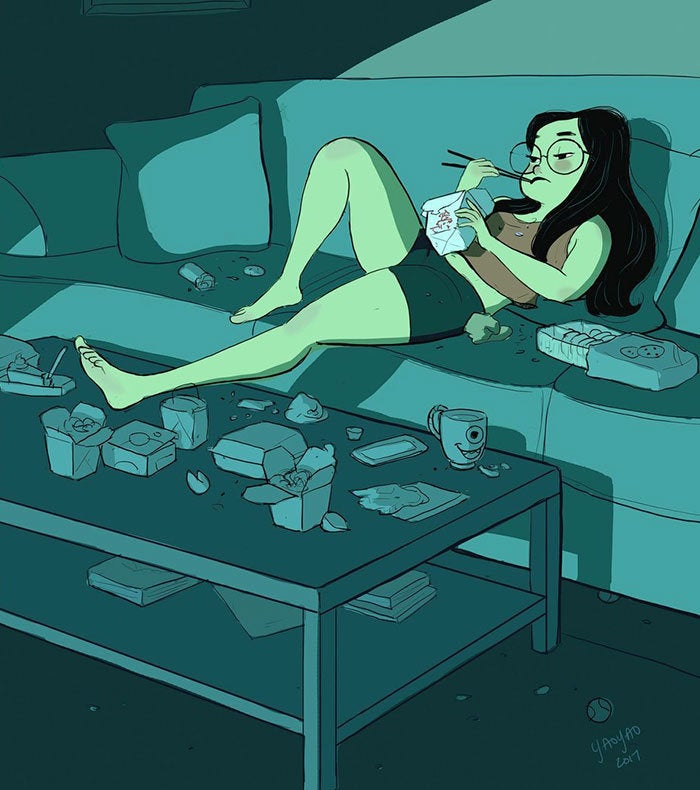 "Each day you learn to be more independent than the day before," she told HuffPost. "It's definitely an experience that should be embraced. "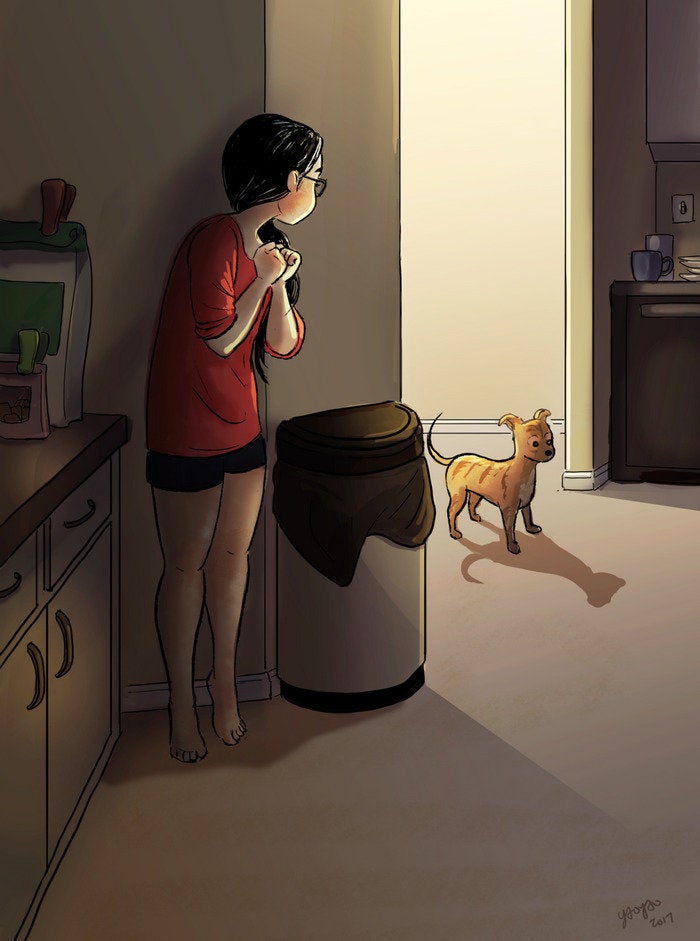 Ma Van As' art focuses on her favorite aspects of being on her own.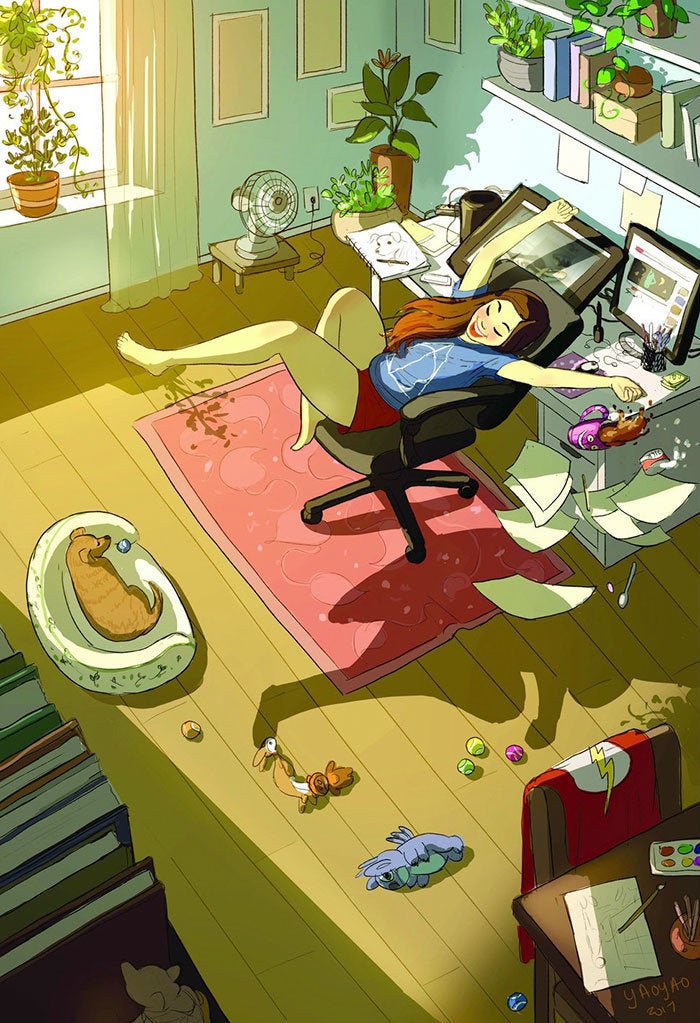 "My favorite part [of living alone] was playing music and let it echo through the apartment."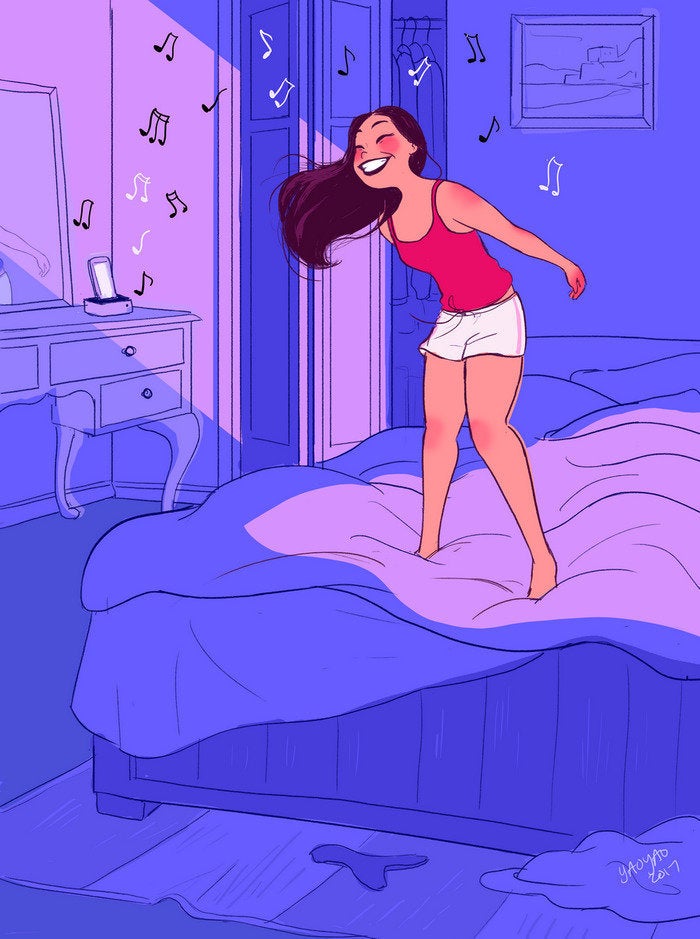 "Sometimes I'd take a bath, or draw, and get completely lost in the moment of just being by myself."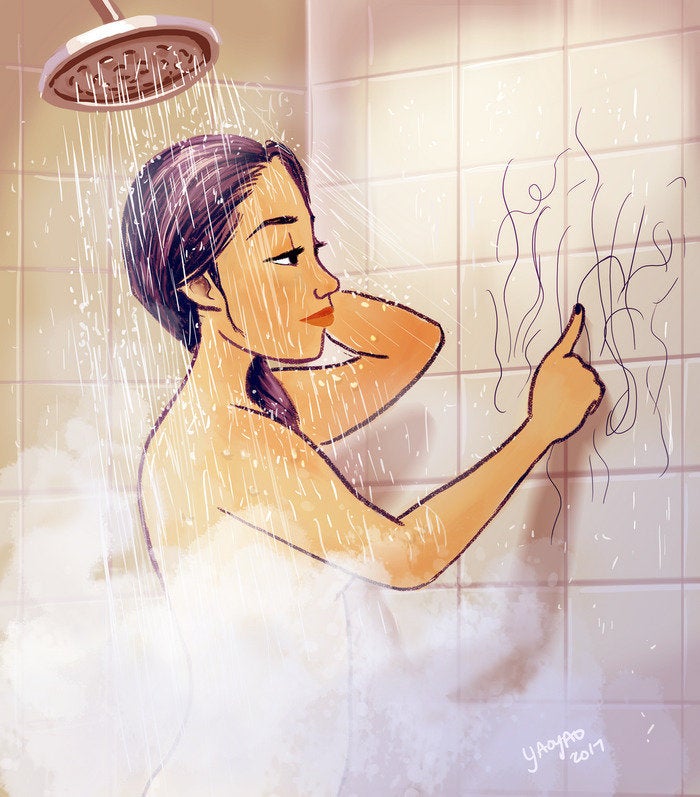 Most importantly, Ma Van As hopes that her drawings communicate that living on your own isn't all that scary.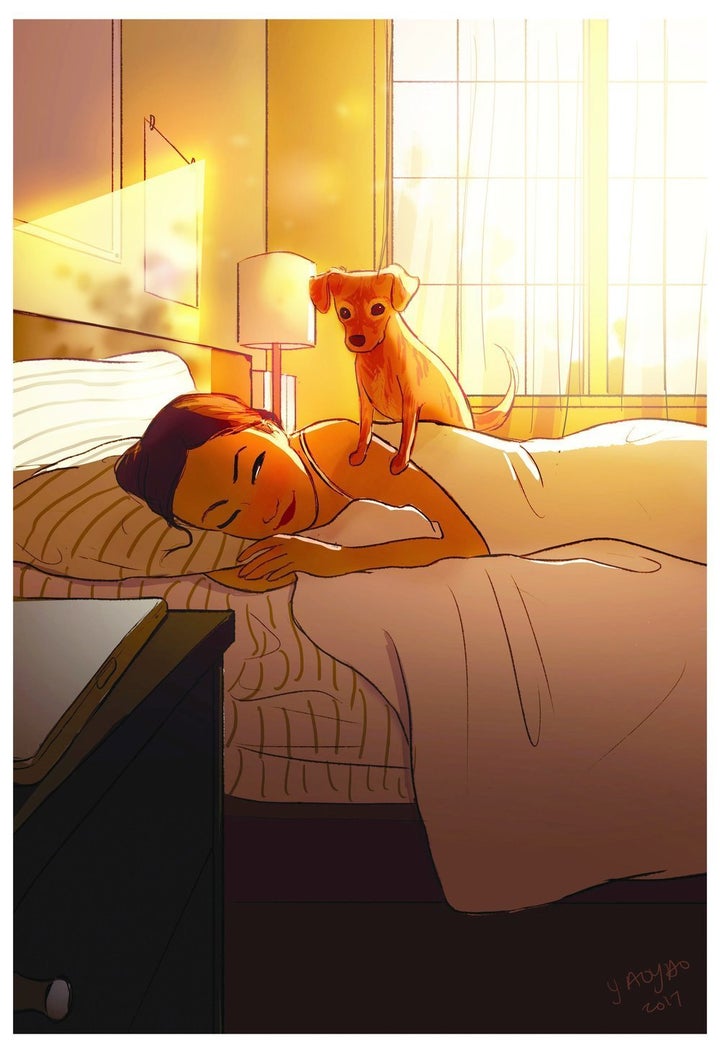 In fact, it's kind of magical.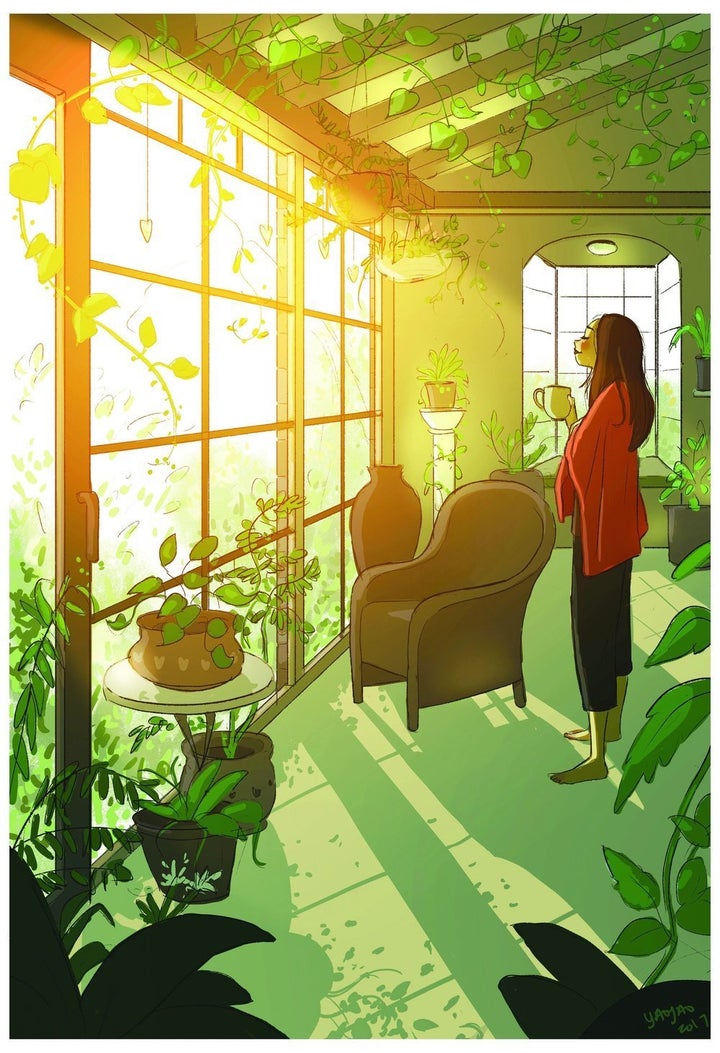 "Alone does not mean lonely! Sometimes you can be surrounded by hundreds of people but still feel totally isolated," she told HuffPost.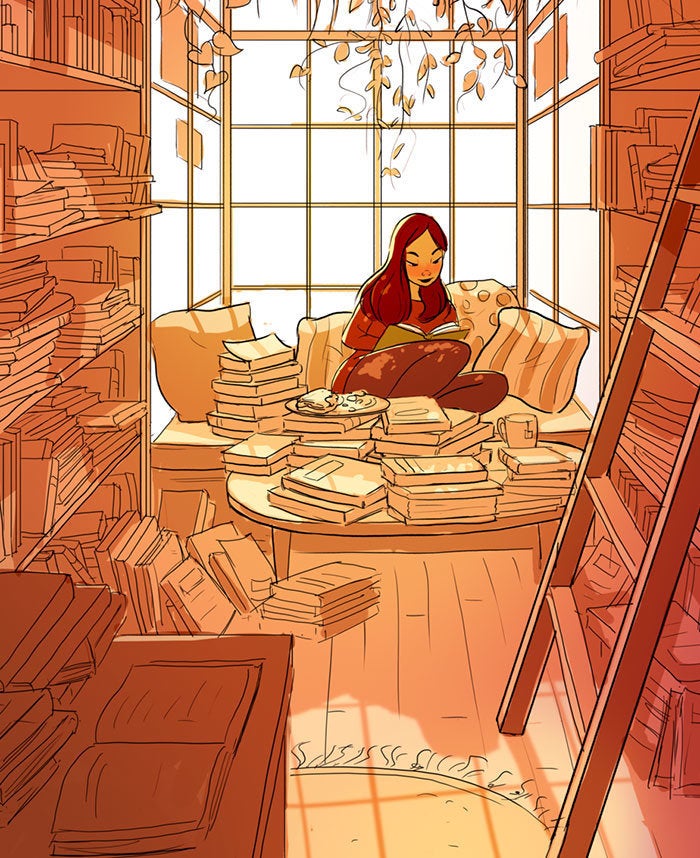 "It's healthy to be around others, but it's also healthy to be comfortable enough to spend time by yourself."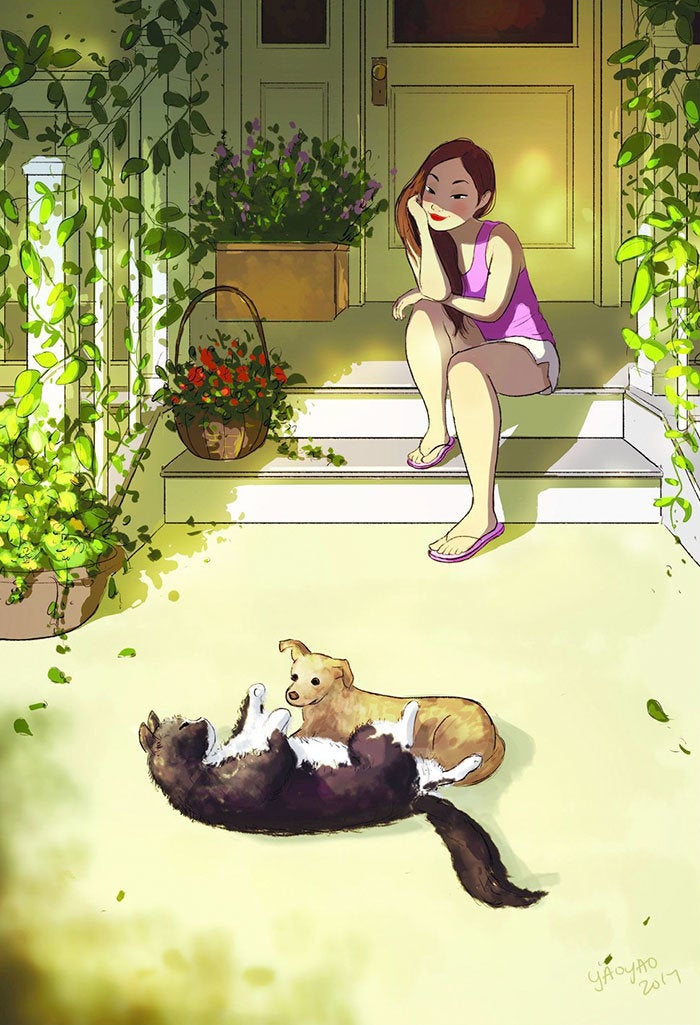 Related