Insofar as evidence of climate change goes, it's hard to beat watching a glacier comparable in size to Manhattan disintegrate in front of your eyes.
Video of that event, captured along with other frightening scenes, is front and center in "Chasing Ice," a recently-released documentary focused on examining the world's glaciers to determine evidence of broader climate change.
According to The Guardian, the glacier's calving (estimated to be 4.5 cubic miles in size) was captured by a team assembled by filmmaker James Balog near the Ilulissat glacier in Greenland. The entire ordeal took 75 minutes.
"Pieces of ice were shooting up out of the ocean 600 feet, and then falling," says one of the filmmakers describing the event.
"The only way that you can really try to put it into scale with human reference is if you imagine Manhattan, and all of a sudden, all of those buildings just start to rumble, and quake, and peel off, fall over, and roll around. This whole massive city just breaking apart in front of your eyes," he aids.
Though it wasn't caught on tape, a glacier twice the size of Manhattan split from Greenland's Petermann Glacier earlier this summer. The calving of that 46-square mile piece of ice was an unprecedented event in the 150 years that humans have been observing icebergs.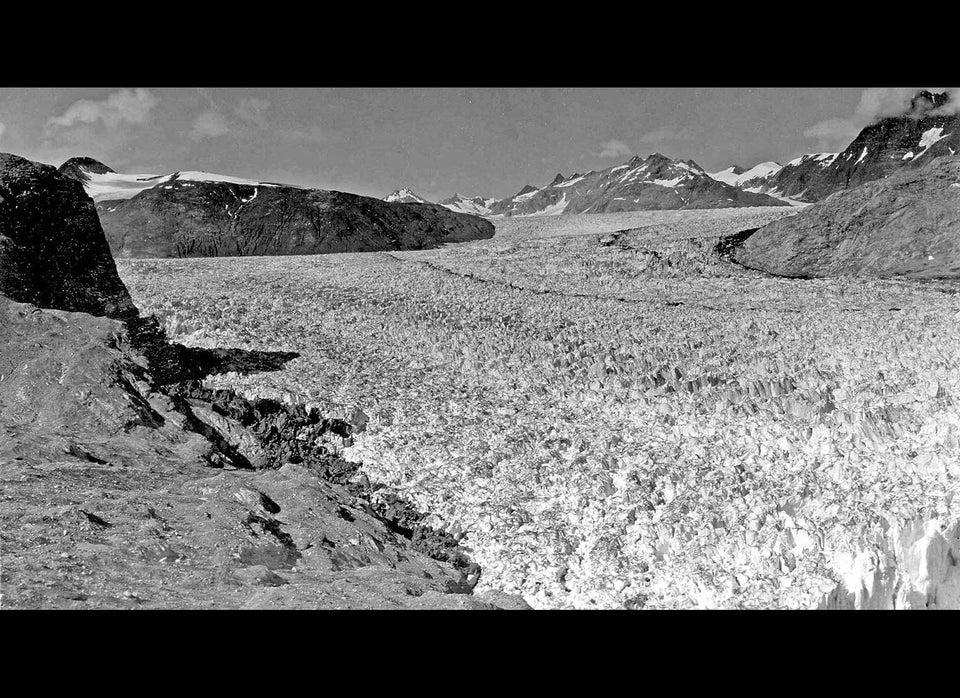 Harper Collins' Climate Change Photos
Popular in the Community