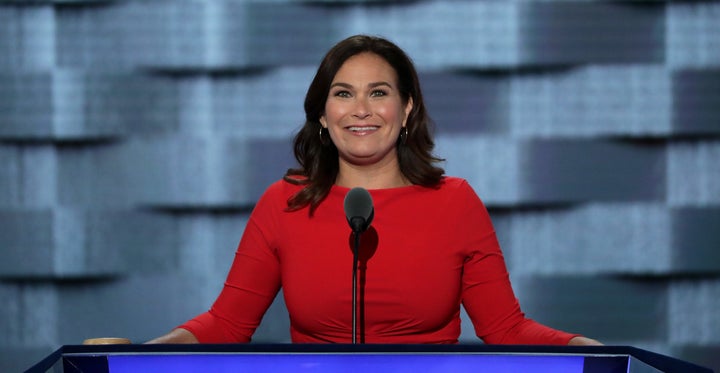 NARAL Pro-Choice America President Ilyse Hogue has emerged as a potential contender for Democratic National Committee chair, the first woman floated to lead the Democratic Party through its post-Donald Trump victory turmoil.
The DNC contest is being framed in progressive circles as a proxy do-over of the Sanders-Hillary Clinton Democratic primary, with all the acrimony that came with it. After NARAL and Planned Parenthood endorsed Clinton early in the campaign, Sanders dismissed them as "the establishment." Hogue, as the head of NARAL, remains closely associated with Clinton, but said she wants to be thought of as more than that.
"I would rather not have my entire life's work reduced to one position at one point in time, but I'm also not ashamed of it. It's part of a life of work that I'm proud of," Hogue said.
The rest of that life's work maps much more closely with Ellison's politics than with Clinton's. Hogue, a Dallas native, got her start in the progressive movement at Greenpeace, where she worked as a forest specialist and targeted companies like Home Depot for anti-conservation business practices. She was active in the 1999 World Trade Organization protests in Seattle, a precursor to the Occupy movement that would spread across the country a decade later. Hogue was arrested and jailed for six days during those protests. (She was later cleared of all charges.)
Hogue went on to work for the San Francisco-based radical advocacy group Rainforest Action Network, where she successfully pressured financial giants like Bank of America and JPMorgan Chase to stop financing deforestation and instead put in place environmentally friendly policies. The group specialized in high-profile public shaming campaigns ― direct actions such as sending protesters to tack up "Wanted" posters near the Greenwich, Connecticut, home of JPMorgan Chase's then chief, or draping a 50-foot banner over Bank of America's headquarters in Charlotte, North Carolina.
"As is evident from the last week, we're going into a time of resistance," Hogue said, referencing massive anti-Trump protests across the country since the election. "That's sort of how I came up through progressive work ― resistance to the Bush years, resistance to what was happening with globalization."
She later served as the director of political advocacy for MoveOn.org, where she worked against the war in Iraq and for the passage of the Affordable Care Act, and pressured lawmakers to take up financial reform. Hogue and MoveOn specifically targeted Senate centrists during those campaigns, running ads in their home states pummeling them for failing to support progressive policies ― a move then White House chief of staff famously called "fucking retarded."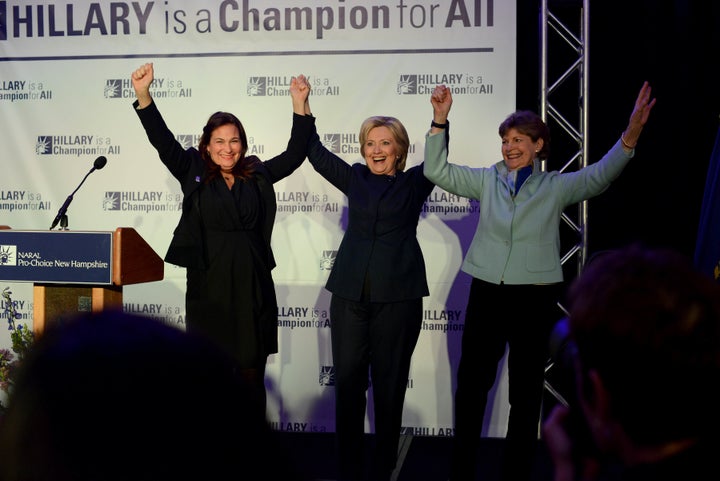 After a stint helping run the pro-campaign finance reform super PAC Friends of Democracy, Hogue was tapped in 2013 to lead NARAL ― in part because of her organizing expertise, but also because the group wanted to reach out to younger women who grew up in a world where abortion was always legal and accessible. Hogue, born just a few years before Roe v. Wade, is part of that group, and had never been significantly involved in the movement for reproductive freedom.
NARAL got one of its highest-profile moments when Hogue took the stage at July's Democratic National Convention and told the story of her own abortion.
"I made the decision that was best for me — to have an abortion — and was able to get compassionate care at a clinic in my own community. Now, years later, my husband and I are parents to two incredible children. My story is not unique," she said.
Now facing an administration that could derail years of progress on reproductive rights, Hogue and other pro-choice groups have vowed to fight Trump's anti-choice policies. That sense of urgency may ultimately hold Hogue back from seeking the DNC chairmanship.
"I have a day job that I love," she said. "And it's going to be critically important, immediately."
If Hogue does seek the post, she said she would take it on as a full-time role. (Ellison plans to stay in Congress if elected.) She also said she's open to the idea of a co-chairmanship as a way of elevating different voices within the party, but rejected the idea that Sanders supporters wouldn't get behind a DNC chair who had supported Clinton.
"This is not a binary," she said. "There are a lot of different viewpoints, and our diversity is our strength."
Jonathan Soros, the liberal donor who worked with Hogue at Friends of Democracy, echoed the notion that diversity of opinion would be critical for Democrats.
"The things we may lose in terms of legislation could take years, decades to rebuild, and there's an incredibly important tactical role in figuring out the best way to do that," Soros said. "It's incredibly important that the Democratic Party think about how it's going to be open and competitive."
While Soros declined to weigh in on the DNC chairmanship race, he offered strong praise for Hogue and her organizing chops.
"She has a clear sense of what she's after in terms of progressive outcomes," he said.
Hogue said she'll make a decision on whether to run soon, after considering family concerns and how the rest of the field shapes up. (The election won't be held until February.) In the meantime, she urged party leaders to harness the anger surrounding Trump's victory, and to sustain that energy as the party moves forward with its anti-Trumpism offensive.
"Where we are united is stopping Trump's destructive agenda ― that's the priority," she said. "We need to make sure that all of our different constituencies find places of unity where we can leverage power immediately against Trump."
Before You Go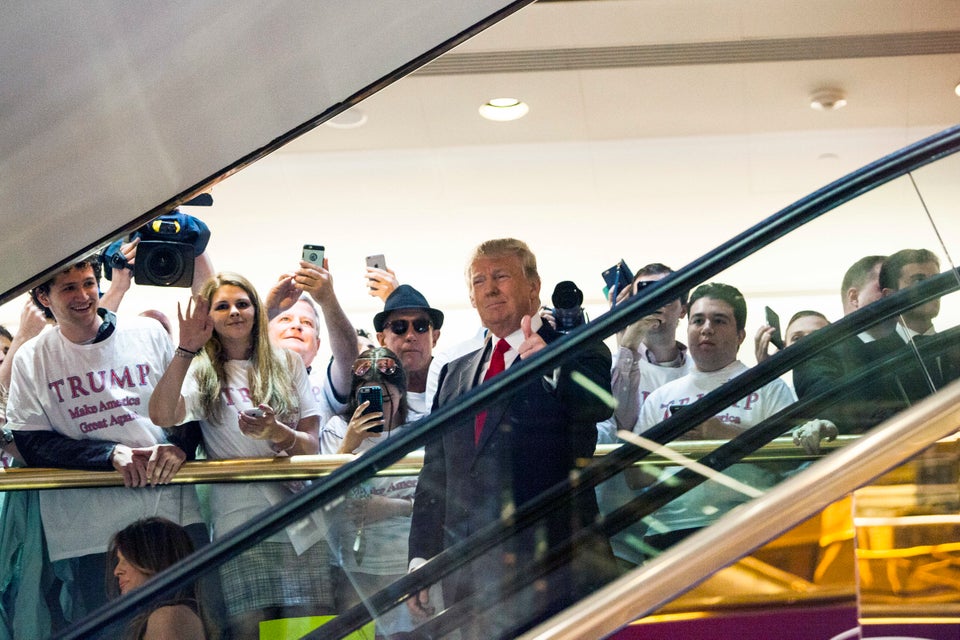 Best 2016 Election Photos
Popular in the Community