Society tells women to keep their age a secret. Like it's shameful to age and we're expected to do everything we can to resist it. It's even considered rude to ask a woman her age.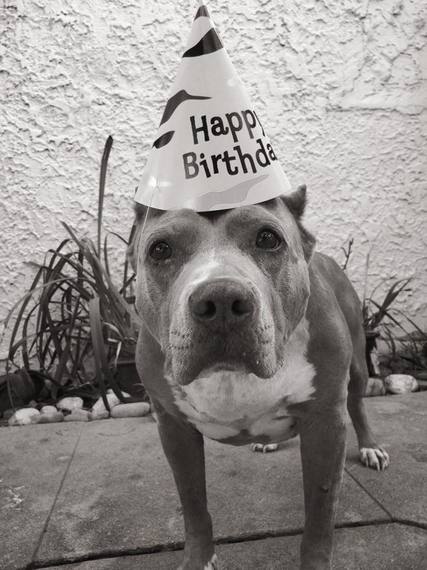 Yes, at 45 I now have the metabolism of a bag of hair, wrinkles and have lost total patience for humanity but I made it 45 years on this God forsaken rock without getting herpes or ending up in prison and I'm gonna proudly celebrate my aging 4'11 pasty sore cellulite ridden body by eating cake and being grateful I found my purpose through a rescued pit bull "type" dog named Angel.
I encourage you all to find and then live your life with purpose. Fuck what you're told you're "supposed" to do and do what you're meant to do. Live your truth and anyone who doesn't like it, cordially invite them to blow you.
If today I was looking back at my 45 years and my greatest accomplishments were the things I've done as an actress, writer and comedian, I'd light myself on fire and throw myself in front of a moving train. Angel has taught me everything and she has never said a word and I'll be forever grateful to her for giving my life purpose.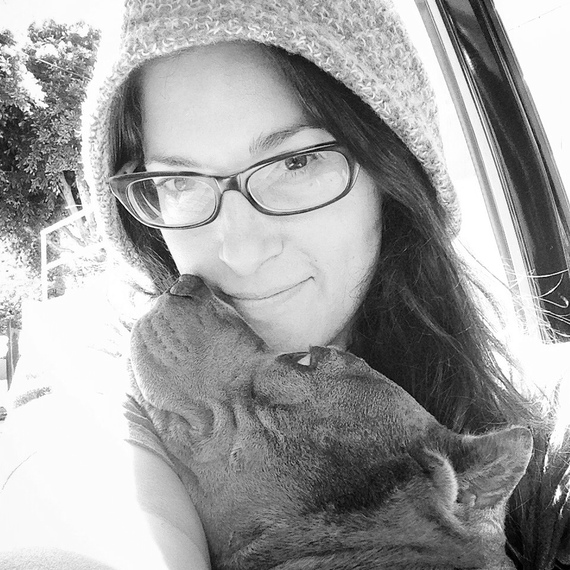 HAPPY BIRTHDAY ANGEL. I LOVE YOU MORE THAN ANYTHING ON EARTH.