"Don't call me a female boxer. I'm a boxer."
These are the words spoken by a young athlete, who, like many girls, wants an equal playing field when it comes to sports.
In a powerful commercial made by Everlast, "I'm a Boxer" addresses the sexism faced by women in athletics every day. "I imagine a world where it doesn't matter if you're a boy or girl," says the young girl in a voiceover. "What matters is how well you play."
"There seems to be a trend happening where women's career titles are constantly being genderized," Claire Edmondson, who directed the commericial, wrote in an email to The Huffington Post. "For instance, I'm constantly referred to as a 'female director' instead of a 'director' and I wanted to address that. I also wanted to make something positive for young girls to see."
Edmondson explained the message she wants these girls to take away from the video.
"I'm hoping that they feel encouraged to stick with whatever they are doing, even if it feels a little hopeless at time and for them to know they do matter."
Related
Before You Go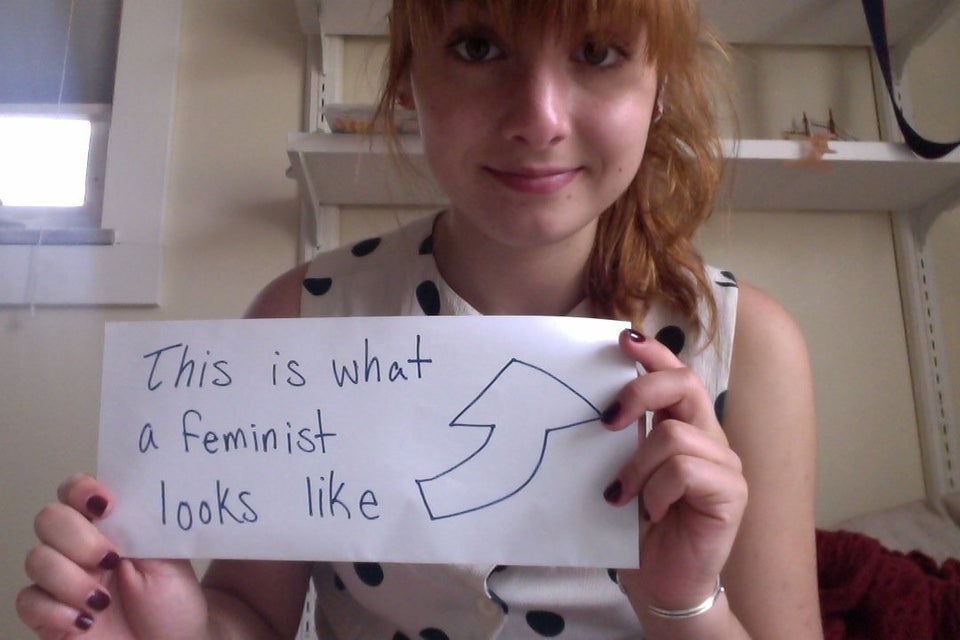 "We Are What Feminists Look Like" Tumblr