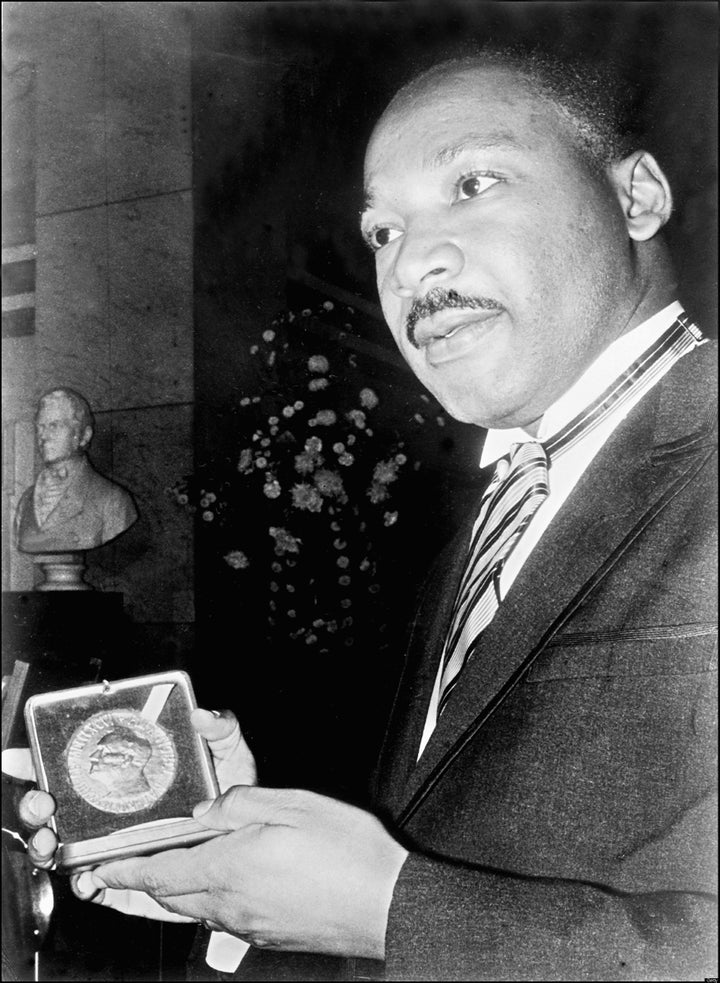 A few weeks ago Glenn Beck threw down the gauntlet regarding Christianity and social justice. When news of Beck's incendiary comments broke, my colleagues and I across the religious spectrum couldn't believe what we were hearing. In the weeks that followed everyone was talking about how to respond.
I met with a couple of filmmakers at the church I serve and together we decided to create two or three Public Service Announcements with the aim of creating a civil conversation out of the cultural moment created by Glenn Beck's unfortunate comments. Our goal is to help people understand what social justice is and its place at the center of Christian faith. The first of our PSAs is can be viewed below and at www.socialjusticechristian.com.
There is great debate, especially among people who might identify as more conservative evangelicals, about what social justice really means. In my experience, growing up in a very conservative Christian environment, nearly every Christian is in favor of serving the poor and, in general, helping people. Occasionally there might be a debate about a person's worthiness vis-à-vis his or her personal life choices. But in general, most Christians I meet, conservative or liberal, feel that feeding the hungry and clothing the naked is the church's responsibility. Even if they aren't personally engaged in such work, they feel that someone should do it.
The difficulty comes when the conversation turns to our corporate responsibility, as a society, to care for each other. In other words, in what sense should my religious values determine the way we order our public lives? Some will brush away any suggestion that Christians should be involved in this type of conversation by invoking "separation of church and state." But the separation of church and state is about the state being prohibited from establishing any religion or inhibiting the free exercise of religion. It is not meant to prevent people from bringing their religiously inspired moral values to bear upon issues of public concern as long as others are also permitted to bring their values to the table.
Glenn Beck, of course, is opposed to any interpretation of Christianity that would imply that people have a responsibility to take care of each other in any corporate sense. Let me be specific.
When I talk to Christians about justice, many will say it's the responsibility of the church to take care of people; we shouldn't expect the government to do that. There is a partial truth to this. But here's the rub. First of all, we live in a pluralistic society and not everyone is a Christian, to say the least. Do we really mean to say that only people who belong to a church can receive the care they need? And secondly, even if you grant that people outside the church should be cared for (as most Christians would), some issues, like health care, are too big for a local congregation to handle alone. In many cases, such as human rights and public health, our person-to-person solutions are too small.
Finally, when the church makes acts of charity the only way to be involved in the world, it leaves systemic injustice -- and I would say, evil -- unchallenged. I have come to the conclusion that focusing exclusively on charity actually allows injustice to flourish. Providers of charity become those who service the wreckage of an economic system that leaves millions of people destitute. By holding to this theology of charity alone, Christians actually facilitate injustice rather than challenging it.
Imagine if instead of organizing the civil rights movement, black leaders like Martin Luther King, Jr. had simply advised Christians to love each other and stay out of the public square. Imagine if King had said to black Christians across the country that the church has no business getting involved in "politics." Where would we be today? But instead, he correctly identified racism as systemic, social sin. Then he organized a nationwide campaign to root out that sin and improve the lives of millions of Americans. Today Martin Luther King, Jr. is lauded as an American hero. Sadly, he also paid the ultimate price for living out his convictions.
Social justice is at the heart of the Christian faith. The religious leaders and people of faith we spoke to in the making of this PSA couldn't fathom a form of Christianity that doesn't speak to systemic brokenness. They couldn't imagine a Christian message of redemption and healing that only applied to people's personal lives and not to their social lives.
If you are a social justice Christian, we encourage you to post your own video response on our YouTube page expressing why you're a social justice Christian. Or drop us an email through the link on our webpage, www.socialjusticechristian.com.
In the coming weeks we will be creating more PSAs and broadening the scope to include people of other others religious traditions and no religious tradition expressing why they believe in social justice. Stay tuned to www.socialjusticechristian.com and www.newnamepictures.com for future releases.
Popular in the Community