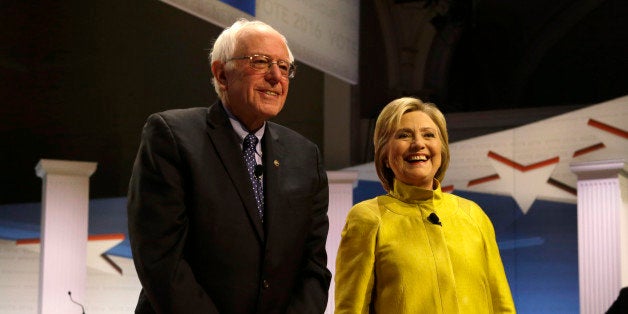 Bernie or Hillary? You tell me.
I'm a "superdelegate." In July, at the Democratic Convention, I will be voting for one or the other. I'd like to know which one you think I should vote for, and why.
Unlike "some people," I will not be making this decision based on who can host the best fundraiser for me. I will not be making this decision based on what my fat-cat donors tell me, in part because I don't have any.
I'll be making this decision based on what you and your friends tell me. I'm inviting you to vote on this, and give your reasons. Democracy - what a concept!
Look, I'd be perfectly happy if our nominee were chosen exclusively in the primaries. But 15% of the delegates to the Democratic Convention are chosen because of who they are, not whom they support. And I happen to be one of them. I wrestled with that responsibility for a while, until I realized that I don't have to decide - I can let you decide.
My official title is "Representative." Isn't that sort of what "Representatives" are supposed to do? Represent the wishes of others?
If you want me to endorse Bernie Sanders, then you can vote for me to support Bernie. If you want me to endorse Hillary Clinton, then you can vote for me to support Hillary. If you want me to switch to the Republican party and vote for one of those lunatics, then why are you even reading this? You can expect that to happen when the Atlantic Ocean freezes over. Oh, and Hell, too.
Don't wait too long on this one. The Florida Presidential Primary is just four weeks away, and I'm going to make my decision - excuse me, our decision - long before that. If this works, then maybe other "superdelegates" will follow suit, and netroots activism can turn one of the least democratic elements of the UnDemocratic Party into something really special - a decision Of the People, By the People and For the People.
What do you mean, "I couldn't be the president of the United States of America"?
Tell me something, it's still "We the people", right?
-Megadeth, "Peace Sells" (1986).
REAL LIFE. REAL NEWS. REAL VOICES.
Help us tell more of the stories that matter from voices that too often remain unheard.