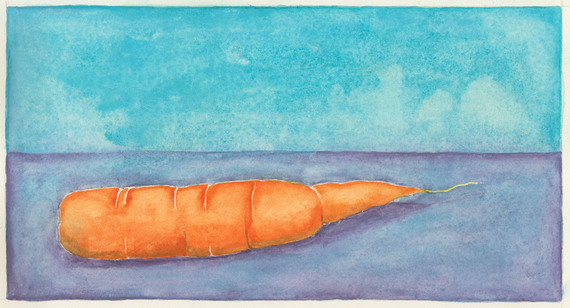 Once upon a time, many years ago, in far off India, I worked as a sort of governess/one-room schoolhouse teacher for a group of expat families. One of the mamas invited me to have dinner with them one night. "Just to let you know, it's a meat night," she warned me.
Two years before, her previously strict-vegetarian Indian partner had decided (upon discovering that she was anemic during her pregnancy) that if meat would be eaten in his house, he would prepare it and he would eat it.
Before that night, I had always had the privilege of a comfortable distance from the reality of my diet choices. Meat sold in the U.S. rarely bears resemblance to its animal source. Muscle meat looks pretty generic, and we rarely eat organ meat. So, maybe you can imagine my naïve surprise when dinner arrived at the table, a huge, steaming pot of animal parts in stew. Gingerly, I picked through the serving on my plate, trying to separate out the gristle and bone from the bits that I could recognize as food.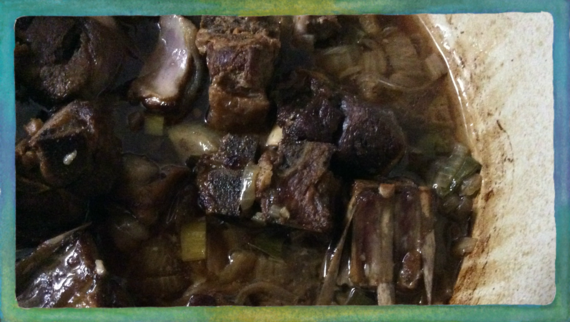 "What's wrong?" Papa asked in Hindi. Sheepishly, I explained (with Mama translating) that I was separating the meat from the bones. Reaching into the pot with the ladle, he dug around a bit and then served me two morsels. "Meat without bones!" he declared, and went back to eating.
I recognized it, even if I didn't want to admit it. Two small, round... well, balls. Goat balls, to be precise. And in that moment, I learned a lesson about privilege and choices and food medicine and prudishness and white-washing that I will never forget. And, you better believe, I took a deep breath and polished off my dinner without another (outward) hesitation.
I have often -- especially in that moment -- wished I could be vegetarian. Besides being a lover of vegetables and grains and all the variety that they bring to my diet, I just like the idea of being vegetarian so much.
And, believe me, I've tried. Often. And each round of experimentation left me depleted, ungrounded and in digestive distress.
None of the arguments for being vegetarian, whether moral or practical, are lost on me. This isn't a question of not understanding how to balance my diet without meat. Or a lack of desire to live more sustainably. Or a blindness to the horror of industrial farming.
The truth is just that for my body, ethically-raised meat is medicine.
This fact hasn't failed to raise a few hackles here and there. In the many, many times that I have taught group classes on Ayurveda, the question of raw vs. vegan vs. vegetarian vs. pescatarian vs. omnivore has come up pretty much every time. And it often leads to heated discussion. Yogis who have dedicated themselves to the practice of "ahimsa" (non-harming) find it very difficult to imagine how they can eat meat without causing harm. After all, don't raw fruits and vegetables and fresh pressed juices leave you squeaky clean, pure and spiritually elevated? Isn't a "yogic diet" supposed to be vegetarian?
But, I also have a question: Could you be causing your own body and life harm by refusing to eat meat or animal products?
Some people can truthfully answer "No." Honestly, I do envy them. It is much more comfortable not to have to grapple with that question every day.
The truth is that I (and many practitioners who choose to eat meat -- including, incidentally, the Dalai Lama) do grapple with this question. I try to make my choice consciously. Do I really need that right now? How much do I actually need? Can I replace it with something else?
When I need it, I eat (and enjoy) it. Not too much. Not from a factory-farm. When it can be replaced with something else, it is. In autumn and winter I eat more, in spring and summer, less. And, for me (and many others), eating meat and sipping bone broth actually helps me feel much more clear, grounded, expansive and calm.
Interestingly, even the classic texts on Ayurveda discuss eating meat. As with everything in Ayurveda, the question of whether or not to eat meat is not a moral question. It is a question of: for whom? And when? And it is true that classic yoga texts, such as the Hatha Yoga Pradipika do advocate a strict vegetarian diet, for the yogi, on retreat, without worldly responsibilities, in isolation.
So... pretty much, not most of us (although, if you are receiving this post through the ethers directly into your yogi consciousness, I apologize for my assumptions).
Where does that leave us?
With the responsibility to be honest with ourselves. With the obligation to raise our food -- whether animal or vegetable -- with care, consciousness, gratitude and love.
Popular in the Community