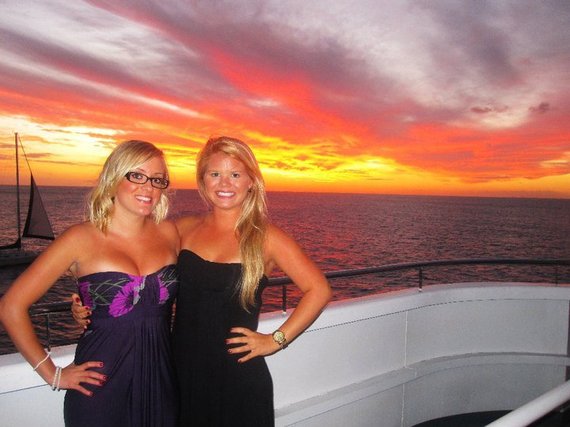 Being able to marry the person you love is a basic freedom that anyone should have. It's that simple, right? Let me tell you why marriage equality in Hawaii matters to me. I am a born and bred British Citizen and have lived in the UK my whole life. You may be wondering how marriage equality in Hawaii could possibly affect me. You see, Hawaii is a place that I hold dear to my heart. Hawaii is not only a beautiful and picturesque island with crystal blue oceans, soft sand between your toes, beautiful mountains and unforgettable sunsets. It's also where I knelt down on one knee in the sand and proposed to my now wife.
This is not your typical romantic story though. My name is Megan and I am from the UK and back in 2008 I met a beautiful American girl called Whitney who was studying abroad in London, all the way from University of Hawaii Moana. We are a femme lesbian couple who quickly fell in love and embarked on a long distance relationship between the UK and Hawaii. The 1000's of miles apart were very hard to endure, but there was not another feeling like it of being finally reunited after months apart. How I would long to land on the island of Oahu, to feel the Hawaiian air brush my skin as I walked between the arrival lounge to baggage claim, to be greeted by the love of my life waiting with a lei. Each trip we fell more and more in love and it is the one place I chose to propose back in May 2011. As the sunset went down on our favourite beach in Hawaii (Waimanalo Beach) , I got down on one knee and asked my soul mate to marry me. Of course, she said yes! However it sadly was not a happily ever after story.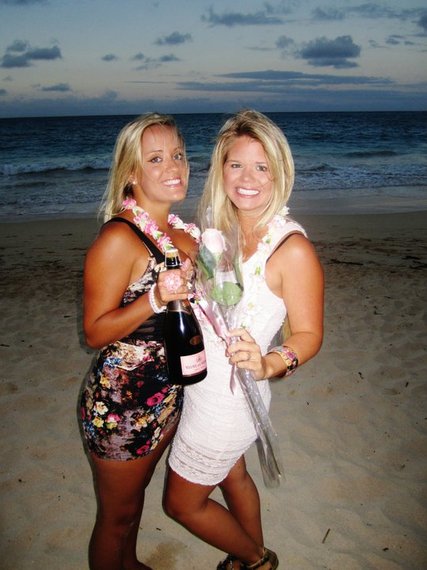 Shortly after we committed to spending the rest of our lives together, Whitney's visa to join me in the UK had been denied. With Civil Partnerships and immigration rights for same sex couples in the UK, it was our only option. Our lives were shattered. We were a couple that had stayed strong and committed for three whole years, visiting each others countries, living in each other's cultures for months on end. Hawaii had become apart of us, yet there were no rights offered to us. We could not stay and embrace the Aloha as they did not recognise us as a legitimate couple. As the end of my 3 month visitors visa drew to an end, I had to leave without my fiancee and head back alone to the UK. It took us a whole year before we managed to successfully secure Whitney's visa to the UK. We celebrated and commiserated as Whitney had to leave the country and island she loved and called home.
Last June Whitney finally moved over to the UK and got to say "I Do' with a beautiful intimate Civil Partnership on 28th September 2012. The UK recognised our love and Whitney as my wife, and enabled us to finally conquer the long distance. However it meant Whitney had to leave her country and culture. It hurt to know that despite the love we held for Hawaii, it did not truly love us back. Where is the Aloha, Hawaii? We are ecstatic to see the move towards marriage equality in Hawaii and we hope that we will get the outcome that those of us who love the same sex and love Hawaii deserve. We deserve for our love to be recognised and legitimised. We deserve to be treated as ohana. It would the world to us if we could get married in Hawaii, the place where our love blossomed and grew, and means so much to us but where we could no longer belong. We are eagerly awaiting for the senate to pass the final bill and for Governor Neil Abercrombie to sign marriage equality into a reality. We miss you Hawaii. We want to come home.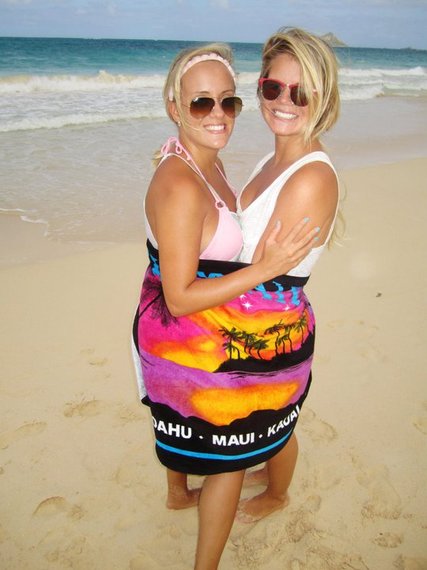 Calling all HuffPost superfans!
Sign up for membership to become a founding member and help shape HuffPost's next chapter