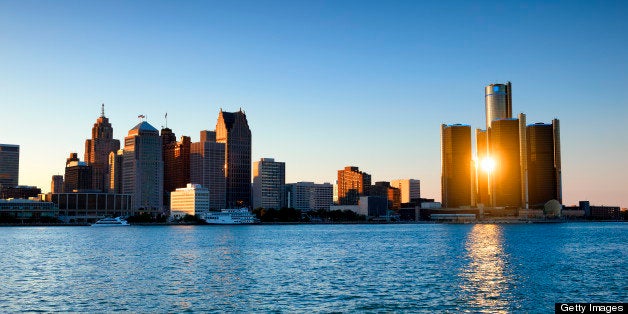 LeBron's Cleveland homecoming has already engendered an array of humorous responses.
"No one has matured more over the last four years than LeBron's public relations staff."
"Witness! LeBron the first person who chooses to move to Cleveland."
"Hey Miami, you've still got Pitbull."
"Lord of the Rings: Return of the King, starring LeBron."
So many laughs have resulted from his homecoming -- look at how much good his decision has done and he hasn't even set foot on the basketball court yet! LeBron's formidable letter eloquently explains his decision reasoning with passages like:
I feel my calling here goes above basketball. I have a responsibility to lead, in more ways than one, and I take that very seriously. My presence can make a difference in Miami, but I think it can mean more where I'm from.
Ability to make an impact is also one of the reasons I came home. When I graduated from Harvard last spring and returned to Detroit, like LeBron it was after a period of working in a more conventional place on more conventional things. For him, it was the literally hotter Miami with big-name teammates. For me, it had been an internship in New York at Goldman Sachs. He goes back to the Cavs, I returned to Detroit to work on special projects at the epicenter of the city's redevelopment. I am not tall, particularly muscular, or famous, and I don't think I could make a free throw if my life depended on it. Nevertheless I identified with LeBron's choice, as many others who have chosen to come home do. In adding my voice to the defense of a career decision to come home, I hope to also revise common misperceptions by providing some facts and figures on just how great an opportunity it can be.
Indeed, in my experience there is a perception on college campuses nowadays that choosing to pursue a career in a Detroit is often seen as noble, important and family-oriented but a much lesser opportunity than choosing to locate in a New York or Silicon Valley. And I by no means deny the number of successful businesses and great career paths in such areas, not to mention the number of my friends there. But it might be surprising to learn that this exodus of talent to a few select cities has been a phenomenon for only the past 30 years or so. The flight to New York and Silicon Valley may seem an entrenched status quo to many young professionals when it is actually no more than a recent trend.
For those of us who choose to locate elsewhere, impassioned appeals to leading, helping and serving such as LeBron's are the usual defense. I, too, find great meaning in being a part of a cause that is larger than myself through my daily work helping rebuild a great American city. Less communicated, though, is how situations of urban redevelopment also offer huge potential for innovation, disruption and success. Since 2006, over $6 billion has been invested in real estate projects in downtown Detroit. Presently, over 11 million attend Detroit's events. There are over 35,000 students and $465 million has been invested in academic growth. A recent Asterop survey estimates the city now holds $918 million in untapped retail potential. A 2013 CBRE study asserts that the retail real estate market is approaching owner-favorable. Around here, we call this "Opportunity Detroit" and "doing well by doing good." As a young person, the growth this area will experience in my lifetime is likely amazing. Add to these statistics that my standard of living, savings, and overall lifestyle with a great job is far above what it would be in the priciest cities in the traditional corporate jobs. My apartment looks right out on Comerica Park, has multiple decks, and is a mere five-minute walk from the office. As a young person, every day I am on the forefront of recruiting efforts for national companies and projects whose results I will see in my daily commute or weekend excursions. I have toured beautiful buildings with potential investors, and participated in meetings on projects of massive international scale. It is a dream job for a new graduate.
I do not mean to make light of the challenges that remain in places like Detroit. There are the final outcomes of the bankruptcy, persistent security concerns in certain areas, continued need for further retail development. But here we also say, "when you believe it, then you will see it." There is no better example of this than our real estate development work, taking some of the most beautiful 20th century skyscrapers in America and renovating them for the 21st century. For example, we filled one beautiful old theatre we renovated with tech start-ups. There is an empty warehouse on my running route along the river that every morning seems full of potential. The thriving urban core complete with roving pianos that perch on the steps of office buildings and a full-on beach complete with a beach bar is just awesome. Detroit is the only place where you could find these things. As the world shifts more and more towards valuing entrepreneurship, unconventionality, and creativity, I can think of no greater opportunity to build a career than the opportunity of a Detroit.
Laura Hogikyan works at Rock Ventures in Detroit, MI.
Calling all HuffPost superfans!
Sign up for membership to become a founding member and help shape HuffPost's next chapter