When you Google "feminism," the first thing that comes up is the definition. After that, a couple of articles about Emma Watson, and then a website called "feminism.org."
You know what doesn't pop up?
So why is it that feminism is regarded as a complete hatred of anything masculine?
I'll be the first one to admit that sometimes, feminists do some pretty crazy things. But equating the entire feminist movement to a couple of strongly opinionated people is like calling every Muslim person you see a terrorist. Feminism is not about man hating. It's about social awareness.
It's about the fact that women do, in fact, make less than men. It's been published everywhere, and you can't argue with numbers.
It's about the fact that I can't walk down the streets without getting hit on. I am so sick and tired of hearing obscenities whenever I walk down the street.
What's terrible is that women are so used to this. We're told to take this as a compliment. That it means we're pretty. A compliment is not "Hey sexy, why don't you go out with me some time?" And believe me, that's the most PG version I've heard. A compliment is "Hey, I think you're cute." That's it. There's nothing creepy about that.
If you need to be taught what a compliment is, I can refer you to curriculum commonly found in 1st and 2nd grade classrooms.
Do you think it's easy to walk anywhere knowing you're about to get judged for how you look? Think before you shout.
It's about the fact that I, as a woman, am afraid to go out in the city at night. You can't argue with that. You can't say that women aren't at least treated differently.
It's about the fact that not only are American women still seen as inferior, but also women all around the world are being suppressed in terrible ways that I cannot even speak of.
Feminism is not, nor will it ever be, man hating.
All we want is to be judged not for our looks but for our personality. We want to be paid not by the thing between our thighs but by how hard we work.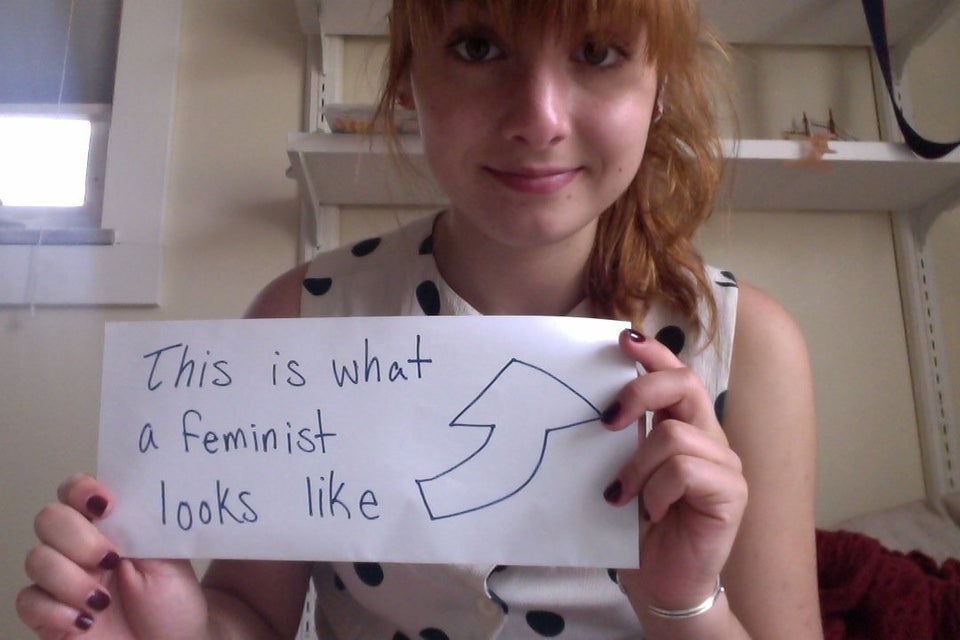 "We Are What Feminists Look Like" Tumblr
Popular in the Community