The most common situation I come across on a weekly basis is when a client of mine says to me, "I've been watching my nutrition and exercising this week, why am I gaining weight?"
Rightfully so, if you were in this position, you might want to know the answer as well. After spending a week focusing on your nutrition and exercising, the last thing you might want to see is the number on the scale go up, instead of down. When you gain weight after doing all the right things, please do not panic. Here are 2 things that might account for your changing weight.
Water Intake -> Have you ever been through a rigorous workout whereby your shirt is soaked afterwards? This level of intensity is quite common when you are doing a high-intensity interval workout or a spin class. Your body loses a lot of water in this short workout window, therefore giving you the appearance that you might have lost a few pounds. Once you replenish your body of the water that you lost, naturally you will gain the "weight" back. Water intake alone is one of the reasons that often mislead people on the scale, as your body is made up of 60-70 percent water. Weight can fluctuate on a daily basis so don't rely heavily on the weight scale -- instead, focus on how you feel, your energy levels and how your clothes fit.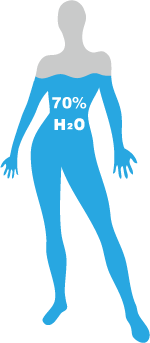 Muscle > Fat -> Chances are you have heard the phrase that "muscle weighs more than fat." I can tell you that 5 pounds of fat weighs the exact same as 5 pounds of muscle, however, since muscle is more dense than fat, it will be heavier. Your body gains muscle over the course of weeks and months, not days. Similarly, your body composition will take weeks, months or even years to change. Once again, don't focus so much on the weight scale, focus on you feel overall.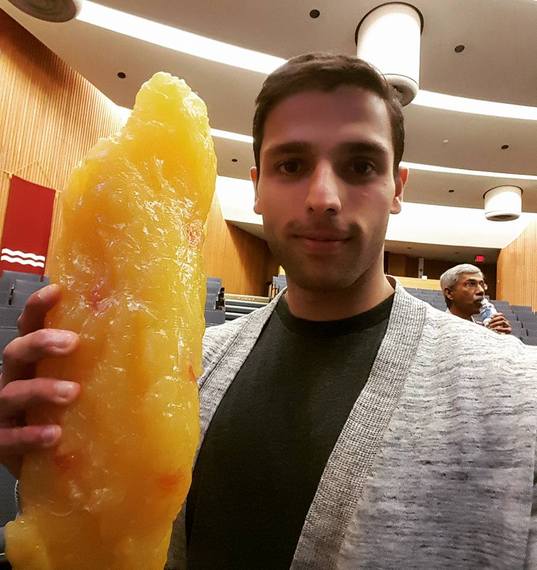 Remember, body composition, over the course of 6-12 months is a better indicator of overall health than the short-term weight fluctuations you will experience.
It can be frustrating knowing that you are doing all of the right things and still gaining weight. Consistency in your exercise and watching what you eat are the true success factors that will change your body forever.
If you found this article helpful, I invite you to join the Fit Opportunity Community, a group of entrepreneurs and business owners that are looking to live a healthier lifestyle. If you are looking for weekly accountability and direct access to me answering your fitness/nutrition questions, this group may be the perfect fit for you (and it's FREE).