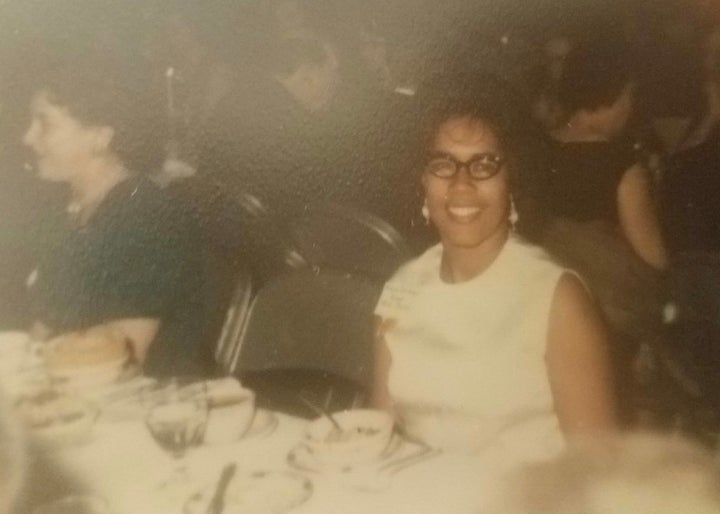 Nashville, Tennessee, 1965
A Colored woman was beyond eight months pregnant with her fifth (desired and prayed for) baby. Already a mother of three girls and suffering after the miscarriage of a fourth baby boy, the woman and her husband desperately awaited the arrival of their son. And then, the Colored woman started bleeding in a chair at the hair salon. Her husband, an encyclopedia salesman, was unreachable. Living in the realities of Jim Crow, the Colored woman was rushed to the hospital that would serve her ― with sisters and sisters-in-law by her side. But she was also facing another reality: the policy of the hospital was that they would not do surgery without her husband's permission. Bleeding out, yet conscious, the Colored women and her circle of support pleaded with the doctors to save the baby; however, her consent and voice had no power in that hospital. Her agency, by law, was not recognized. She survived. Her nearly full-term baby boy did not. We still say those baby boys' names at the end of every family prayer.
That woman was my grandmother.
Nashville, Tennesee, 1972
A 19-year-old Negro college student discovers she's pregnant. While she was a product of a loving family, she was still the daughter of two devout Catholics in the middle of the Bible Belt. Scared and distraught, she still knew what she wanted. She wanted to be a doctor. She wanted the support of her family. She wanted the protection of God. She did not want this baby.
Even though it would be dangerous, she looked for someone to do the abortion before it was too late. Her boyfriend was uneasy with the possibility of being a father, but wanted her to keep it. Her parents were sad and angry; their solution was for her to get married and carry the pregnancy to term. Everyone had an opinion that mattered … except hers. She married and had the baby in May of 1973, five months after the Supreme Court settled Roe v. Wade. This year, that baby and Roe both turn 45.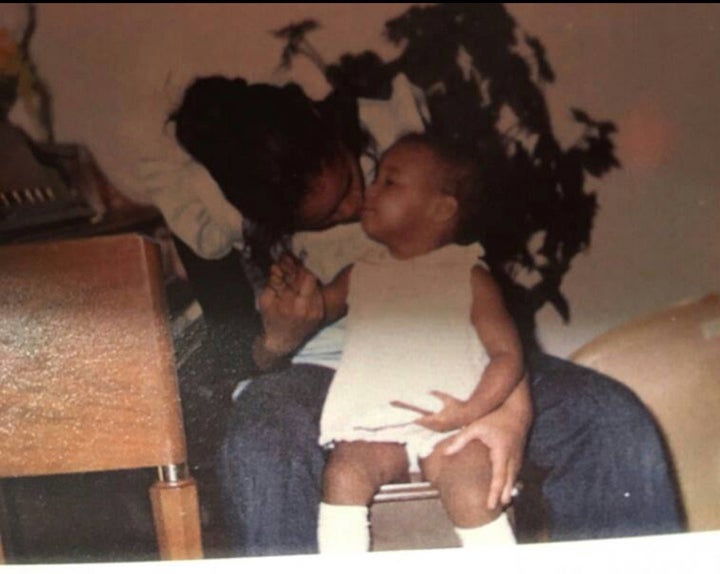 Illinois, 1995
I'm a 22-year-old Black college student in my last semester. I called my mother to tell her that my fiancé and I were expecting a child. We were happy but scared, excited but nervous. My parents and grandparents, however, didn't immediately feel the joy and grilled me about whether I was going to drop out of school. I assured them that I absolutely would not. I explained that I was older and more secure than my parents were: My fiancé would have a degree in engineering and I would have one in English. We were still getting married, and everything would be fine.
I knew I would be OK because of what my Negro mother poured into me. My mother couldn't change society in 1973, but she did have control over how she raised her Black daughter. She talked to me about sex, reproductive health and birth control. She gave me her copy of her old My Body, My Self ― banned in some places ― and expanded my library with Where Do I Come From when it was released. Because of my mother, I knew how to get pregnant. I also knew how not to.
I loved my fiancé, but more than that, I chose my partner to be the parent of my child. After two decades of marriage, we brought two more children into this world.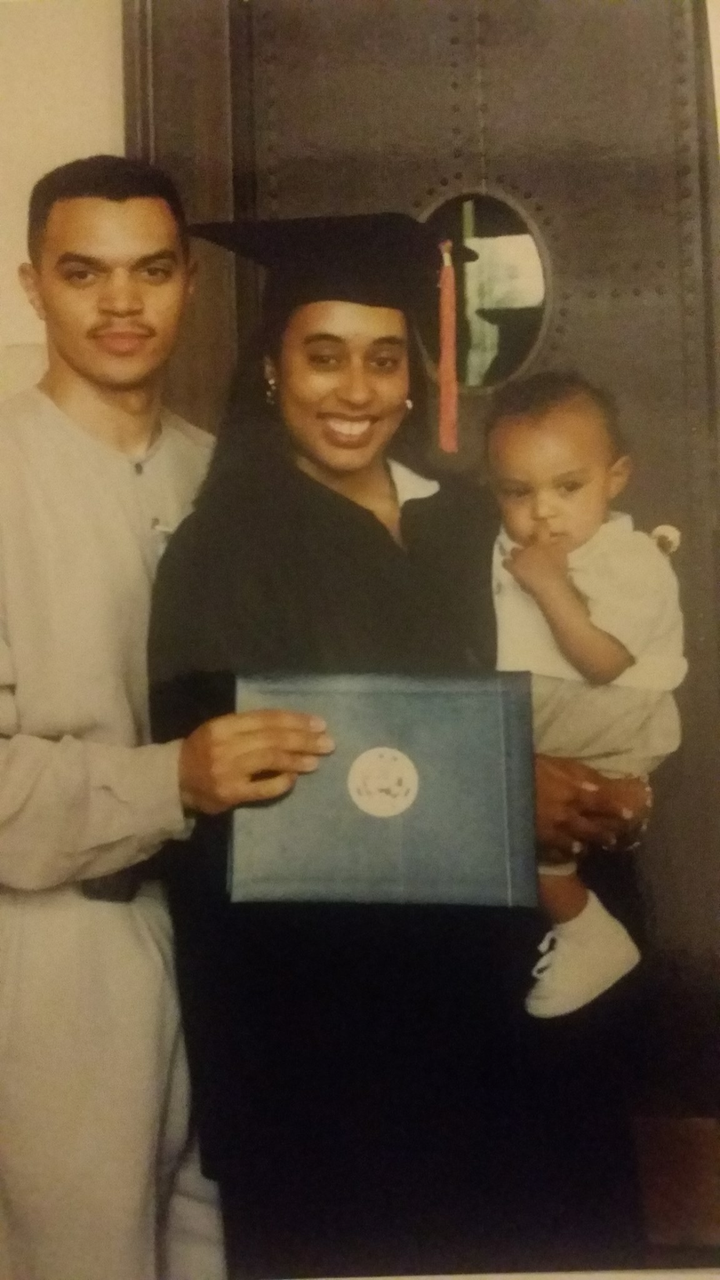 2018
My daughter is a 20-year-old African-American college student. She is a talented dancer, but she also has scoliosis, which adds to the physical pain she endures for her art. We are well aware of how difficult a pregnancy would be for my daughter to carry to term. We have investigated corrective surgery, but that could effectively end her dance career. We have deep conversations about her body, her reproductive health, how the decisions she makes can affect the rest of her life and how there is nothing in the world that could ever make me and her father stop loving her. I pray every day that she understands that having medically correct and comprehensive information is not me giving her permission to make unsafe choices. Instead, I am giving her the power to live her life on her own terms and understand that she can plan for how many children she will bear ― or if she wants to have children at all.
I want to ensure my daughter knows this to be her choice. While I'm grateful to be born, and was loved by my family, my own mother wasn't ready to have a baby. The reality is my mother's life could have been drastically different today if her choices were validated and respected so that she was a more active participant in the one decision that altered her life.
As a public servant, elected by my constituents to keep in mind their interests and their lives, it's not lost on me where I sit in this political climate as a Black woman, daughter of a Negro mother, and granddaughter of a Colored woman. I am evidence that that choice is multilayered, especially for women whose lived experiences sit at the intersections of race, gender and class.
This cross-section has always limited our access to the full range of medical advisers, information and even life-or-death decisions we ought to enjoy as Americans. I am clear that my beloved matriarchs weren't deprived of love, morals or networks. They were deprived of saying yes. They were deprived of saying no. They were deprived of the future they thought about, dreamed of and desired.
"As a descendant of the institution of enslavement, I assure you there is nothing more intrinsic to freedom than bodily autonomy."
I fight for reproductive rights as an essential pillar of liberty, equality, equity and economic justice. The right to make decisions is inextricably connected to destiny, including how much money a woman can earn, the quality of her entire life and even how long she will live. As a descendant of the institution of enslavement, I assure you there is nothing more intrinsic to freedom than bodily autonomy. And because the mind is a part of the body, it is time we recognize that they both must be free.
I am raising a liberated 20-year-old African-American young woman with far more choices than my grandmother could have even dreamed of in 1965. I am not here to judge the choices women across this country make when it comes to their personal and medical decisions: My faith clearly tells me that's not my place. I am not here to add to the voluminous amount of anger and cynicism that colors this debate and de-legitimizes the opposition. To be honest, I'm here to serve you wherever you fall on this debate.
I am here to give voice to my discounted ancestors whose bodies were the chattel that built this country and expanded its population, while they were not counted legally as whole people. People who were torn apart on auction blocks and on plantations for economic interests, and whose loved ones were beaten, raped and lynched. All the Black women unnamed who desegregated lunch counters, planned and organized marches, led bus boycotts, refused to take the bus ― even when it meant hours on foot to and from their domestic worker jobs. Their whispers to their daughters when no one was paying attention were simple: A better day is coming.
I am here to protect that better day.
Have a compelling first-person story you want to share? Send your story description to pitch@huffpost.com.
Support HuffPost
At HuffPost, It's Personal
Popular in the Community