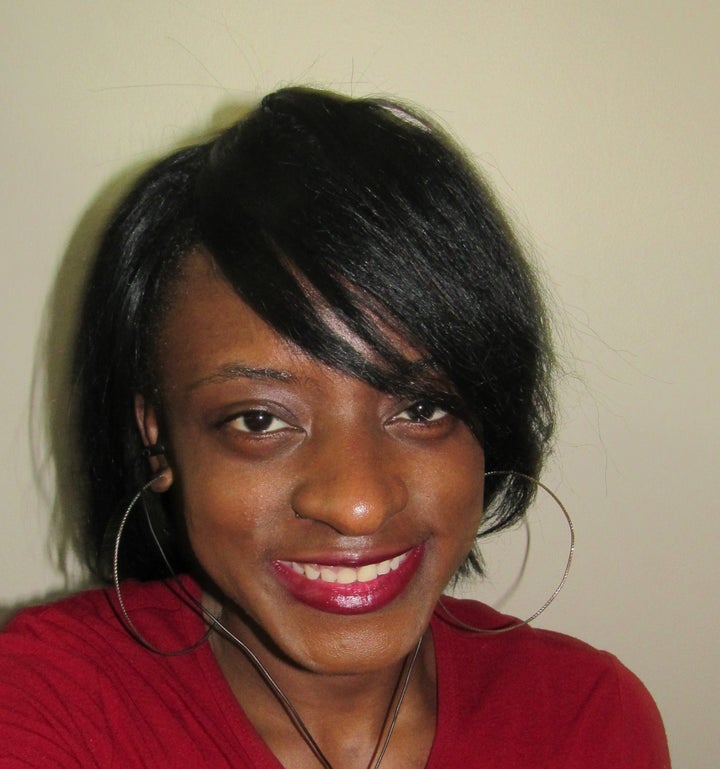 In front of my bathroom mirror, I couldn't escape the visible unhappiness on my face. It was almost time for another event, but I felt nothing near excitement. Though my all-business outfit and fresh-faced makeup made me feel as powerful as Beyonce in her "Formation" video, my hair got on my last nerve! 
I frustratingly brushed, combed, patted down and stretched my straight crochet braids for two hours. When my comb nearly broke, enough was enough. I felt as if my hair was my kryptonite ― the thing that would make someone steer clear of me. It was a horrible hair-styling session, which had me in tears.
Many days, it is hard to figure out how to wear my hair, especially when attending professional events. Why? I am bad at taking care of my hairstyles (especially while transitioning to natural hair).
Growing up, I always relaxed my jet-black hair. Straight styles ― according to several magazines ― were popular. It seemed that the world taught me that tamed and trained tresses were part of a sacrosanct hair routine. Thus, my hair was put under the care of a well-informed stylist early in my life. But salon visits were rarely enjoyable for me: I disliked the hair pulling, heat on my hair and other things. 
Extensions became an appealing option in college: I wandered down beauty supply store aisles and brought clip-ins that drastically changed my appearance. The longer hair increased my self-esteem. 
It is interesting that hair is a reflection of our emotions. We can use our styles as a symbol of our substantial power and confidence or pain and sadness.
For me, daily hairstyling becomes an unwanted hassle. Perfunctory protective weave styles became a viable option, but hair care was still difficult for me. When I should have taken care of my tresses, I lacked the courage and energy for the challenge. 
As a result, my hair suffered the damage of my neglect. But taking responsibility for the inflicted tangible breakage was hard for me.
I finally took a break from chemical treatments last year (however, I did regrettably go back for a relaxer a few months ago.) 
With crochet braids, learning was tedious. Pinterest offered photos of myriad styles: attention-grabbing afros, terrific-looking twists, cute curly coifs and more. YouTube had many tutorials, which overwhelmed me. 
I love the braided style, which is growing in popularity again.
However, it is easy to forget to take care of my hair.  At times, I have to remind myself to slow down and do simple things like oiling my scalp. The hair struggle is real! 
Styling brings up a lesson that has hung over me like a cloud for most of my life: the small details make a big difference.  It is crucial to take the extra time and love your mane. Your hair is what you make it, and it can be a great form of expression.
Perhaps when I style my transitioning hair or crochet braids, Beyonce's "Lemonade" album will inspire me. Hopefully, I can get this hair-care and style maintenance thing right. 
This post is part of HuffPost's My Natural Hair Journey blog series. Embracing one's natural hair — especially after years of heavily styling it — can be a truly liberating and exciting experience. It's more than just a "trend." It's a way of life. If you have a story you'd like to share, please email us at MyNaturalHairJourney@huffingtonpost.com.
REAL LIFE. REAL NEWS. REAL VOICES.
Help us tell more of the stories that matter from voices that too often remain unheard.