In 1987, The Proclaimers claimed they'd walk 500 miles, and then 500 more, just to fall down at your door. While this song is a request of road trip takers and wedding reception guests, it also correlates to a 310-mile trek that a dedicated woman is on in northeast region of Duluth, Minnesota. Running over a marathon a day, Shawna Jo'Weaver is committed to carrying on insightful conversations about our freshwater lakes and the impact human activity is having on them. We at The Pollination Project are humbled to be able to provide seed grants to individuals bringing up awareness all across the globe, from lakeside trails to farming fields.
We welcome you in helping us congratulate our seven most recent grantees ready to take on the world!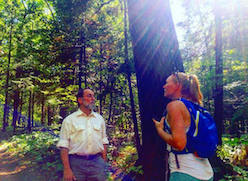 Shawna Jo'Weaver, 310 Miles Project, Duluth, Minnesota, USA. Along a 310-mile trail run, campfire conversations with sustainability leaders are hosted to discuss the dangers Lake Superior faces due to human activity.
David Odunga and Simon Ambundu, Indigenous Tree Planting, Busia, Kenya. Planting local trees helps to maintain the natural forest cover and aids in reversing the environmental degradation caused by increased population.
Heather Marie Hinze, The Literacy Program, Cite Soleil, Port au Prince, Haiti. Youth who reside in the largest slum in the Western Hemisphere are provided a small library of books to increase literacy rates.
Sara Vasquez and Kristen Eaton, Yoga Belly Project, Vallejo, California, USA. Free prenatal and mother baby yoga classes are offered alongside doula services to help strengthen preventative services.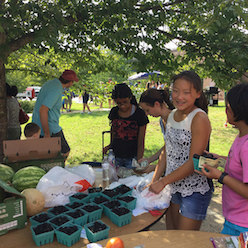 Mary Ann Settlemyre and Ashley Whitehead, Centreville Elementary School Farmer's Market, Centreville, Virginia, USA. Fresh produce markets centered at the local elementary school promotes sustainability, local farmers and healthy eating amongst the local families.
Doorae Shin and Joy Waters, VegFest Oahu, Honolulu, Hawaii, USA. A free event addresses health and environmental issues while celebrating plant-based, sustainable living.
Are you feeling inspired by these stories? Do you have an idea rooted in bringing peace and justice to all things? We accept grant applications every day of the year. We love learning about changemakers, from the Hawaiian Islands to the Kenyan savannahs and can't wait to hear about yours!
Calling all HuffPost superfans!
Sign up for membership to become a founding member and help shape HuffPost's next chapter