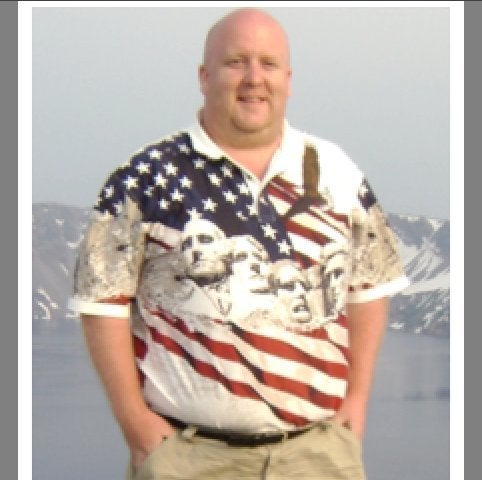 Greg Staffa is about to lose his home because he needs to lose some weight.
At least that's how the Farmington, Minn. resident sees the situation, and he's created an elaborate website to tell his story: www.becauseimfat.com.
It goes like this: Staffa claims he will be kicked out of his house at the end of the week because he can't make his mortgage payments. He can't make his mortgage payments because he lost his job at Northwest Airlines, where he'd worked for nine years. He lost the job in March because he didn't have any seniority when a merger necessitated staff cuts. He lost his seniority after an injury sustained in 2006 hoisting a bag limited his ability to work. He said he was fired on the spot but got the job back months later as a new hire.
An independent medical exam found that Staffa's disability had less to do with the injury and more to do with his weight -- 275 pounds. A compensation judge didn't think much of the doctor's reasoning, but a ruling in Staffa's favor didn't restore his pay or seniority.
"There is no question I am losing my house over being fat because everything stems back to that day," Staffa, 34, wrote on his website, where he's uploaded just about every relevant document -- the medical exam doctor's letter, court filings, letters to the bank, even pay stubs from Northwest. (If you don't feel like combing through all that material, try the simple diagram.)
Staffa wrote that he set up his site partly in response to harsh comments about the need for "personal responsibility" on an article about the foreclosure rate in Minnesota. "It's easy to attack a few bad apples. But what good is that when the entire orchard is on fire?"
Staffa is nothing if not an extrovert. In 2006, he ran an attention-getting write-in campaign for a state senate seat. Last year he traveled across the country to raise awareness of homelessness, something he himself experienced in 2001.
"If you fall on bad times, don't feel ashamed," Staffa told the Huffington Post. "There's a lot of good people who fall on bad times who feel ashamed."
Last week, Staffa sent a desperate letter to his bank, TruStone Financial, begging for a deal that would allow him to keep his home. He said he has received no response.
A TruStone spokeswoman declined to comment, but said, "We work really hard to try to avoid foreclosures."
For his part, Staffa stressed that the bank has done nothing wrong. "The bank doesn't owe me anything. I signed a contract," he said. "But we're in such a different times."
He said he is not on good terms with family. He's frantically looking for a job and a place to stay after Dec. 18.
"It being the week before Christmas really sucks."
Of course, Staffa's enterprise would be incomplete without a YouTube video:
Related
Popular in the Community