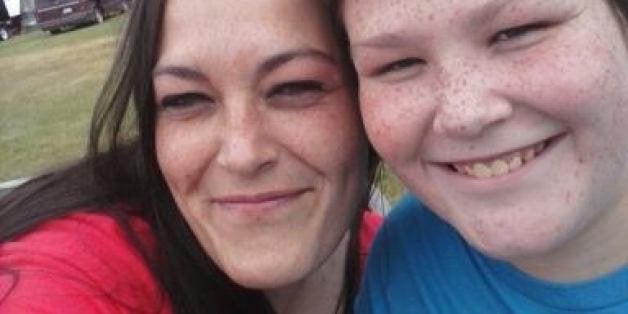 Alicia Payton is a 31-year-old mother of two from Gaylord, Mich. Last Wednesday she told HuffPost she'd recently earned a promotion at her retail job that pays $33,000 per year.
The only way for me to be promoted was to move to another store that is 49 miles away. It takes me about an hour to get there.
At first I turned it down because they did not offer me enough, and then they called back with a little bit more that would have made me kind of break even, with my plan of maybe having to sacrifice for a year or two and then moving on to my own store.
Last week I was driving home from work, and we've had quite a bit of snow and ice and everything else, and basically my tire hit the edge of the road and I spun around in the middle of a pretty busy highway, hit the other side. I had to be pulled out of a ditch with a tow truck. The police officer said if I could drive home he would allow me to, and then I got about 100 feet down the road and my car spun around again.
It was terrifying. I've never dealt with anything like that. We had to get a flatbed truck because my car couldn't be towed, so I had to wait on the side of the road for four hours.
My car is still at the shop. It's been there for over a week now. They had to order parts in. I did $4,000 worth of damage. It's a mess. The tow bills, the two combined, were $300. After I paid those I couldn't rent a car to get to work.
I'm not at work today. I don't have a way to get there. So I talked to my store manager, and she said she would give me my vacation time, and then she called back and said my vacation time is up; she's been gracious enough and I needed to be there at 5:00 this morning. I had no way to get there.
I called our HR department and she said transportation issues are basically not their problem, which I understand. They have a business to run. I tried to call my store manager today and she's not in. I tried to contact my district manager; he hasn't responded.
I am fairly certain I no longer have a job. In the last two days at home I have put in 10 job applications in the surrounding area. Everything I can find. Clerical work, working at the sanitation place in town. I've applied everywhere. I'm willing to do anything and learn anything. I can't not have a job.
I don't have friends or family that can help me that way. My grandmother usually watches my kids for me. I get my boyfriend to watch the kids when he can, when he's not at work. My dad's car is broken down too at the moment. He's not in a position to help me financially at all.
I have worked so hard to be able to prove myself, prove what I can do. It's hard to be a single mom and prove that you can do more than be a waitress.
I live in a pretty small town, there's not a lot of opportunity here. That promotion was a big deal for me and now I feel like I'm going to lose it all. I can get another job at a gas station or something, but I'm going to lose money. I'm afraid I'm gonna lose my vehicle, possibly my home eventually.
I've worked so hard to get where I'm at, and one simple thing and I'm afraid I'm going to lose everything.
On Friday, Payton got some good news: Her manager told her she had not lost her job and gave her more time to get a rental.
As told to Arthur Delaney.

Payton's story is part of a Huffington Post series profiling Americans who work hard and yet still struggle to make ends meet. She'd written us in response to a story about woman who said if she were in a car accident, she'd be homeless. Learn more about other individuals' experiences here.
Have a similar story you'd like to share? Email us at workingpoor@huffingtonpost.com or give us a call at (408) 508-4833, and you can record your story in your own words. Please be sure to include your name and phone number.
Before You Go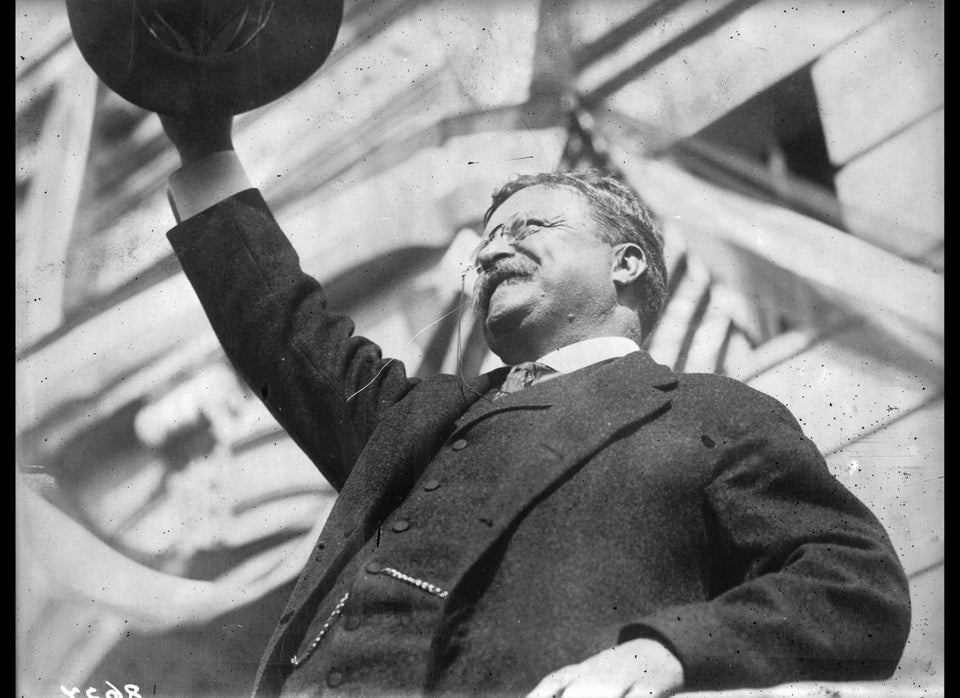 Health Care Reform Efforts In U.S. History
Popular in the Community