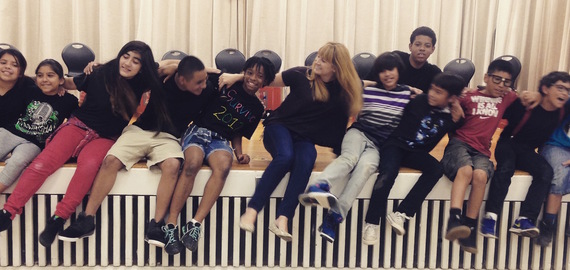 Picture this: a dimly lit classroom with ceiling tiles missing, bare white walls, rows of traditional wooden desks, and a dingy chalkboard. Enter: a white lady who turned down a job at her father's well- established business to make a real difference, armed only with her naiveté, a bag full of shiny new journals, and at least one cardigan.
America has repeatedly been fed this notion of a white teacher showing up to save the day, and over the past few weeks, I've shared a small piece of that fallacy.
I want to set the record straight: there are many, many people who have made the success of the Hive possible. My acceptance speech, while honest, is my own self coming to terms with my place in this divisive and segregated world of education. My story begins with me, as I've already covered, but it is supported and lifted up by other risk takers who have paved the way for social justice and change in the classroom.
Among the slew of comments and messages, some skeptics were quick to ask where my administrator was and wondered how I got away with such "controversial" and "provocative" curriculum. The boring answer is that my principal, Amy Lloyd, is not only completely aware of what I'm doing, but is equally supportive of my social justice stance. Besides both of us being blonde and white, we also share a passion for cultural inclusiveness. Principal Lloyd is active in our diverse community and is a founding member of the Austin Independent School District race and equity innovation team. A team that stemmed from her participation in the community's, 'Undoing Racism' workshop by the People's Institute for Survival and Beyond. Amy works hand-in-hand with the cultural proficiency district coordinator, Angela Ward, to captain an active team of teachers on the Cunningham campus who strive for culturally relevant teaching practices and community partnerships. And just in case you weren't convinced, a mere few minutes perusing her twitter feed and it will be clear that her heart and time are dedicated to the many faces of children she serves.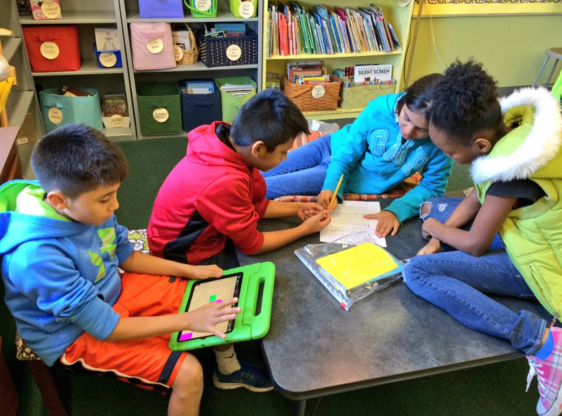 In the excerpt of my speech published in the Washington Post, I talked about my personal transformation as a teacher, a citizen, and a human being. My transformation will not end there, though, leaving room for those who will move in and out of my life. Some have stayed, though. Their contributions have become crucial and permanent fixtures in my journey. I am one piece of a dedicated research team consisting of Detra Price-Dennis (Assistant Professor of Elementary Inclusive Education at Teachers college, Columbia University at Columbia Teacher's College) and Kathlene Holmes (doctoral candidate at University of Texas and mentor for the National Urban Alliance). Our journey, and the continuation of my transformation, began during my first year of integrating social justice content into the classroom--a mere four years ago. When one typically thinks of research done in a classroom, they might imagine a detached outsider gathering data, writing their thesis and moving on. My research relationship with Detra and Kathlene is wildly different. Our collaboration is specific to pedagogy that supports diverse learners, and much of that was developed during deep and difficult conversations about race, privilege, and equity. The instructional practices create a reciprocal relationship between teaching and research. Our communication is constantly open, questions bounce back and forth on a daily basis, and any related celebrations are shared by all three of us.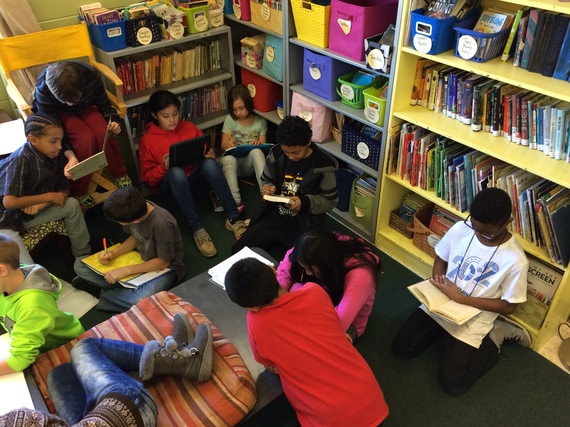 In addition to my participation on a research team and support from my administrator, I recognize that there are many other innovators who are taking risks in the classroom, and doing so with the support of dreamers and world-shakers. Many who often aren't the center of the spotlight. While my belief in equity-based education is not new, it's still considered in many eyes as controversial or risqué. Changing the world and making America a better place for all children should never be considered a gamble, and my role in the world of education will remain amongst the change makers until equity-based education becomes the norm.
The state of the American school system cannot be changed by any one teacher at a time. Nor can institutional racism be changed by one flash of inspiration in singular classrooms. It is changed by a network of passionate participants who come to the table with different experiences and backgrounds. I'm not sure where I would be today without the people standing alongside me, fighting the good fight, but I know it wouldn't be here. And while the cinematic trope of the lone white teacher is what America has come to expect, it's not what America needs.
You can learn more about my scholars and their contributions to the world via our website and my twitter.
Calling all HuffPost superfans!
Sign up for membership to become a founding member and help shape HuffPost's next chapter