Several thousand University of Delaware students flooded the streets of Newark, Del., Monday night, stomping on cars in a frenzy that brought out police officers from four agencies to quell the madness.
One of the reasons behind the out-of-control behavior was the popular YouTube channel "I'm Shmacked" filming one of its college party-documentaries, according to BroBible. The mob started at the university's rugby house, the UD Review reports.
"What happened was, there were so many people. People were drunk. They had the courage to just go do whatever they wanted," UD junior Jonathan Teed told the Review. "They took to the streets, and basically a parade happened. They were jumping on cars, there was people walking through cops, holding up traffic, running on top of cars -- probably the craziest experience I've ever seen."
Newark Police were assisted by about 75 officers from University of Delaware Police, New Castle County Police and Delaware State Police, according to a news release. Newark police said officers arrived on the scene around 11:30 p.m.
Responding officers observed over a thousand people in the area and a DJ that was set up in the backyard of the house. Multiple subjects were urinating in public and trespassing through other yards in the area. The residents of the house were arrested for hosting a disorderly premise.
Both of the house residents arrested were UD students, police said. After law enforcement arrived, several thousand people gathered on South College Avenue, forming a "mob," police said in the release. Those people, many of them students, were blocking traffic and walking on cars.
Multiple photos and videos available on social media outlets show what the officers encountered:
Despite photos surfacing of a car on fire, Newark police said they did not receive any reports of an engulfed vehicle.
"Officers observed a subject with a camera that was causing the crowd to swell around it and act even more disorderly," the release said. Newark police took him into custody without incident, they said.
More videos (which contain some profanity) from the night were uploaded to YouTube:
Newark police said they did not have a comprehensive total of property damage, but disclosed that so far it consists of several damaged cars, knocked-down trash cans and damaged signs. The investigation is ongoing and more charges may follow, police said.
UD spokesperson Andrea Boyle Tippett told HuffPost the city police are handling the investigation, but issued a statement on behalf of the university:
"The University of Delaware is committed to the safety of its students and the community. UD Police are cooperating with the Newark Police Department in its ongoing investigation of the Sept. 9 incident on South College Avenue. Two UD students arrested and charged by Newark Police will be referred to the University's Office of Student Conduct."
All these college students. Punchdrunk on Blue Hen school spirit. Rioting. On a Monday night. For a YouTube channel.

I talked to I'm Shmacked's founder, Yofray, on the phone this afternoon. He said that big schools know how to stay composed when I'm Shmacked shows up. Small schools like UDel, not so much. They tend to lose their shit. In otherwords,[sic] it's classic little brother syndrome.
"We've had riots before, nothing that bad before, ever," Toufania said. "I've never seen anything that extreme."
Before You Go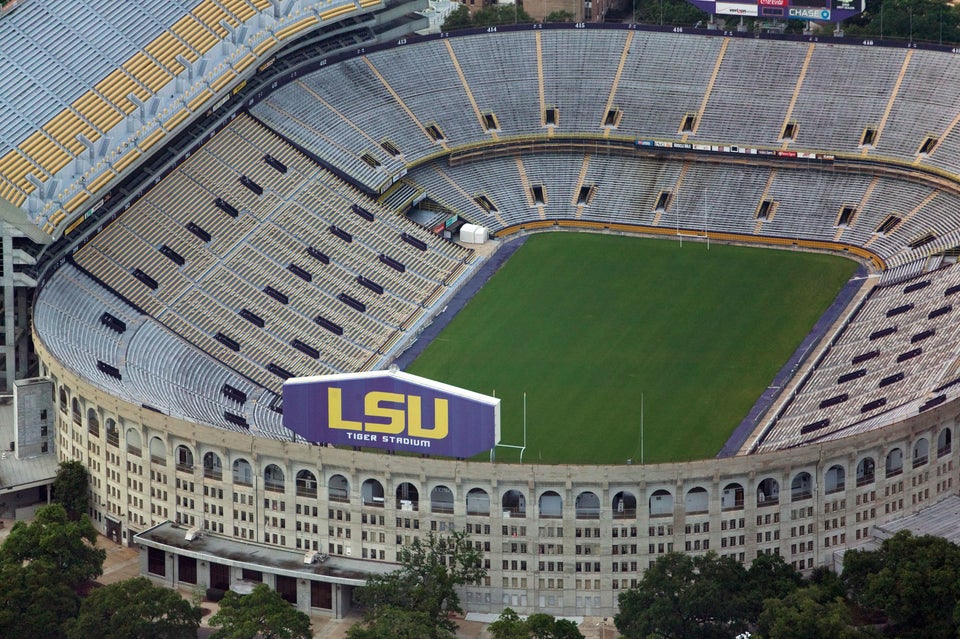 The Best Party Schools In The U.S. According To BroBible
Popular in the Community