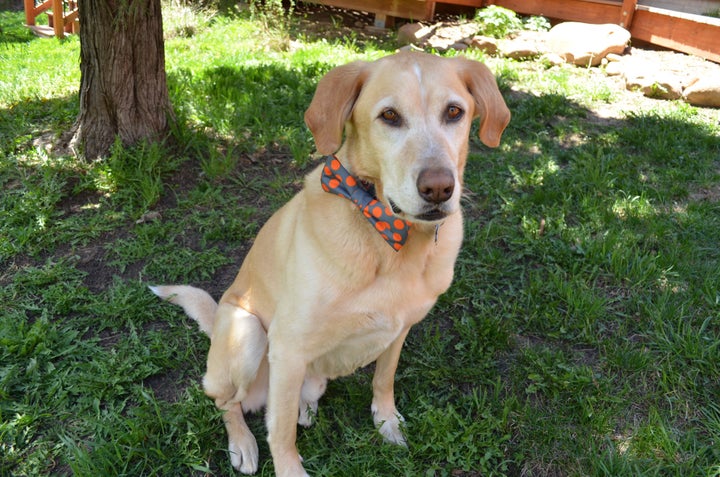 Today my dog Rio turned 7 years old, and I've been freaking out about it. It means my boy is officially considered a senior. When my husband and I rescued the little Labrador retriever pup from a high-kill animal shelter seven years ago, he weighed less than 11 pounds.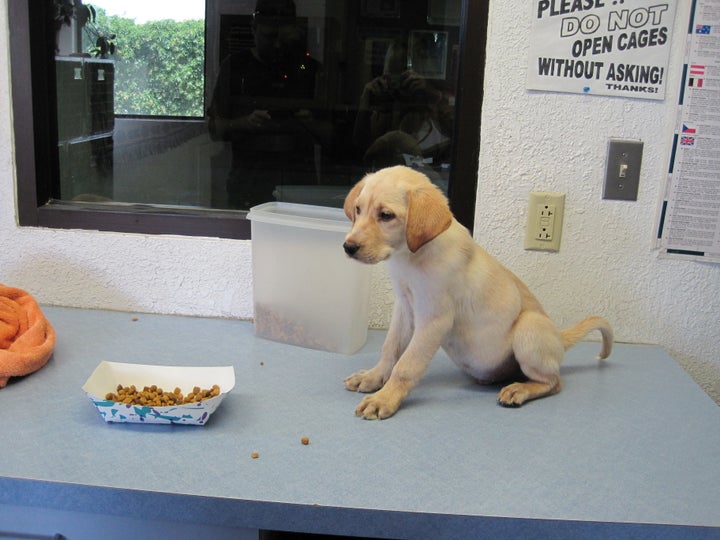 He's gained about 75 pounds and grown into the perfect companion – we've had countless outdoor adventures together. He's an awesome trail dog who loves to swim, camp and meet new friends.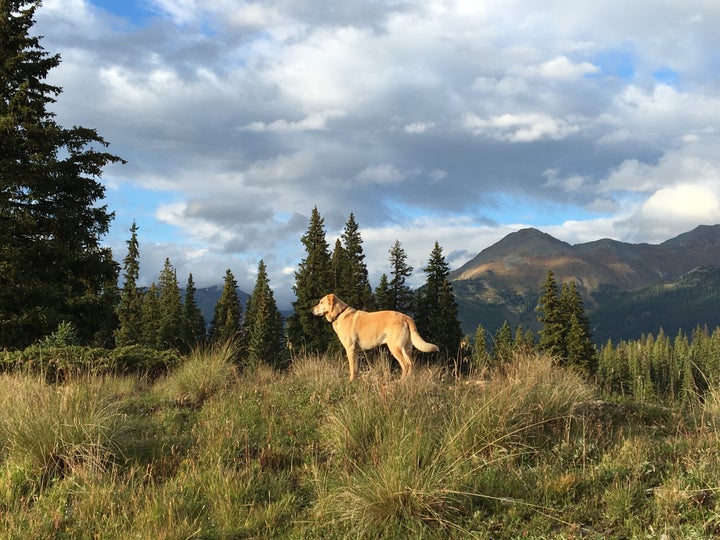 I don't want those adventures to ever end, so I've been agonizing over Rio's milestone birthday much more than when I turned 40. My husband keeps trying to lighten the mood by joking, "Remember: for dogs, 7 is the new 5!"
Rio certainly acted like a pup on our morning hike through the woods – frolicking with two dogs we met named Willy and Waylon and sprinting toward us whenever we'd holler "Come!" and offer a treat. He unwrapped his birthday presents with zest, and has been hanging out around the house in a bow tie from Best Friends Animal Sanctuary all day. Still, the word "senior" kept hammering in my head.
So it seemed like fate when an email with the subject header "Rio is invited to Senior Dog Prom!" pinged my inbox. It was from the folks at The Grey Muzzle Organization, a nonprofit that provides grants to rescue organizations and animal shelters to help at-risk senior pets across America. They're hosting a social media contest for people who love old dogs - which now includes yours truly. They're asking dog lovers to post photos of "prom-ready pets" on social media with the hashtag #SeniorDogProm.
"As the saying goes, 'A picture's worth a thousand words,'" said Lisa Lunghofer, Ph.D., executive director of The Grey Muzzle Organization. "Grey Muzzle's Senior Dog Prom photos will show the world that older dogs are every bit as adorable and lovable as younger pups. This gives people who adore their senior dogs the chance to share pictures that prove love is ageless."
The contest's poster dogs Stella, 11, and Benito, 10, certainly make a strong case for the lovability and adorability of senior dogs: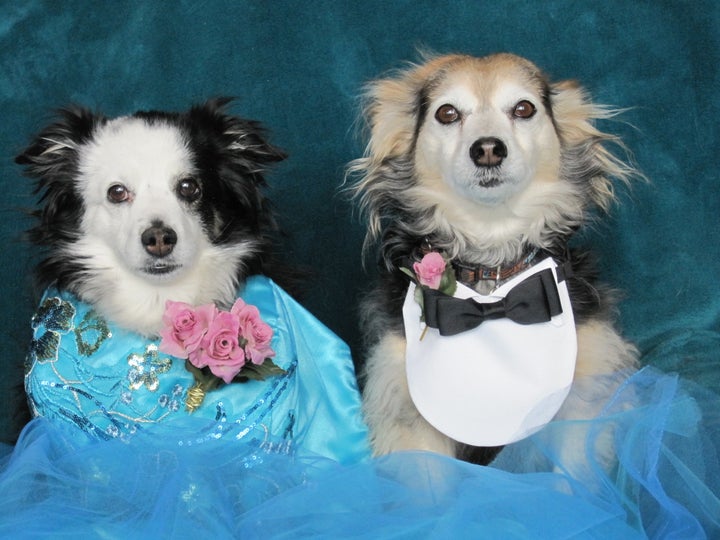 The contest starts today and runs until May 15. The winners will be virtually "crowned" in early June. The Prom King, Prom Queen and "Cutest Couple" winners will receive a copy of Laura T. Coffey's award-winning book "My Old Dog: Rescued Pets with Remarkable Second Acts," a Grey Muzzle "Together Forever" t-shirt, and epic bragging rights. All of the canine contestants will help spread the word that senior dogs are amazing companions.
"This contest uses social media to spread the word that old dogs are simply the best. It's a way to engage more people who love their senior dogs and encourage those who haven't yet experienced the joy of adopting an older best friend to open their hearts and homes to dogs in need," Lunghofer told me. "With a senior dog, what you see is what you get. A mature dog already knows how to be part of a family and fits in more easily with any lifestyle. No one is more grateful or loving than an old dog who knows he's getting a second chance at love and life. And knowing you're giving an old dog a new life is the best feeling ever."
She has a good point … Rio might need a date for the Senior Dog Prom. In any case, I'm grateful to have gained the appreciation that every life stage is special, and Rio and I will share many more happy memories together. He might not win Prom King, but I guarantee he'll be treated like royalty for the rest of his life.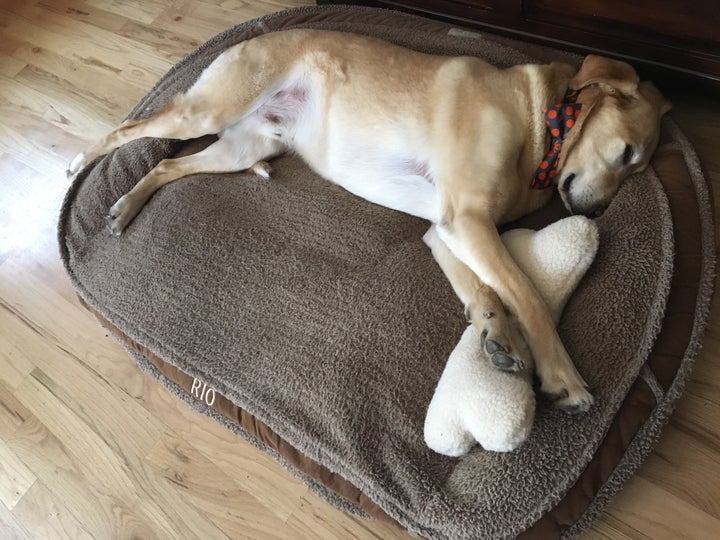 Popular in the Community