"Before getting diagnosed with metastatic breast cancer, I was busy, impatient an ha a thousand things going on. I had two young kids (14 months, 4 years old) and I practiced yoga, went hiking, hung out with friends. I was a freelance wine and food writer. I made plans and calendars for things a year in advance. I had no sense of time in terms of making the most of every minute."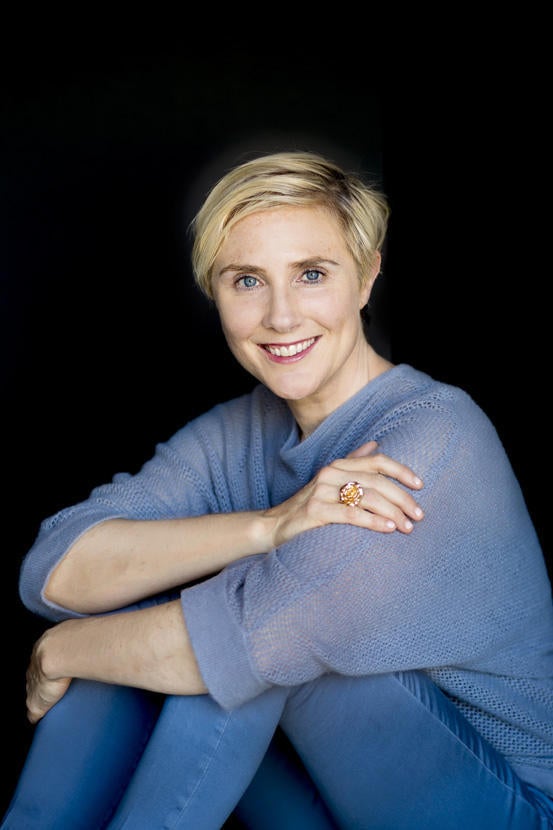 MK: What do you wish you'd know before being diagnosed with metastatic breast cancer?
LHH: I wish I had known that the road would be long, that the answers would not be simple. I wish I had known that I would have to find a way to accept what was happening to my body instead of wishing for a time when it would "end" and I would go back to my old life.
MK: How has this experience changed your life?
LHH: I no longer take things for granted: time, my health, the importance of kindness. I have a greater and deep respect and gratitude for scientists and medical researchers and how hard they work to help patients.
I take more time with the people and the things that I love and I have cut out the things that don't contribute to my life. I think that sense of time—that urge to squeeze out every minute of life—has been the best lesson I could have. I also have more patience, whether it's standing in line or just waiting for a shift in my personal life.
MK: Tell me about your advocacy work.
LHH: I support the medical center where I was—and am- treated, the breast cancer group at University of California, San Francisco. UCSF is working many types of cancer research which is so important in the overall fight against breast cancer. I do work for the American Cancer Society. I'm also starting to work with the BRCA Foundation, which funds research for three top cancer centers in the area of BRCA gene-related cancers. I've also spoken for the Young Survival Coalition.
MK: What are the biggest misconceptions] about breast cancer and how are you working to change them?
LHH: One of them is that breast cancer is somehow less serious and gets too much media attention in relation to other types of cancer. I've heard this over and over. But as with any cancer, there can be great outcomes and not-so-great outcomes. (A woman in the U.S. gets diagnosed with breast cancer about every two minutes, according to the National Breast Cancer Foundation. And in 2015 about 40,000 women died from the disease, according to the American Cancer Society.) And whether breast cancer gets more "publicity" than other cancers shouldn't matter. Cancer survivors should be working to help end all cancers, wearing ribbons of every color. I try to change that by speaking about issues that face breast cancer patients as well as young adult cancer patients in general.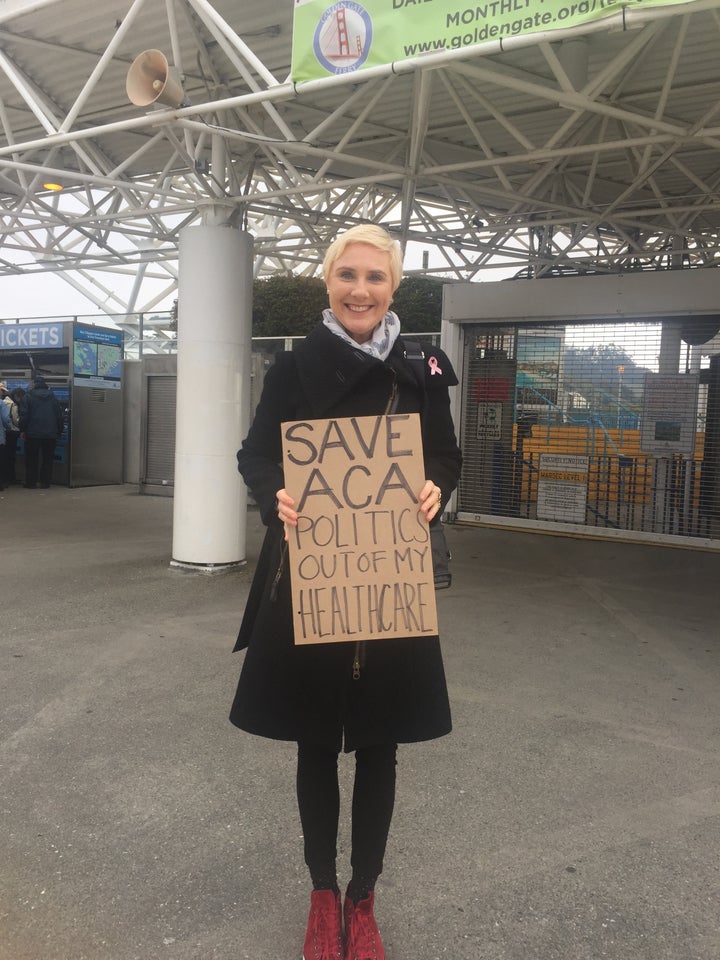 MK: What word do you wish you could take out of the breast cancer vocabulary?
LHH: Brave. I think the word puts so much pressure on patients to face everything with a smile on their face when in reality you need room to experience the myriad emotions that come with a diagnosis.
MK: If there was one thing you could change about metastatic breast cancer (MBC) and how people view it, what would that be?
LHH: I would have them understand what it means.
MK: Why is MBC research so important?
LHH: There is an alarming trend in MBC; too many young women are facing this diagnosis. We need research in all areas (prevention, treatment, survivorship) and for all stages of breast cancer. People also need to be more educated about MBC. According to the National Cancer Institute, "despite the poor prognosis of MBC, survival of women initially diagnosed with MBC has been increasing, especially among women diagnosed at younger ages. Based on calculations, researchers estimated that the number of women living with MBC increased by 4 percent from 1990 to 2000 and by 17 percent from 2000 to 2010, and they project that the number will increase by 31 percent from 2010 to 2020. Although the largest group of women with MBC consists of women who have been living with metastatic disease for two years or less (40 percent), one-third (34 percent) of women with MBC have lived for five years or more with the disease."
MK: What would you tell a newly diagnosed young woman?
LHH: First, take a deep breath. Second, I would tell her to get ready to advocate for herself in the medical system, or to have a trusted family member or friend who can come with her to the appointments and help her. Getting reliable information, sorting through it, and making decisions is such a critical part of getting through breast cancer. Finally, I would tell her: there are so many resources out there!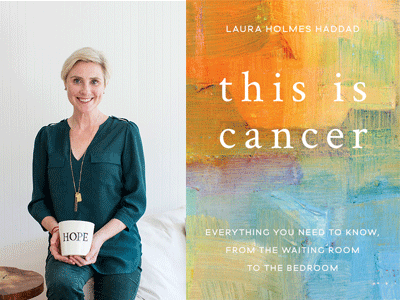 MK: Has cancer changed how you see adversity?
LHH: Yes. Before I was diagnosed I thought I knew how to handle difficult things that came up. But cancer taught me that adversity can reveal a part of you you might not know is there. Adversity can show just how strong you are, and what you are capable of. Facing a serious cancer diagnosis forces you to dig deep.
MK: What is your biggest fear?
LHH: Leaving my kids without a mother.
MK: What one word defines you?
Popular in the Community