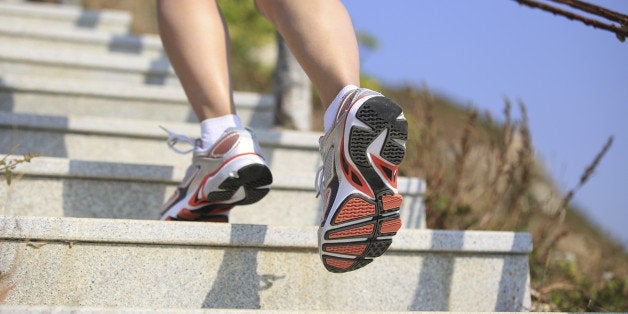 I'm still standing... six years ago I underwent brain surgery to remove a large, lemon sized, malignant tumor from my brain. Six years ago I received 31 rounds of intensive radiation to my entire head and spine. Six years ago I lived inpatient at the Children's Hospital of Philadelphia and fought for my life while I received an experimental dose of chemotherapy drugs. Six years ago I was a 10-year-old girl fighting for my life. Today I am a 17-year-old entering my senior year in high school. It has been a grueling six years on not only me, but my family and friends as well. I'm proud to say that today I'm still standing. When diagnosed with Medulloblastoma brain cancer that spread into my spine, my future did not look as bright as it has become today. My family and I were informed of learning challenges, speech difficulties and problems completing everyday tasks that I could face after brain surgery. Doctors were not even positive if I would be able to walk again. The brain is not an organ to take lightly. However, cancer is cruel and destructive and it does not care what damage it causes.
After brain surgery, I proceeded in my experimental treatment with Chemotherapy and radiation. Thankfully, these treatments worked and they saved my life, but that didn't come without a cost. Pokes, pricks, nausea, lack of energy, weight loss, hair loss, feeding tubes, port placements, infections and set backs were just a few challenges I faced during my treatment. October 7 of 2008 I was diagnosed with No Evidence of Disease (NED), a diagnosis that my family and I were praying for. Although I was not yet in remission, the cancer was no longer present in me. My treatments ended, but the pain and challenges I faced did not. Year after year my body struggled to get back to a healthy level.
Looking back today it seems so incredible. I never imagined my future how it is today. I am no longer that sick young girl. Last year my doctor told my family and I that I was in remission. Hearing the words "you are in remission" are just as shocking and emotional as hearing, "you have cancer." Of course the shock and emotions are completely different. The word remission always seemed so far away. Hearing my doctor use remission and my name in the same sentence was something we had hoped for since February of 2008. That day marked just one of the many celebratory moments during my battle with this disease. This past year was amazing. I started driving! In June I visited Peru and I had the chance to climb to the top of Machu Picchu. While climbing the massive, ancient, Inca site, I realized that cancer no longer controls my life. I started my first job (gas isn't cheap) and I have a wonderful boyfriend. In May of this year I went to my junior prom, yet another milestone in a teenage girl's life that six years ago, I wasn't sure I'd make it to. One of the most exciting things I did this year was touring college across the country. Six years ago I was focused on staying alive. Now I'm focused on getting in to college and studying Public Relations.
I have come so far since my diagnosis. It is crazy to think that I started my journey with cancer in fifth grade and I'm now looking at colleges. A cancer diagnosis is a pernicious thing. It takes away so much. During my illness I lost part of my childhood, friends, and even my physical self. One thing cancer cannot do is lessen the courage and fight a person has in them. Now I'm 17, a year we weren't sure I'd live to see. Not only am I a childhood cancer survivor, I am still standing. I'm Pearce Quesenberry and I stand up to cancer.
Related