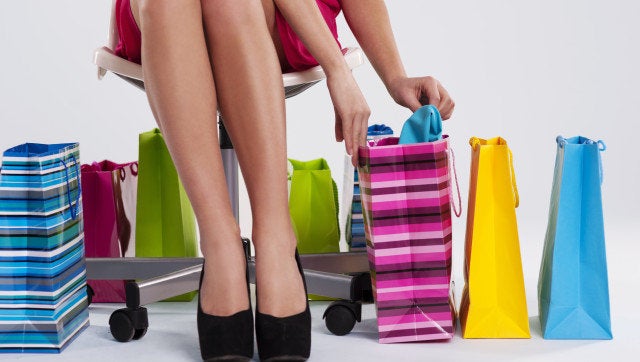 I have an addiction. I'm addicted to dresses. I have 71 dresses. 71. I'm the Imelda Marcos of dresses.
I was a tomboy in elementary school and a kiss from Donny Osmond (whose puppy-love-brown eyes and magnificent white teeth made me swoon) couldn't have gotten me to wear a dress.
In middle school my legs were so skinny and bloody from my nascent shaving skills it wouldn't matter how many times Peter Frampton came alive I was NOT wearing any dresses.
In high school I had a sneaking suspicion my legs might actually be pretty, but that was quashed quickly in college when a boy I loved desperately informed me I had cellulite on my thighs.
But guess what? After we broke up, the next few boys I dated worshipped at the shrine of my legs and all of a sudden:
It's raining dresses! Hallelujah!
It's raining dresses! Amen!
It's been a magnificent love affair. But ladies, it's got to end. I promise myself over and over that I WILL NOT look at that my favorite tempting catalogue pretending I'm going to buy something for my children and I WILL NOT walk into my favorite store under the guise of shopping for someone else -- but I always cave.
If I have a particularly disheartening work day I tell myself, "I'm just going to look at the new spring collection at any-store-that-carries-dresses online." If I feel fat, bored, angry, sad, creaky and old I cave in.
"How long am I going to look good in dresses?" I ask the universe. I'm 47! Maybe I've got ten, twenty years left to wow in a dress? Then it's diapers and dentures from there. Who knows what kind of hair grows on your legs at 90?
So this is my experiment. For the 100th time I've told myself I'm not allowed to buy even one more dress -- in fact, let me raise that ante -- I'm not allowed to buy ANY articles of clothing (this means shoes, sock, bras, lacy underthings, shirts, blouses -- you get the friggin' point) until I have worn every single one of my 71 dresses.
That means 71 dresses in 71 days. And I will post a gallery once a week here so you all can hold me accountable. I'd also like to know which dresses I should donate.
I'm purposely taking a light tone here about my addiction. But, in fact, it makes me feel pretty bad about myself. First comes the high and then the inevitable crash when I recognize this addiction has me by the throat.
Here's dress #1 on my first day toward recovery. The pockets in this dress had me at hello: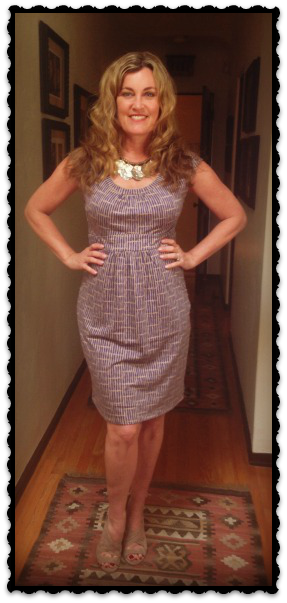 If you would like to join me in wearing all of your dresses before you shop again -- or maybe for you it's shoes? Or jewelry? Or all clothes? -- you can send me your photo attached to an email to me at shannoncolleary@aol.com and I will post your photo alongside my own.
For those of you who have managed to kick your shopping addiction I'd love any of your tips from the front lines.
Related
Popular in the Community