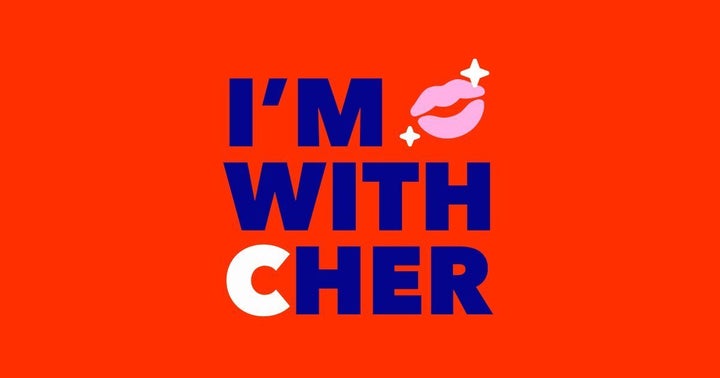 One artist is taking Democratic presidential nominee Hillary Clinton's signature phrase ― #ImWithHer ― and turning it into a brilliant new tongue-in-cheek anti-Trump campaign that pays homage to one of the biggest queer icons of all time: Cher.
The "I'm With Cher" movement is the brainchild of artist Anna Niess, who came up with the idea after scrolling through one of Cher's cutting and hilarious anti-Trump Twitter tirades (in case you didn't know... Cher is a bit of a Twitter icon).
"I really admire how passionate and honest she is, especially considering that she's… Cher," Niess told The Huffington Post. "There's something great about imagining this magical woman angrily punching her keyboard about how a lunatic like Trump could possibly be president. It's comforting to know that someone as amazing as Cher is upset about this stuff too. I think her tweets just represent how many people feel about it all. Crazy."
So what does the #ImWithCher campaign involve? The project is still getting off the ground but after the explosion of interest this week, Niess has ordered 300 buttons and is in the process of producing other merchandise. 100 percent of the profits from the #ImWithCher campaign will go to Everytown for Gun Safety, an effort to end gun violence in the United States.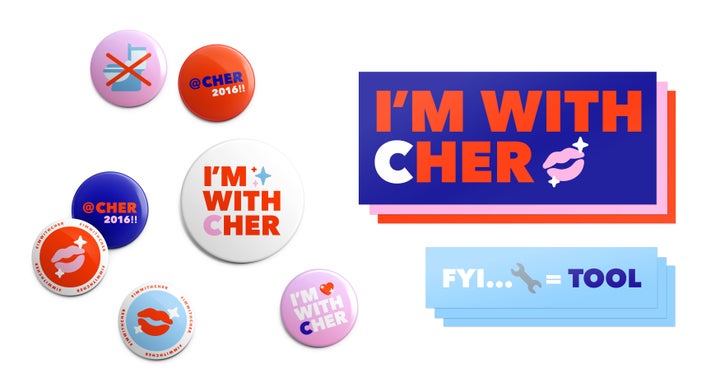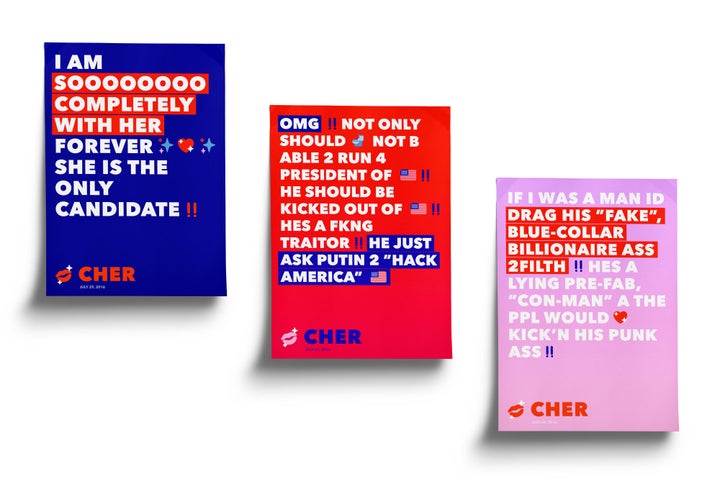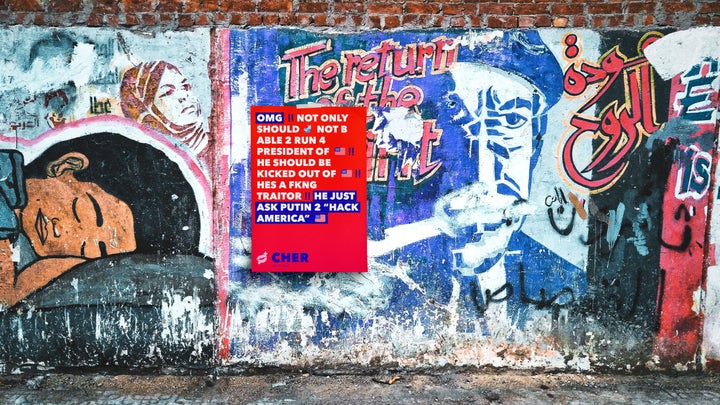 "I'm actually pretty serious about politics; I tend get really wrapped up and emotional about it.," Niess said. "The endless media coverage gives me so much anxiety. Sometimes I just have to take a step back and laugh because its all I can do not to totally freak out. I hope this project creates that feeling while still encouraging people to be active and engaged in political discourse so that we don't wind up with Trump as our next president. It's what Cher would want."
As for Cher herself, Niess hasn't been fortunate enough to be contacted by the star yet. "But," she told HuffPost, "I'm totally into donating to an organization of her choice!"
Calling all HuffPost superfans!
Sign up for membership to become a founding member and help shape HuffPost's next chapter
BEFORE YOU GO
PHOTO GALLERY
Donald Trump Vs. Jesus Christ