 Desde que llegaron a su fin las elecciones presidenciales el 6 de noviembre, miembros del Partido Republicano le han dado vueltas a las razones por las que su candidato, Mitt Romney, perdió la contienda. Entre algunas de ellas se menciona el constante discurso antiinmigrante que Romney pronunció, sobre todo al principio de su campaña.
A partir de entonces, hasta los grupos más radicales dentro del partido se han abstenido de repetir o reforzar la imagen que de ellos dejó su candidato presidencial. Por el contrario, parecen haber emprendido una campaña que busca enmendar el daño que las altas esferas de la agrupación le han causado.
Entre quienes encabezan esa batalla está Carlos Gutiérrez, exsecretario de Comercio en el gabinete del Presidente Bush padre y quien estuvo a cargo de asuntos relacionados con los latinos en la campaña de Romney. El domingo, durante su participación en el programa "State of the Union" de CNN, Gutiérrez criticó la actitud del excandidato y dijo estar pasmado por los comentarios que aquel hizo en relación con los "regalos" que supuestamente hizo Obama a varios grupos, incluyendo a los latinos, razón por la cual, dijo, él perdió la elección.
"No sé si entendió que lo que estaba diciendo fue algo insultante", dijo Gutiérrez, reporta una nota del diario Los Angeles Times . Para él, sin embargo, la culpa de la derrota del republicano la tiene la influencia del ala de derecha de ese partido, que llevó a ese grupo "a donde no pertenece".
"Somos el partido de la prosperidad, del crecimiento, de la tolerancia. Quiero decir, estos inmigrantes que cruzan y [...] arriesgan sus vidas, vienen acá y trabajan porque quieren ser parte del sueño estadounidense", dijo.

En una entrevista al principio de su campaña, a Romney le preguntaron que qué haría para detener la inmigración indocumentada si llegara a ser presidente. Contestó que reforzaría las leyes que prohíben contratar indocumentados, y que le haría la vida tan miserable a estos inmigrantes que optarían por regresar a sus países voluntariamente. Para él, como lo repitió en uno de los debates de los precandidatos durante las elecciones primarias, la solución era que los indocumentados se "autodeporten"..
A este comentario le siguieron otros similares, como cancelar el programa de Acción Diferida instituido a mediados de este año por el presidente Obama, y que suspende las deportaciones de miles de chicos que fueron traídos ilegalmente por sus padres al país.
Y en el último debate presidencial, Romney dijo que no apoyaría una reforma migratoria porque sería como premiar a quienes para llegar a este país violaron la ley.
Gutiérrez dijo anteriormente que el ala más de derecha del partido "asustó" a los votantes latinos y los alejó del candidato republicano.
En las pasadas elecciones, más de 70 por ciento de los hispanos votaron por Obama, contra 29 por ciento que lo hicieron por Romney. Es el porcentaje más alto obtenido por un demócrata, después del que logró el expresidente Bill Clinton en 1996.
"Sé que los hispanos se asustaron del Partido Republicano. Creo que tiene que ver con nuestro increíblemente ridículo proceso inicial en el que forzamos a la gente a decir cosas vergonzosas", dijo Gutiérrez.
Por su parte, el senador republicano de Carolina del Sur, Lindsey Graham, tuvo comentarios similares el domingo en el programa "Meet the Press", de NBC. El político condenó las declaraciones de Romney y lo que calificó de "espiral de muerte" del Partido Republicano en relación con los latinos.
"Cuando estas hundiéndote en un pozo, dejas de escarbar. Él [Romney] sigue escarbando", dijo en relación con los errores de los republicanos.
Gutiérrez, junto con el cofundador del súper PAC pro Romney Restore Our Future, Charlie Spies, ahora se está enfocando en obtener contribuciones de donantes para promover una reforma migratoria. Ambos, reporta el Times, lideran los esfuerzos para la formación de un nuevo PAC, Republicans for Immigration Reform, con la intención de mejorar la pobre imagen y mala fama que tiene el partido entre los hispanos.
Con este grupo, Gutiérrez pretende promover algún tipo de legalización para los indocumentados que ya están trabajando en el país, aunque los requisitos para ese proceso todavía no se determinan.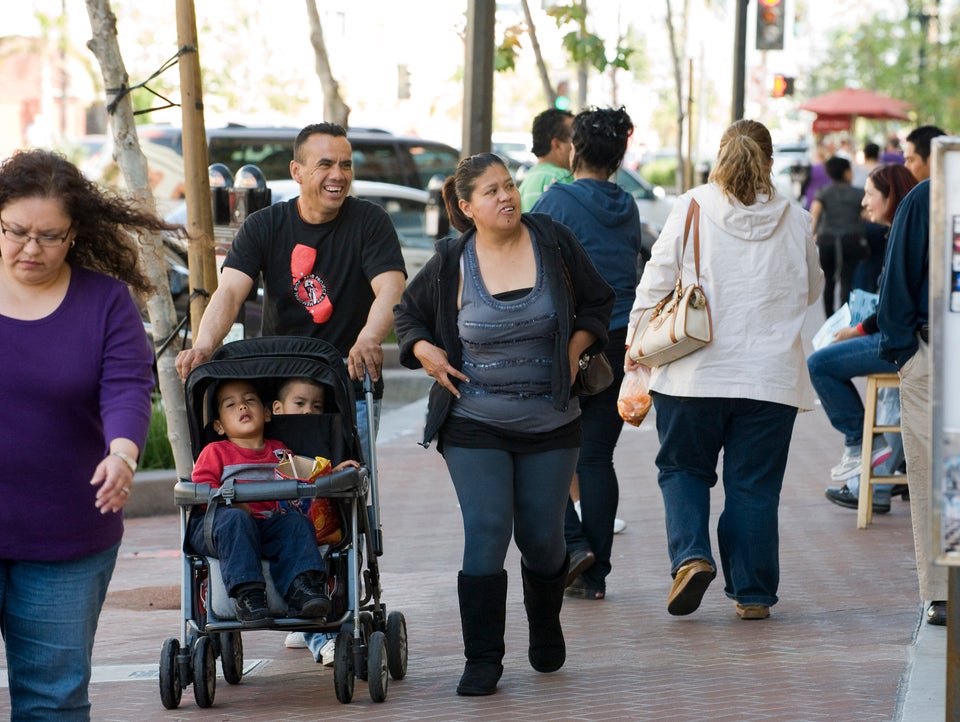 Voto latino
Popular in the Community