Every day, artists—writers, poets, storytellers, photographers, painters, ceramicists—are out in the world making their art. Often we do not even recognize the work they are doing while it is happening. Yet, every minute of every day, artists are moving around the world, doing their work, creating projects, and thinking about how their artistic vision can intervene in the world.
One way artists' work becomes visible to the world is through literary journals. Sinister Wisdom is one of hundreds of literary journals in the United States today introducing readers to new work by writers, artists, and other storytellers. While Sinister Wisdom is proud to be part of the vibrant world of independent literary journals, Sinister Wisdom is one of the only journals featuring work by lesbian writers and artists. If you want to see what lesbian writers and artists are creating, Sinister Wisdom is a good place to start.
I take the work of introducing our readers to great work by lesbians seriously, therefore it was a delight to find the image for our most recent issue from photographer Beth Austin. The cover image, titled "What to Wear?," connects with a portrait series for Pride that Austin shot in the Norfolk, VA area. About this cover image, she said in the Artist Statement in the journal:
After I was approached for this project, a million ideas went through my mind. Generally when photographing portraits, I take an organic approach, so the idea of "setting something up," began to get in my head. After a stressful evening of shopping for clothes my partner came home, dumped everything on the bed, and saw that I was distressed by something. We talked about the project, and what she went through searching for clothes. By doing that, she got me to "get out of my own way." To stop overthinking it and just shoot. For that, I am forever grateful. The resulting image was taken during that conversation.
The cover is gorgeous and a great expression of the wonderful issue that Tara Shea Burke edited.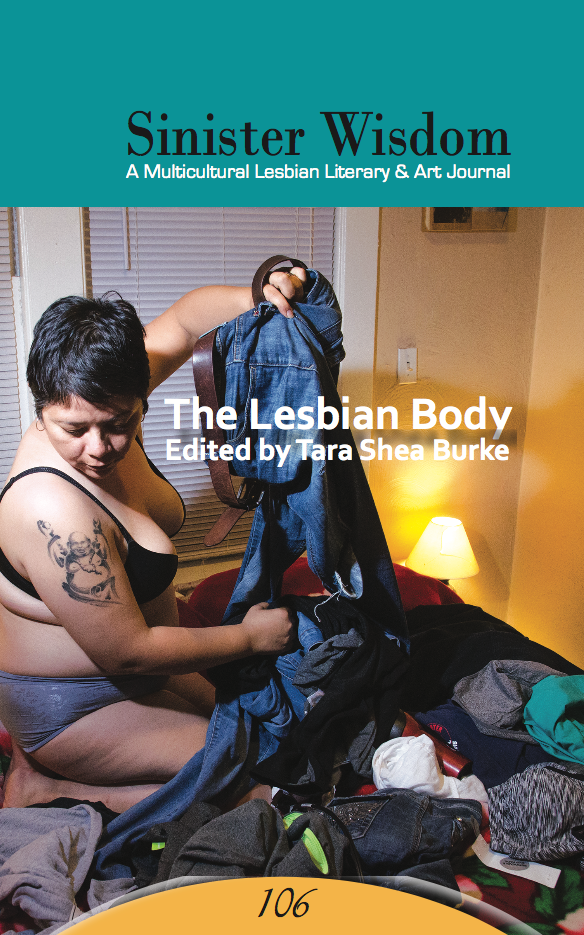 Austin's larger project, "Pride: A Portrait Series," features every day gay, lesbian, bisexual, and transgender Americans in gorgeously composed photographs that capture part of the subject's life story. A brief statement from the subject accompanies each photo.
I love all of these photographs, but I am especially drawn to the images of Natalia Ramos, Jacki Paolella, and Patsy Duren. Take a look at the full series on Austin's website and tell me (and Beth!) which ones you love! Austin wrote to me in an email, " Just because these people live in the 757 (the area code for the Norfolk, VA / Hampton Roads area), these stories could really be from anywhere. I also believe the stories could help and inspire others struggling in their process."
Check out Austin's "Pride: A Portrait Series" and read and subscribe to literary journals to learn more about the art that people are making in the world around us all the time.
REAL LIFE. REAL NEWS. REAL VOICES.
Help us tell more of the stories that matter from voices that too often remain unheard.
This post was published on the now-closed HuffPost Contributor platform. Contributors control their own work and posted freely to our site. If you need to flag this entry as abusive,
send us an email
.