The film, which is co-directed by Shola Lynch and Lisa Cortes, follows Janet Goldsboro, a teenager from Delaware who is struggling with self-acceptance and takes a journey to South Africa to find herself. Goldsboro's issues primarily stem from the color of her skin -- she feels that her dark complexion makes her unattractive and worthless.
Sadly, Goldsboro isn't alone, which is why MBIB teamed up with Walmart, Black Girls Rock! and Girl Up Nola, a girl-empowerment initiative started by New Orleans first lady Cheryl Landrieu, to gather the large group of girls to see the documentary.
"This film was so beautifully done, and it's really going to reaffirm to them how much they can love themselves and how much self-esteem matters and they can go out and be whatever they want to be," Landrieu told The Huffington Post.
After the screening, the girls, who ranged in age from 11 to 14, were treated to a Q&A discussion with Goldsboro, co-directors Lynch and Cortes, actress Tatyana Ali and the founder of Black Girls Rock!, Beverly Bond.
Ali, who also shares her struggles with self-acceptance in the film, moderated the discussion. But before she started fielding a flurry of questions from the crowd, The Huffington Post got the chance to speak with one of the Girl Up Nola ladies on hand for the event.
Tiare Oliver, a 14-year-old Girl Up Nola member, told us that she too feels the pain of colorism in her life, but was uplifted after seeing the film.
"I liked the movie a lot. It was so cool to see a girl like me going through the same kind of stuff," Oliver told HuffPost. "I know there is hope to be happy -- even if I don't get to go to Africa."
Oliver said that writing and being a part of a supportive community have helped her deal with feelings of unworthiness.
"I live in this part of New Orleans they call 'activist New Orleans,' where I center myself around people who wear their hair naturally or understand and know things about African-American women's struggles," she said.
Films like "Imagine A Future" and "Dark Girls" are shining a spotlight on an issue that the black community has faced internally. The more the world can get a glimpse of the deep-rooted origins of colorism and the destruction it causes, the more opportunities there are for understanding and change.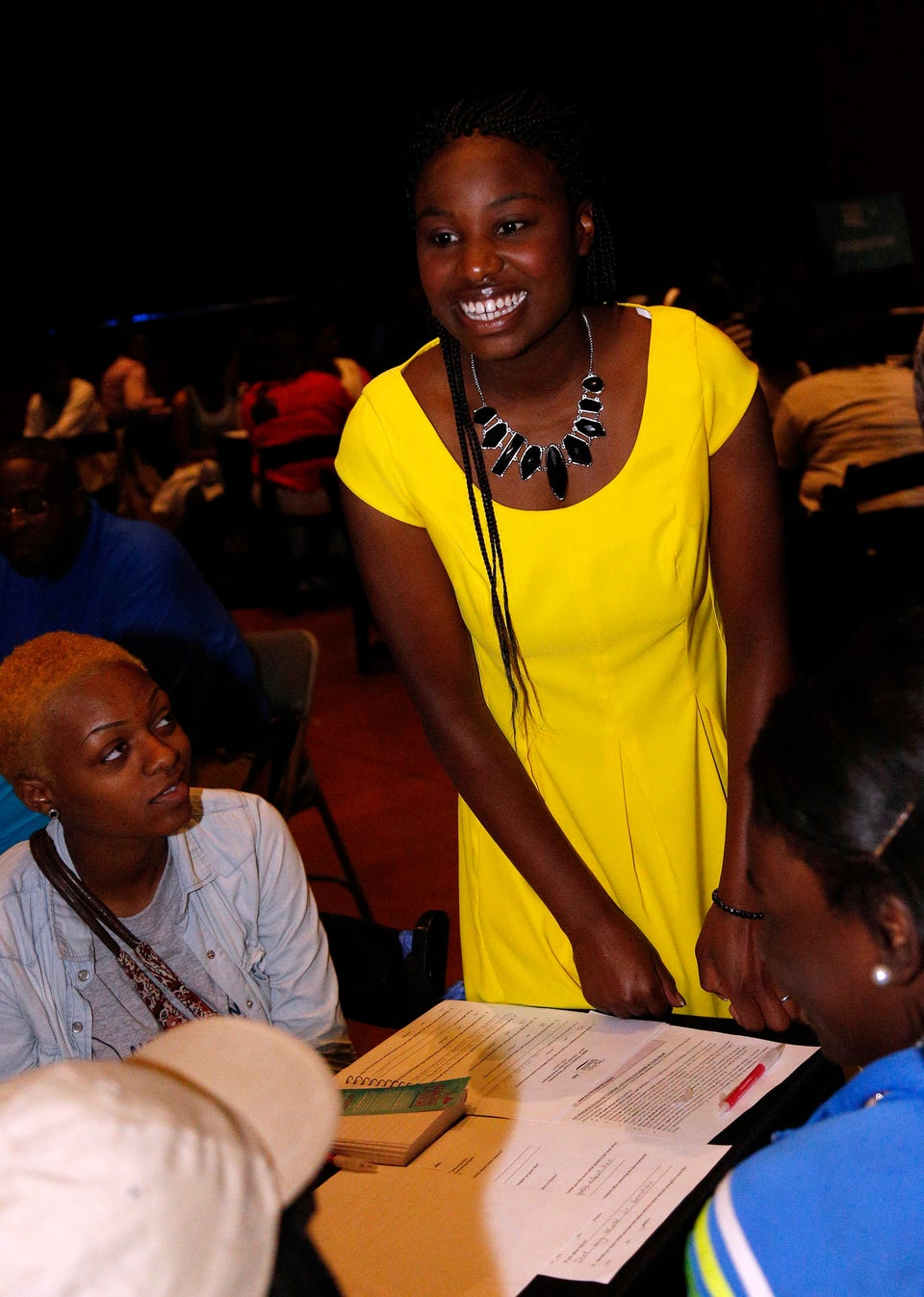 My Black Is Beautiful "Imagine A Future" Screening & More
Popular in the Community