Dan Reynolds is ready to start a dialogue, and not just any dialogue. The Imagine Dragons singer is on a mission to launch a conversation about unconditional love.
Earlier this year, Reynolds started the LoveLoud Foundation, aimed at bringing communities together to celebrate individuality and support LGBTQ youth. Now, he's about to stage a festival this Saturday dubbed LoveLoud Fest in Orem, Utah, right in the "heartland of Mormonism," he says, to drive home that message.
Members of the Church of Jesus Christ of Latter-day Saints ― predominately based in Utah ― have spoken out against same-sex marriage and Reynolds, who grew up in a conservative Mormon family in Las Vegas, hopes to change that with a push for inclusivity.
"The goal of LoveLoud is to bring together the community that often feels quite a bit divided between faith and LGBTQ youth, and to bring them all to one place to talk about what we can do as a community to truly love and accept them [LGBTQ youth]," Reynolds told HuffPost.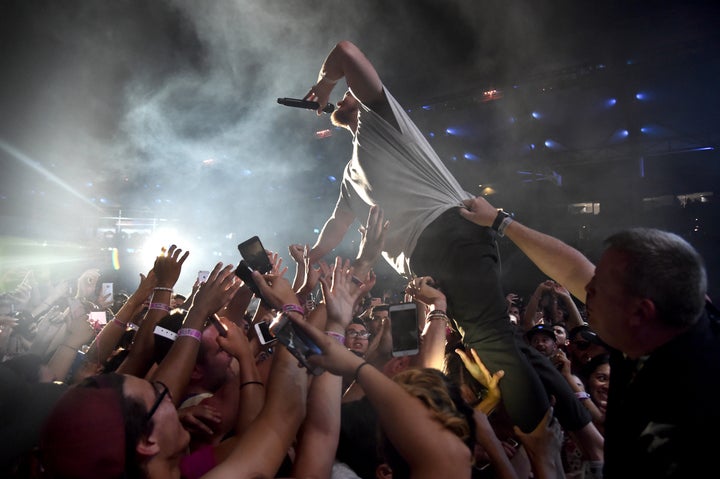 Reynolds says he wants people, especially those in the Mormon faith, to talk about, share and show the realities of the challenges some LGBTQ teens face daily. The Center for Disease Control and Prevention reports that LGBTQ teens are at higher risk for depression and suicide than their heterosexual peers. In Utah, suicide is the leading cause of death among youth age 10 to 17, according to the Utah Suicide Prevention Coalition. It's an issue that hits close to home for Reynolds, who still identifies with Mormonism.
"I have my own spirituality and my own basis of faith and things that I agree with in Mormonism and doctrinal things that I don't agree with," he told HuffPost. "To tell a LGBTQ child that they should live a life void of a loving, committed relationship if that's what they seek to have is setting a child up for a disastrous life — one of depression, loneliness. Something that I couldn't even grasp."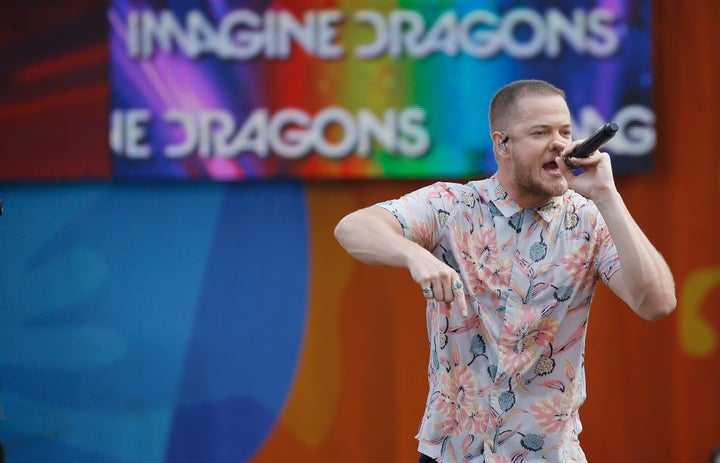 LoveLoud Fest, which is already sold out, will feature performances by Imagine Dragons, Neon Trees, Krewella, Joshua James, Aja Vokman and more. Proceeds will go to the LoveLoud Foundation, which supports a bevy of LGBTQ organizations, including The Trevor Project, GLAAD, Encircle and Stand4Kind. So far, the reaction to the festival and its mission has been largely positive, but Reynolds admits he's heard varying opinions.
"I've got a lot of people who reached out and said, 'I'm conflicted about this and my faith but I'm going to come out. Or people who said, 'I don't agree with this but still I want to show love and come out.' … There's been people on all sides, including people who have said, 'I'm not going to listen to Imagine Dragons' music anymore because of this.' So you get a little bit of everything," he said.
One reaction did, however, pique Reynolds' interest. Last week, the Church of Jesus Christ of Latter-day Saints released the following statement:
We applaud the LoveLoud Festival for LGBT youth's aim to bring people together to address teen safety and to express respect and love for all of God's children. We join our voice with all who come together to foster a community of inclusion in which no one is mistreated because of who they are or what they believe. We share common beliefs, among them the pricelessness of our youth and the value of families. We earnestly hope this festival and other related efforts can build respectful communication, better understanding and civility as we all learn from each other.
Reynolds, the voice behind the hits "Radioactive" and "Believer," believes the church's statement marks a step in the right direction.
"To have the church put out a statement saying 'Hey, we support this and we want our members to go to this,' that's huge. And that's progressive," he said. … "Me and my wife we cried when we read that."