In 1980, John Lennon explained the meaning behind his song "Imagine." Speaking with Playboy reporter David Sheff, the former Beatle said, "'Imagine' is saying that [if] you can imagine a world at peace … then it can be true."
YouTuber Lâm Hua wrote that his neighbor decided to open the windows of her home, located near the Paris march, to play music for the crowd gathered. When "Imagine" came on, many attendees spontaneously joined in -- singing, clapping and cheering.
"You may say I'm a dreamer, but I'm not the only one," the crowd sang. "I hope someday you'll join us, and the world will live as one."
(Watch the uplifting video above.)
Last Wednesday, brothers Said and Cherif Kouachi are suspected of storming the Paris newsroom of satirical magazine Charlie Hebdo, killing 12 people. In the two days that followed, a man named Amedy Coulibaly, believed to have ties with Cherif Kouachi, is suspected of killing a policewoman on the outskirts of Paris and four people inside a kosher grocery store. Coulibaly and both Kouachi brothers were killed by French police Jan. 9.
Support HuffPost
The Stakes Have Never Been Higher
Related
Before You Go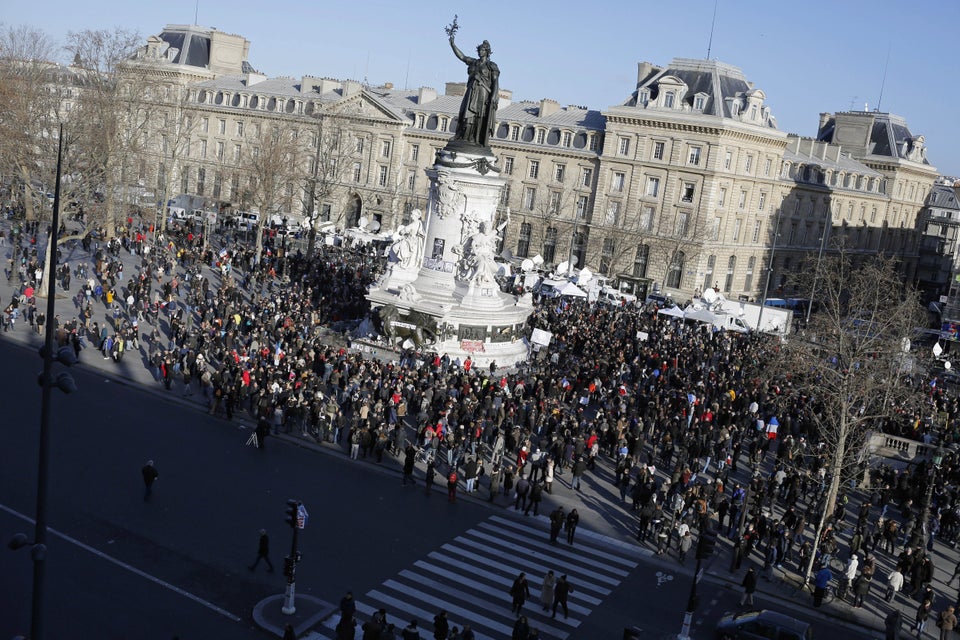 National Unity March
Popular in the Community