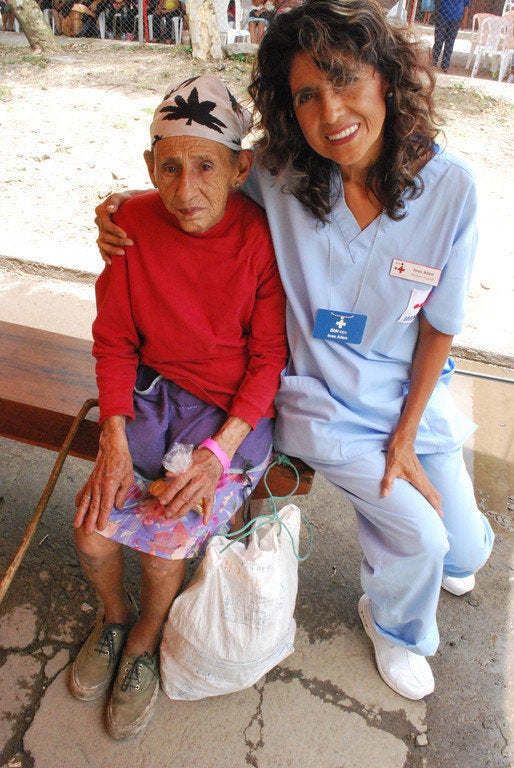 When Terry Walsh met her husband, Mark, seven years ago, he told her he had a bucket list of things he'd like to do before he dies.
"I always had a bucket list in my mind," Terry Walsh said, "but I never wrote it down."
But when she put it together, she wrote that one of the things she'd like to do -- besides skydiving, hot air ballooning and traveling overseas -- is volunteer on an international medical mission to help the poor.
A medical mission was a logical choice for the Walshes. Terry Walsh is a pharmacist for Wilcox Memorial Hospital in Lihue on the island of Kauai, where Mark is pursuing a career in nursing.
So three years ago, they joined Rancho Mirage, Calif.-based IMAHelps on a 10-day medical mission to Somoto, Nicaragua, an impoverished city just south of the Honduran border. Working with 63 doctors, surgeons, dentists and other healthcare volunteers from across the United States, they treated more than 8,000 patients.
The Walshes said the experience of helping others was so personally rewarding they joined IMAHelps again on subsequent medical missions to Esteli, Nicaragua last summer and to Jinotega, Nicaragua, which they visited earlier this month.
"I thought I would do a medical mission once, cross it off my list and go on to the next thing. But we now do this every year," Terry Walsh said.
"These experiences are enriching because you see people from across the United States opening their hearts and doing what they do best to help the less fortunate."
According to IMAHelps President Ines Allen, IMAHelps volunteers have provided critical healthcare services to nearly 30,000 Nicaraguan patients during the past three years. Their patients have included men, women and children who have suffered not only from poverty, but birth defects and war.
Their Somoto patients included 6-year-old Aysel Galeano, who received a clubfoot operation that enabled her to walk normally and attend school for the first time in her life.
Then there was 67-year-old Santos de Cruz Meza. Born with cleft lip in a poor village in northern Nicaragua, her deformity worsened with age, twisting her nose while the top of her mouth produced a frightening jumble of rotting, unusable teeth.
"She wouldn't dare go outside without a towel wrapped around her face," said Guadalupe Gonzalez Cruz. "Everyone made fun of her."
Moved by her suffering, IMAHelps volunteers removed Cruz's teeth and shaved her maxilla so that she could be fitted with dentures. Then they sewed her cleft lip shut, closing the fissure that had subjected her to nearly seven decades of torment and ridicule.
In Jinotega, their patients included Jose Jesus Rodriguez, an 18-year-old coffee plantation worker who was born with an extra thumb on each hand, which IMAHelps surgeons removed. In addition to being unsightly, Rodriguez said he could not move his extra thumbs and that they made it difficult for him to grasp various tools. He said the surgery would improve his job security by helping to ensure that he could grasp the tools he needed to do his job like his fellow coffee plantation employees.
But while the IMAHelps volunteers thrive on providing treatment to every patient, medical solutions are not always possible.
In Jinotega, they saw a 10-year-old boy with polio and a four-year-old boy who suffered from congenital hypothyroidism, which left him unable to walk. But while IMAHelps volunteers could not offer them any medical solutions, they were able to provide both boys with wheelchairs, which their families could not afford.
Mark and Terry Walsh say they are already looking forward to joining IMAHelps when the group conducts a medical mission to help the poor in the Andes Mountains of Peru next summer.
So are other IMAHelps volunteers, including Gloria Soto-Reyes, a Danville, Calif. physical therapist who joined the group for the first time this month in Jinotega.
"One of our patients was a man who had a prosthetic leg and foot," Soto-Reyes said through tears, still emotional from the experience. "He was a land mine victim. Seeing him reminded me that we had been a part of that conflict. But we were able to replace his foot, which was rotting and falling apart. It felt good to do that because the little bit of something I could do to help him I did."
And while she saw many patients in Nicaragua whose lives were torn by poverty and war, Soto-Reyes said the IMAHelps mission gave her hope and changed the way she looks at the world and the impact people can have in it.
"We made a difference in the lives of so many people," she said. "Imagine if everybody gave up two weeks of income to do something like this. To have had such an impact when you're just one person is rewarding, even humbling. It gives you such gratitude. But this mission also brought things into focus for me," she said.
"If everybody looks at themselves instead of waiting for a bigger organization or the government to step in, if we reflect it onto ourselves, then we would see a lot more kindness and a lot more humanitarian things get done."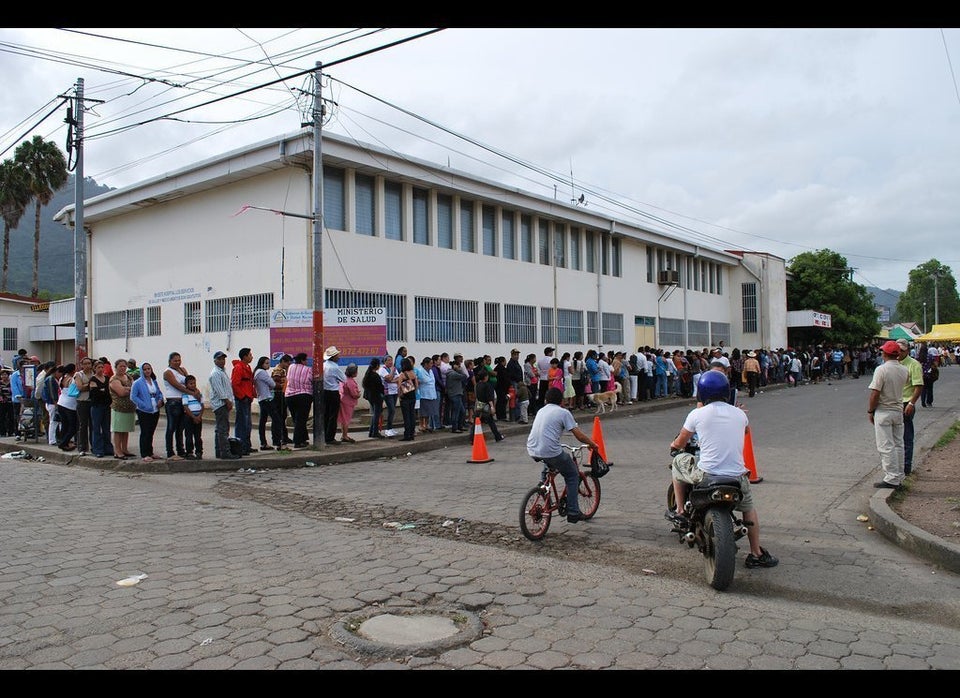 A Medical Mission to Nicaragua