 These men represent a tiny fraction of the some 32,000-strong Somali-American community that has put down roots in Minnesota, and local leaders are making a point to speak out against terrorist groups like al-Shabab.
"Today what we see, my dear brothers and sisters -- from some groups who claim they are Muslims -- we see their behaviors are the opposite of Islam," said Imam Hassan Mohamud of the Minnesota Da'Wah Institute. "And al-Shabab is one of them."
Mohamud doesn't limit his anti-extremist efforts to the United States, as he recently returned from a conference of imams in Somalia's capital of Mogadishu which addressed to problem of tackling the "country's Enemy No. 1 -- al-Shabab." The religious scholars issued a fatwa, or decree, which forbids Muslims from joining, supporting, or sympathizing with al-Shabab.
Abdul Karim Ali, an imam at the Dar al-Hijrah mosque in Minneapolis, said during his Friday sermon, "Terroristic groups like al-Shabaab and al Qaeda are the enemy of Somali people, Islam and the rest of [humanity]."
When the first group of young men left Minnesota to join al-Shabab, Mohamud said that there was division amongst expat Somalis as to the specific nature and purpose of the group, as well as the appropriate repsonse. "So that's why it took time to reveal who are these people, and what is their agenda," he explained to Minnesota Public Radio. "But now, we see no divisions among the scholars, no division among the Somalis. This group is dangerous to Islam, to Somalis, and to the world."
Support HuffPost
The Stakes Have Never Been Higher
Related
Before You Go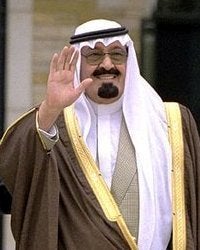 25 Most Influential Muslims
Popular in the Community