A group of imams gathered at a makeshift memorial outside the Bataclan concert hall in Paris on Sunday morning to pray and sing the French national anthem, "La Marseillaise," with other mourners.
Hassen Chalghoumi, an imam from a mosque in the Parisian suburb of Drancy, Hocine Drouiche, an imam from a mosque in the southeastern city of Nimes, and Marek Halter, a French Jewish author, were some of the notable visitors who took part in the singing at the memorial.
French TV channel TF1 News first captured the scene, which was later reported in English media by The Guardian.
The Bataclan was the site of the worst violence on Friday night, when terrorists carried out a coordinated attack on the city. At least 132 people are dead, with at least 90 of the casualties reported from the concert hall.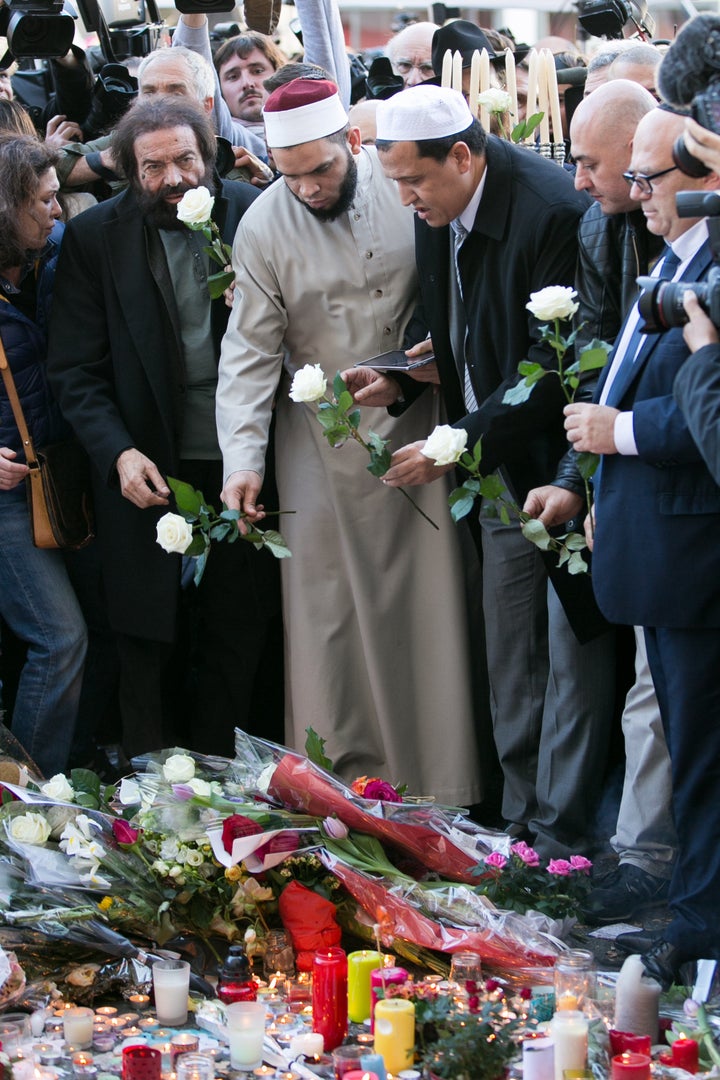 The American band The Eagles of Death Metal were performing on stage when attackers opened fire on concertgoers and threw explosives at those trapped inside.
On Saturday, German pianist Davide Martello rolled a grand piano outside the theater to play John Lennon's "Imagine" as a crowd of journalists and mourners gathered.
The French are observing three days of national mourning, including a large memorial service at Paris' famed Notre Dame Cathedral Sunday evening.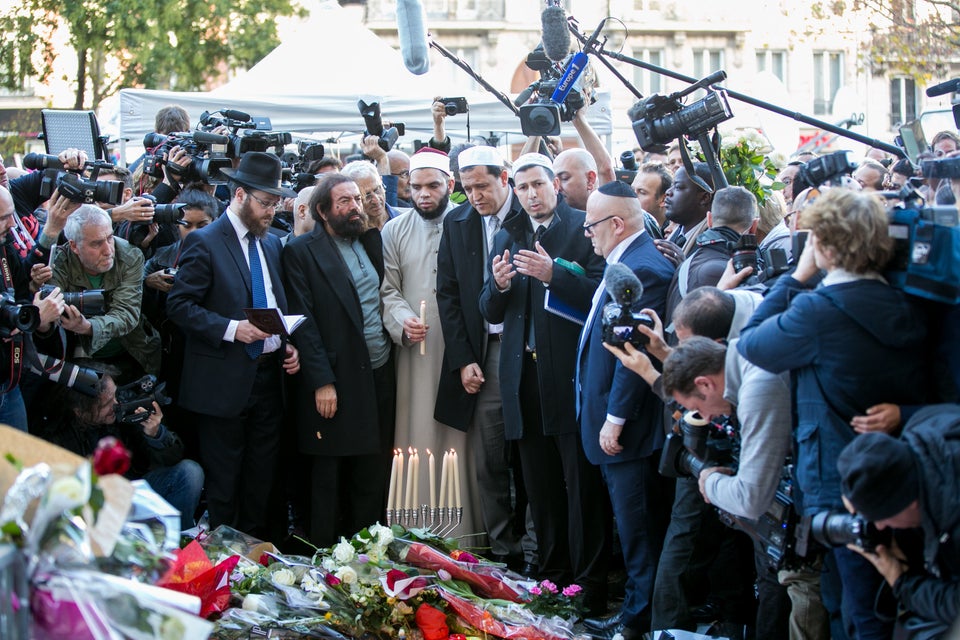 Faith Leaders Honor Victims Outside Bataclan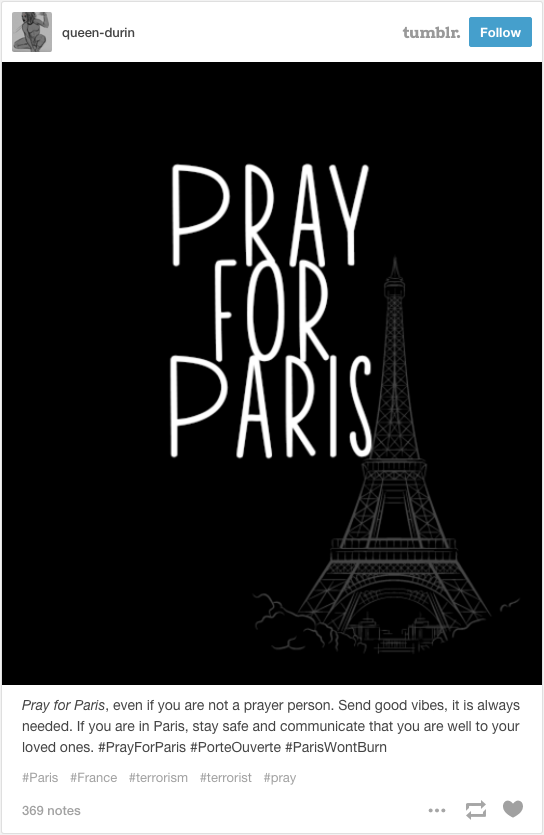 Messages Of Solidarity For Paris
Popular in the Community