As a woman who lives by a code of dignity and grace, I try to infuse a liberal dose of humility in everything I do, so while sitting at my computer pondering the message I want to convey for my debut Ageless Chic post, naturally my first inclination was to be subtly decorous.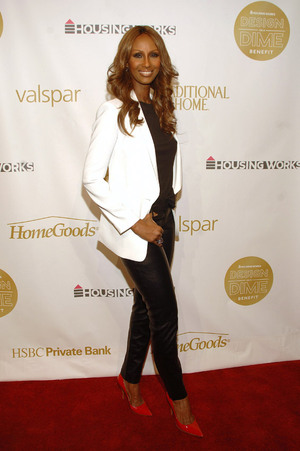 Then I remembered that as a CFDA-awarded Fashion Icon and most recent inductee into the Vanity Fair Fashion Hall of Fame, who better than I to usher in my style mandate for fall? Now woman to woman, we all have an asset that we love to accentuate when we want to feel our most striking, and my legs aren't mine! Don't get me wrong: I like and appreciate my legs, but given a choice between featuring my gams and another option, well, let's just say I'd like to see what's behind door #2. So I'm giddy with glee that pants are back in a mega way. I'm mad about the pantaloons. If I had poetic inclinations, I'd pen a succession of odes about the perfect tuxedo trouser.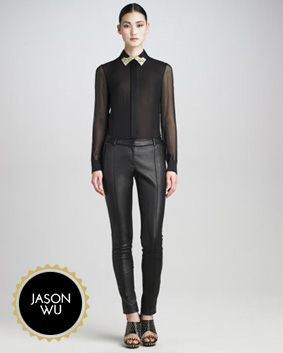 These Jason Wu stovepipe pants take on the Fall leather leg with a masterfully tailored sportswear edge. Photo Credit: Jason Wu
Buy Now
Wide and bell-bottomed, cigarette thin, straight, bootcut, or just plain cut above the ankle, give me a fine pair of britches any day as long as they are effortlessly on trend without being trendy, well-executed, and most importantly make my posterior look every bit as good as I think it looks.
Without question, what makes a cigarette ankle pant such a cut above is that it provides a shameless amount of opportunities...
I am the proud owner of an exquisite pair of leather ankle-skimming Balenciaga pants that I've had for countless years and, much like a good home, they are structurally sound, architecturally divine and appreciate in value with time. However, when it comes to rawhide, camps tend to divide. Some will say that leather is reserved for the Thursday night club crawl, and then there are those hold steadfast to the belief that leather should only be donned by those who own a motorcycle or at the very least, a Vespa.
My motto is that you don't have to be strapped to a Harley to channel your inner badass, and the nighttime isn't the only right time to work this look.
A leg width no wider than 15″ flatters every figure, is eternally versatile and comes in a bevy of sumptuous hues.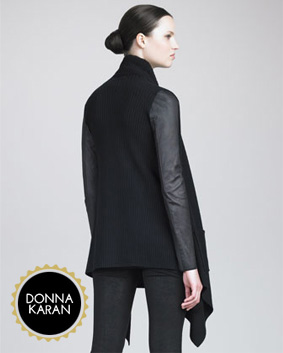 Leather-Sleeve Rib-Knit Sweater. Photo Credit: Donna Karan
Buy Now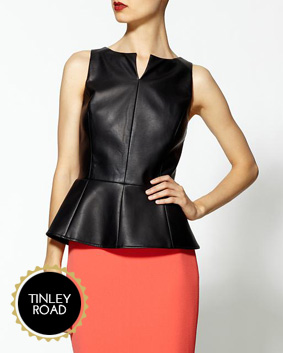 Tinley Road Vegan Leather Peplum Top. Photo Credit: Tinley Road
Buy Now
Pair slim leather cigarette pants in ink-dripped black cut above the ankle with tasseled oxford pumps and cashmere cardigan for the bar exam, and switch to a peplum top and a sleek Mary Jane heels for the bar. Without question, what makes a cigarette ankle pant such a cut above is that it provides a shameless amount of opportunities to showcase a rockin' shoe, and it can be any shoe of any height from modernized oxfords to demure kitten heels to ankle booties. When I slip into mine, I keep jewelry to a minimum of one or two structural pieces; these pants are always the star and co-star.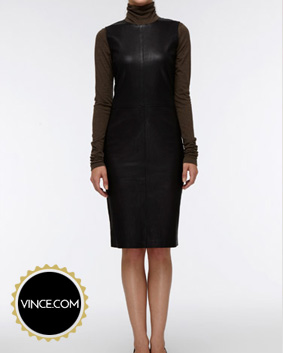 So sleek, so chic: Leather dress crafted with a touch of stretch for a streamlined, slim fit.
Photo Credit: Vince
Buy Now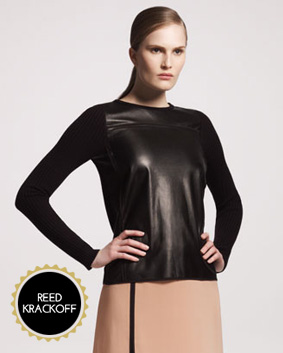 Leather-Front Sweater. Photo Credit: Reed Krackoff
Buy Now
Now if you're reading this and thinking, "Now Iman, I know you're a fashion icon and appointed syle doyenne, but c'mon leather pants?" There are a myriad of other ways to breathe a little femme fatale into your wardrobe without adding a fashion casualty to your armoire. This season, leather has been draped into a multitude of soft silhouettes and clean lines in order to create a refined twist on a timelessly tough look. An A-line leather skirt plays up a sexy waist, and a leather pencil skirt calls out hourglass curves and is bonafide head-turner. You will be wrong for all the right reasons in a simple sumptous leather sheath of a dress. Lithe leather t-shirts, tunics and peplum tops were all the rage at Fashion Week and can be worn with skirts, dark denim or straight wool trousers, and a continuation of leather sleeves and elbow patches add a touch of mystery to a trench coat or cascade cardigan.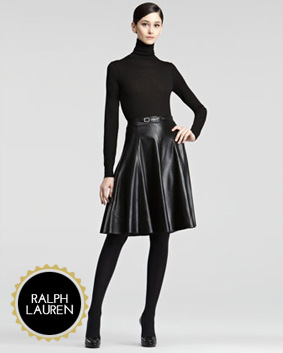 Veronica A-Line Leather Skirt. Photo Credit: Ralph Lauren
Buy Now
So who says women of a certain age can't wear leather? Not I...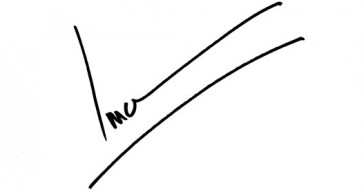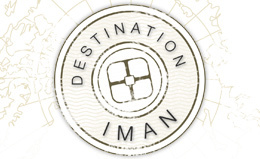 SPECIAL FROM: Destination IMAN