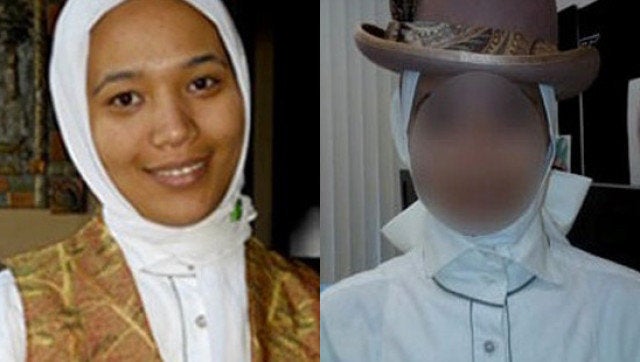 A former hostess at a Disneyland restaurant is suing Disney for not allowing her to wear her Muslim head scarf, or hijab, at work.
The suit is expected to be filed Monday in Los Angeles on behalf of Imane Boudlal, a Morocco-born U.S. citizen, the Associated Press reports.
The dispute started when Boudlal, who worked at the Storyteller Café in Disney's Grand California Hotel, realized she could wear her hijab to work after studying for her US citizenship exam. After having worked at the restaurant for two and a half years, in August 2010, she started wearing her hijab to work.
When she did, she says she was told to take it off or work "backstage" where customers wouldn't see her. In the days following, she was sent home at least seven times without pay for wearing her hijab to work, the OC Weekly reported.
Disney said that all employees, or "cast members," whether they're dressed up as a Disney character or not, wear "costumes" if they interact with customers. However, Boudlal said that her "costume" was just a uniform and that her white hijab matched it.
Boudlal's managers offered her a bow-tie bonnet covered with a hat (pictured above) as a substitute for her hijab. But Boudlal refused the substitute, saying, "The hat makes a joke of me and my religion, and draws even more attention to me. It's unacceptable. They don't want me to look Muslim," KTLA reported.
Within the same month that she first wore her hijab to work and after refusing the Disney-made head covering and four "backstage" jobs, Boudlal was suspended.
Boudlal's attorneys said she was also repeatedly harassed the entire time she worked there by her coworkers, who called her "terrorist," "camel" and "Kunta Kinte," the name of a slave in Alex Haley's novel, Roots. She reported the incidents to her managers both verbally and in writing, with no results, the attorneys told the Times.
The 2,100-member hotel union UNITE HERE Local 11, which is representing Boudlal, has had contract disputes with Disney for years and has staged strikes, fasts and walkouts, USA Today reported.
When Boudlal challenged the company over the hijab in 2010, a Disney representative said, "Unfortunately, this is yet another attempt by Local 11 to distort the facts and distract from the real issue that their members have been without a contract for two and a half years,'' the LA Weekly reported. However, Boudlal said her original request had nothing to do with the union.
This is not the first time that a Disney employee has insisted on wearing the hijab to work. In 2010, Noor Abdallah, then a 22-year-old intern from Chicago, agreed to the Disney-made bonnet covered with a hat as a compromise to her request to wear her hijab.
However, Boudlal is not willing to make that compromise.
"I don't understand why I cannot wear my white scarf that already matches my restaurant uniform, and be left to do my job," she said to the OC Weekly. "My scarf doesn't do anything to harm Disney or the guests."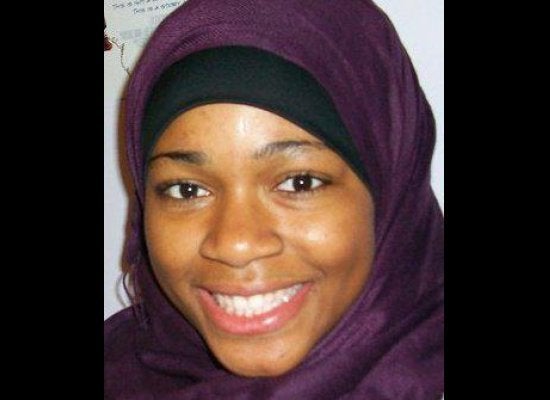 One Millions Hijabs for Shaima Alawadi