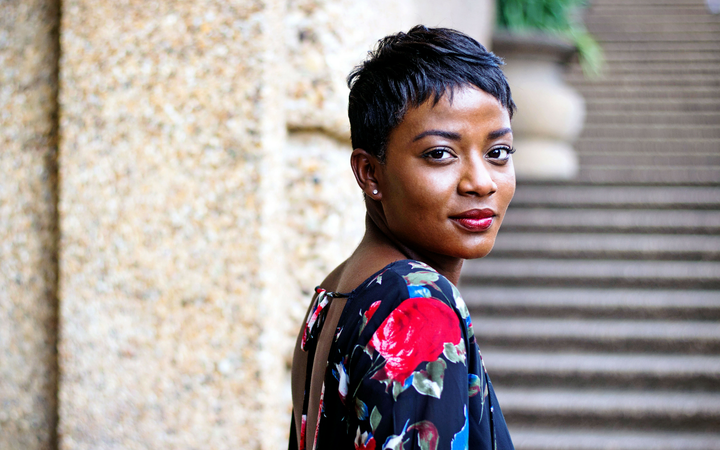 "It's not the load that breaks you down, it's the way you carry it" – Lena Horne
Born in Cleveland, Ohio, Imani Pope-Johns, the founder and public relations consultant of Influplexity, LLC, a boutique public relations firm based in Silver Spring, Maryland, is an advocate for black-owned businesses and cutting edge innovations. Pope-Johns' journey to public relations started in journalism, where she was a lifestyle contributor with J'Adore and Iconography magazines; as well as Singersroom.com. Influplexity client list spans the beauty, fashion, lifestyle, tech, non-profit, and hospitality industries.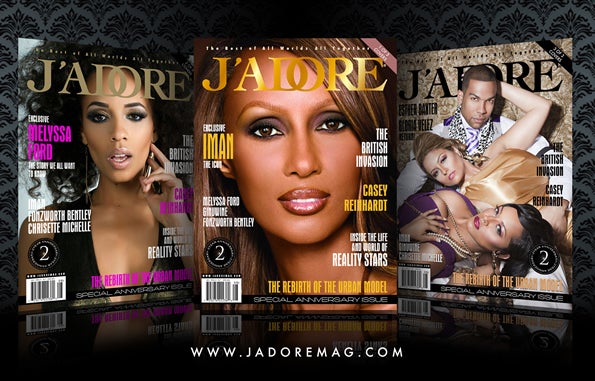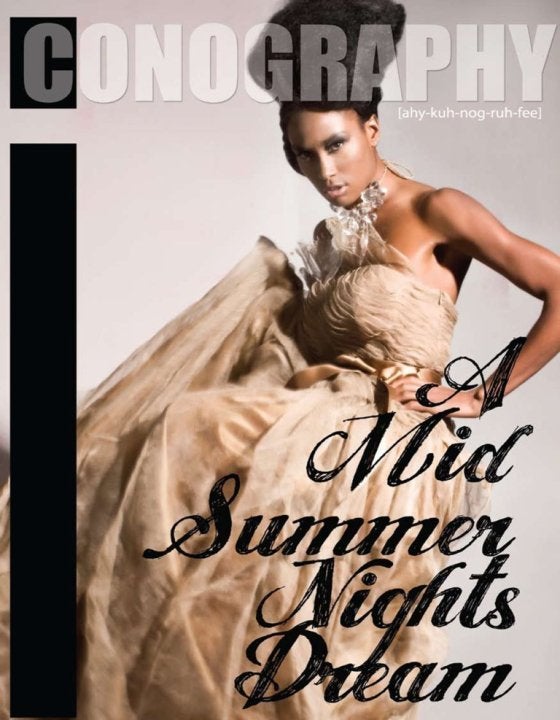 Gwendolyn Quinn: How was it growing up in Cleveland, Ohio? Tell us about that experience.
I lived in Cleveland for 11 years, and remember some great things about my childhood, and then there were some things that were not so great. I'll never forget the time my oldest brother took me to see the movie, "The Wood" starring Omar Epps, Sean Nelson, and Taye Diggs. I still think it's one of the best black movies produced. I also realized that I wanted to get involved with entertainment in some way. I would collect VIBE magazines and study writers I liked, and I started writing in my school notebooks. I kept up with that routine after I moved to Silver Spring, Maryland.
Imani Pope-Johns: How was it living in Silver Spring, Maryland (Washington, D.C. metropolitan area)?
I arrived in Maryland the day of my eleventh birthday [1999]. I learned quickly that the education standard in Maryland was higher than the Ohio school system. The African American Achievement Awards I received from elementary school in Ohio, didn't happen as often in Maryland. I learned that growing up in Silver Spring could provide access to more opportunities than Cleveland. Later, it provided a hub for me to connect with mentors in my industry, network at great events, and attend the illustrious Howard University. This molded me into the entrepreneur I am today.
GQ: When did you become interested in publicity/public relations?
IPJ: I became interested in public relations when I was a writer for J'Adore magazine; and working as an intern for Candice Nicole, a top publicist in the area. While working at J'Adore, I attended events in Washington, D.C. and New York City, which helped me build relationships with other journalists. In the winter of 2009, I interned with Candice Nicole for three months and realized that I built up the confidence to work on my own. I had a good friend who reached out to me about working with Qwanell "Que" Mosley of Day 26, and from that moment I was immersed in public relations. I had several paying and pro-bono clients that helped me learn the ropes and make a name for myself. At the time, my firm was named Modelisque PR. In 2015, I changed the name to Influplexity, LLC. For seven years, I freelanced as an independent publicist; and I'm grateful for that experience.
GQ: What do you love about publicity/public relations?
IPJ: I enjoy working with public figures and businesses that have potential but may need an extra hand to go further. I enjoy watching my clients during the brand building and discovery phase as they witness the opportunities for growth, the recognition and the referrals that they benefitted from as a result of strategic planning. I knew after awhile; I would get good at public relations, and build a firm in a city that is really about public affairs. I had to take on the challenge.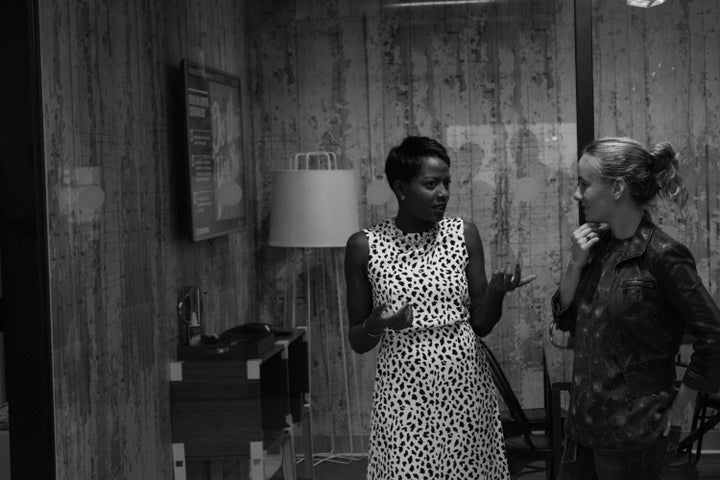 GQ: Tell me about your public relations firm, Influplexity, LLC? What services do you offer and who are some of your clients?
IPJ: I started Influplexity, LLC after I resigned as a full-time assistant salon manager for Drybar. I knew it was time to pursue public relations full-time. During my last week at Drybar, I launched my website on Squarespace. I informed my clients of my departure and secured a client with Influplexity a week later. Since I am a licensed cosmetologist; I've always wanted to work in beauty and lifestyle PR. I made sure I worked with clients in those sectors. I started with a kid's fitness social network [MECKids], a financial planner [Dominique Brown], a rollable shoe company [Sole Savers], a beauty box company, [COCOTIQUE], a fintech airfare platform [Airfordable], and a waxing studio [Waxing with Aggy].
My clients currently include Dio, an all-natural wine bar in Washington, D.C., and Zach and Zoe Sweet Bee Farm, a black family of beekeepers in New Jersey. Earlier this year in May, I earned my master's degree from the University of Maryland, where I studied marketing and brand management.
GQ: What was your first publicity, public relations, or communications position or project?
IPJ: My first memorable project was with Qwanell "Que" Mosley of the boy band, Day 26. I started with him after he left the group and my job was to keep him relevant in the media. I was new as an independent publicist [2010], and while it was one of the best gigs I had, surprisingly it was great to move on to other projects. It gave me a chance to work with celebrities, and it taught me how to form decisions around what was best for the client. I also learned that I didn't want to do music publicity after working with a few independent artists. The music business is a tricky industry. However, I recently did some media relations work with Stephen Marcellus, who recently sang on NBC's "The Voice."
While attending Howard University during my sophomore year, I was granted an internship in Singapore, Asia. It was an all-expense paid trip, which included housing and a weekly stipend. I landed a few online news articles on the front page of Howard University's website. People were amazed that I was able to get an internship abroad that paid. What made it cool was that it was with MyCube, a social network platform founded by a group of Internet creators from companies such as PayPal, but it later shutdown. After returning to Washington, D.C. in July 2011, I interned for the U.S. Department of the Interior in the new media department and became the PR coordinator for Heed magazine in New York City.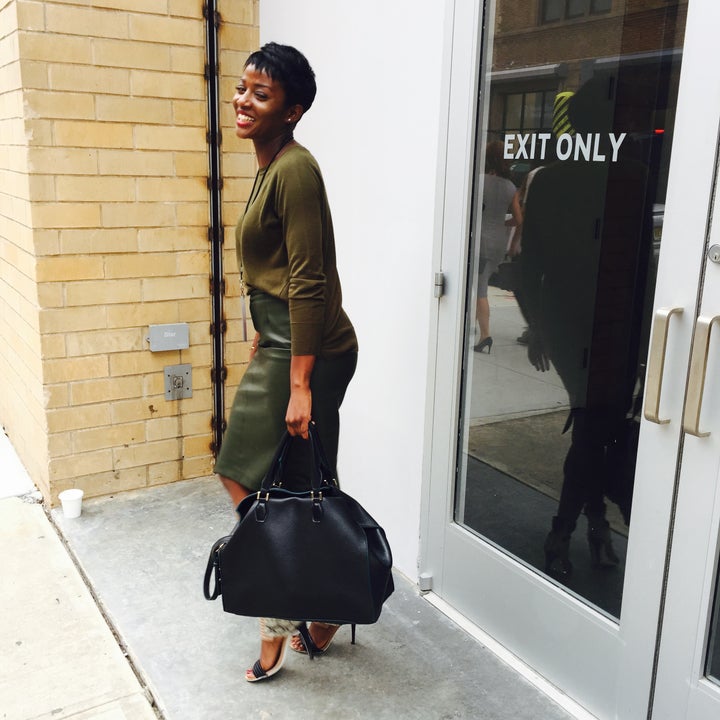 GQ: As a journalist with J'Adore magazine, what type of stories did you write?
IPJ: I wrote about lifestyle, fashion, and music. Some of my favorite interviews were J*DaVey, Erykah Badu, Claudia Lopez, Demetria Lucas, and several of my New York Fashion Week shows including black fashion designer Tracy Reese.
GQ: Tell me about your volunteerism and community work?
IPJ: When I was at Howard University, I would volunteer as a Troop Leader with the Girl Scouts of America, and I was on the Ending Violence Against Women at Howard University task force. Recently, I've been invited to host leadership and social media workshops for young girls through the Girl Scouts of America Leadership Conference in the DMV area [Washington, D.C., Maryland, and Virginia]. I'm also an advocate against domestic violence and have been working on ways to stay involved with informing women of solutions. Another thing that's close to my heart is Alzheimer's; my maternal grandmother passed away from it. I donated and walked with other people who has been affected by this disease.
GQ: Where do you see yourself in the next five years?
IPJ: I hope to be debt free of my student loans. I'm working on building passive income, stabilizing my business and making it a top agency in the Washington, D.C. metropolitan area.
GQ: What do you like to do in your spare time?
IPJ: When I'm not working on my clients, I enjoy running through my neighborhood, meditation, reading and traveling. Next year, I plan to travel more and reconnect with old friends. I am constantly working on my inner being; sometimes you can get so caught up that you forget to enjoy life.
GQ: What was the most important and profound lessons you learned from your parents?
IPJ: My mother always taught me to have my own money, property, and investments. I'm dating seriously now, and even when marriage comes up, I still know that I will always have to work to create generational wealth. I admire my mother and father, as they have shown me that stability and peace of mind is key and very valuable.
GQ: Who are your mentor(s) and what are some of the most valuable lessons you have learned from them?
IPJ: My mentors are phenomenal women in the communications field. I appreciate the advice I've received from award-winning news anchor Jan Jeffcoat [WUSA-TV] on making decisions for myself and my career, but to stay open and take new steps towards my goals. Jan was also a former client at Drybar and convinced me to be a manager there. I got that gig, which helped me move forward financially. I also admire many of the phenomenal women that have molded my life including my mother, U.S. Representative Maxine Waters, Angela Rye, and Erykah Badu. Finding a mentor is tricky because the best ones are super busy, but social media helps me to stay connect with them and get inspired.
GQ: What is the best advice (professional or personal), you have received and from who?
IPJ: I'll never forget what Taniesh Leslie [former boss at J'Adore magazine] said, "A setback is just a setup for a comeback."
GQ: What keeps you spiritually centered and grounded?
IPJ: I started reading about Buddism a few years ago, and over time I grew into centering myself through jazz music, running, veganism, self-love and getting excited when my friends and family members win. If you can't get excited for someone else's win, you aren't living right. Make sure to feed your mind and body with positivity.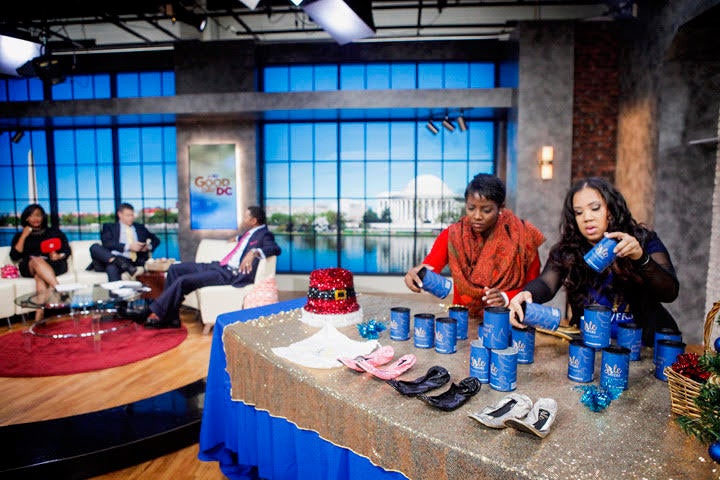 IPJ: I think what inspires me the most is that I'm doing something my ancestors dreamt of for [black] people. I'm able to provide an option for new graduates to get their hands dirty and gain some experience at my agency. Initially, I didn't have the desire to stay in Washington, D.C., and freelancing early in my career molded me in a way that is like an acquired taste. I love to mentor young girls and young women, and that's fulfilling for me to hear that they have achieved a goal with my guidance. I worked with seven mentees and former interns, and because of the opportunity I provided, each one is employed as an intern or have secured a job. I didn't have that immediately out of college.
GQ: What are some of your pop culture's must haves (music, film, television)
IPJ: I live for indie music; thanks to the podcast "Soulection." I believe that everyone should read Jasmine Guy's "A Revolutionary: Afeni Shakur" and Toni Morrison's "SULA." Also, I have come to enjoy vintage black films and documentaries about famous black jazz singers. I enjoy "Black-ish," "24," and I find it crazy if someone hasn't at least watched the first two seasons of "Scandal." When I met Judy Smith, I knew I was going down the right path of public relations. She is amazing.
GQ: What is your dream project?
IPJ: My dream project or client will always be the next inspirational and industry disrupting small business. I lucked out working with Airfordable, which was developed by Ama Marfo. I created a PR campaign that integrated social media content development, and advertising and partnerships. In the first few months, I made sure that I tapped into each industry they would be a good fit; tech, finance, travel, black-focused media, and local businesses. We decided on verbiage that resonated with millennials. From there, Airfordable had a great interview hit with Conde Nast Traveler, and it snowballed from there. At one point, the goal for the company was to sign up. The campaign was so successful, we had exceeded our goal and hit more than one million miles in travel with their users. I remember telling the CEO to get prepared for a photo shoot because right before the interviews started, she didn't have any professional photographs. We had a photo shoot with the help of a Howard University alumni, and the photos are everywhere now. The campaign that I implemented went further than my client expected and anticipated. I wish I had submitted that campaign for an award nomination, but what I've learned in running a business is that you also need to set aside monies for award submissions. The specific award I wanted to enter was four hundred and seventy-five dollars per entry.
In the future, I would love to have a client like Kerry Washington or Taraji P. Henson and continue to add innovative small businesses to my firm. Also, small businesses need major support right now, and I want to see them thrive and make it in their communities.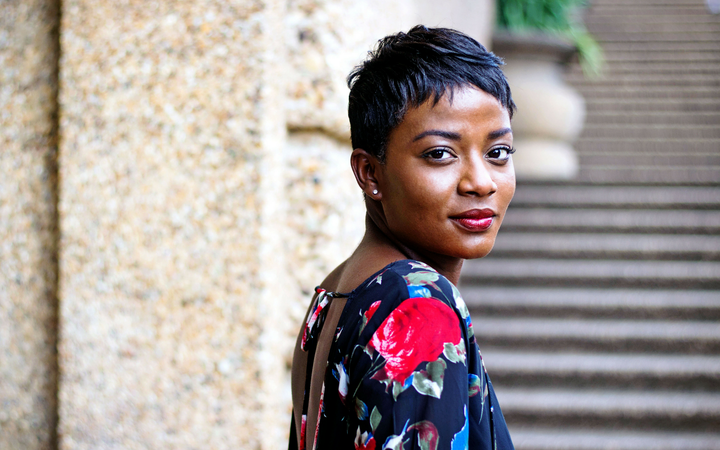 IPJ: The next thing for me would be to secure a few long-term clients, and continue working in public affairs with RP3 Agency. I've been riding the fence on full-time employment versus contractor's work, whichever one happens in 2018, I'm ready for it. I'm looking forward to building my stock and land portfolio as well.
GQ: What would you like people to know about you?
IPJ: I want everyone to know that I'm always rooting for you, whether you know me or not. I've talked with business owners that didn't have the budget for services, and although nothing is free, some light guidance can turn a potential client into a paying client. I also want people to know that although we all experience life changes, it's not worth it to get upset.
I always wanted to live in New York City before I went there, and then I went and fell in love. I interviewed for jobs in New York City three times a month. I couldn't land an internship there like some of my friends. I was slightly upset and figured that if I'm in Maryland more than a year after college, I needed to make it work. I did, and later down the line, I fell in love, and then I realized that I wanted to make new long-term decisions and goals for my life and career. I'll go where the wind blows because I'm able and willing to make an impact on someone's life. It's all about thriving gracefully through your struggles and always being prepared after you received your wins.
Gwendolyn Quinn is an award-winning media strategist and consultant with a career spanning more than 25 years. She is a contributor with NBCNews.com/NBCBLK.com, BlackEnterprise.com, HuffPost, and EURWEB.com, among others. Quinn is also a contributor to Souls Revealed and Handle Your Entertainment Business.
Antonice Jackson is the President of the National Black Public Relations Society's Washington, D.C. Chapter. She partnered with Gwendolyn Quinn to produce "The Top African American PR Millennials for 2017" series. Jackson is also a contributor with AllHipHop.com.
Support HuffPost
The Stakes Have Never Been Higher
Related
Popular in the Community