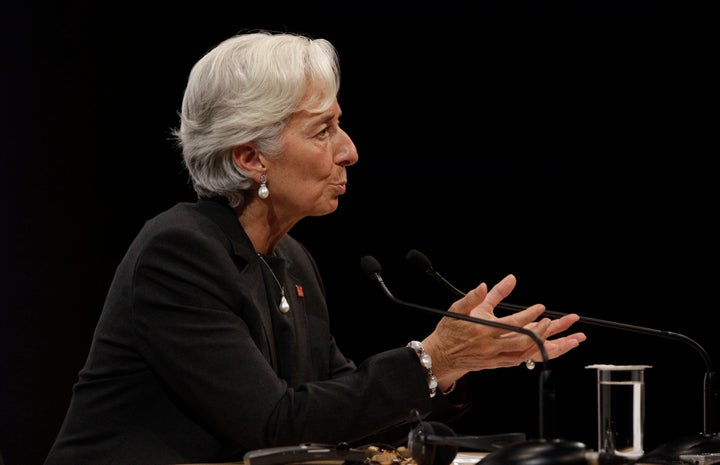 The problem of runaway national debt is real. But cutting government spending too quickly will do more harm than good, according to a new paper from the International Monetary Fund.
Debate has raged in Washington this summer over the best way to address the problem of the federal deficit. Conservatives argue that government spending needs to be reduced as soon as possible, while the Obama administration has maintained that spending is necessary to ensure economic growth.
President Obama's jobs plan, which he sent to Congress for consideration on Monday, calls for a number of spending programs on infrastructure, schools and neighborhood improvements.
The IMF report acknowledges that for many countries in the West, "there is an unmistakable need to restore fiscal sustainability" by bringing down national debts. But it cautions that when governments raise taxes and cut spending, such measures are usually associated with a drop in incomes and household spending, and a rise in unemployment.
The effect on unemployment appears to be especially dire: Austerity measures are generally followed by a jump in long-term unemployment that remains pronounced even five years after the fact.
Long-term unemployment is currently a pressing problem in the U.S., with some two million of the country's 14 million jobless having been out of work for 99 weeks or more. Job-searchers who have been unemployed for six months or longer tend to get passed over in favor of applicants who have only been out of work a short time.
The IMF's findings in F&D echo the warnings of many other prominent anti-austerity voices -- including Federal Reserve Chairman Ben Bernanke, who said in a speech last week that cutting back on government spending "could add to the headwinds facing economic growth and hiring," and left-leaning New York Times columnist Paul Krugman, who has argued often that cutting government spending during times of high unemployment will only make things worse.
The F&D report does note that countries with high deficits should take steps to reduce their debt -- but that those policies should be engineered so as to take place in the medium to long term, "when the recovery is more robust," thus avoiding an immediate shock to the labor market.
Related
Popular in the Community