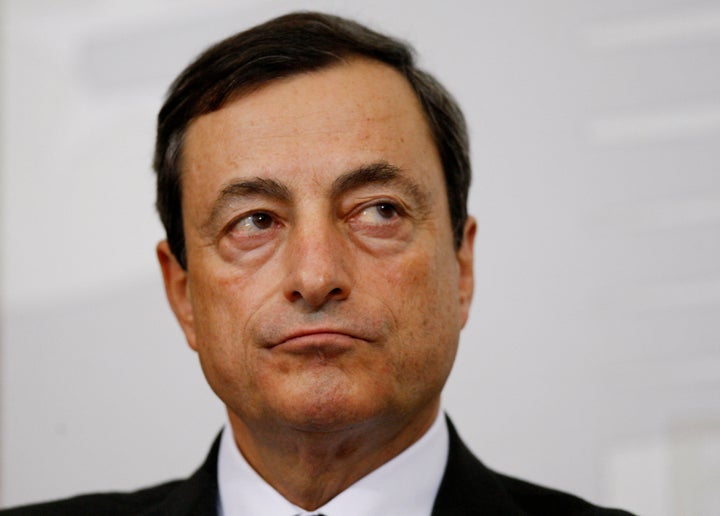 LONDON (Huw Jones) - Filling a trio of top regulatory jobs will be crucial for maintaining momentum in global reforms with the chances of emerging market candidates boosted if a European bags the IMF, regulatory sources and analysts said.
"It's not often so many things come up at the same time," a source familiar with the situation said.
The posts are opening up because Mario Draghi is expected to replace Jean-Claude Trichet as president of the European Central Bank this autumn, and Nout Wellink is stepping down as governor of the Dutch Central Bank.
Draghi chairs the Financial Stability Board (FSB) which has been tasked by the Group of 20 (G20) leading economies to globally coordinate the reform of financial regulation.
Few believe he can continue in this role and be ECB president.
Wellink has been chairing the Basel Committee on Banking Supervision which authored the Basel III bank capital and liquidity rules that take effect from 2013.
Trichet, meanwhile, chairs the Basel Committee's oversight body, the Group of Governors and Heads of Supervision (GHOS). Both the Basel Committee and its oversight body have been headed by serving central bankers.
Draghi has won plaudits for driving through a tough agenda of reforms in a short space of time while Wellink and Trichet were also key in getting a global deal on Basel III.
A spokeswoman for the Bank for International Settlements, where the Basel Committee is based, said the process of replacing Wellink has begun and is being led by Trichet.
As in the past, all three jobs are set to be filled through backroom deals -- but more is at stake this time round.
Richard Reid, head of research at the International Center for Financial Regulation, said the changes were coming as grand regulatory plans are being implemented, a phase when supervisors become vulnerable to "regulatory capture" by the banks.
"It's very important that you have people who are able to understand the industry but also stand up to it," Reid said.
The FSB and Basel face the challenge of keeping up pressure over six years to implement Basel III and resolve key issues such as how much extra capital the biggest banks must hold.
"It's a critical time. There are basic tensions between on the one side wanting a universal level playing field and the other side wanting macro prudential tools to be varied over time and as between market participants," said David Green, a former Bank of England official and regulatory expert.
Names of potential candidates being whispered include Adair Turner, chairman of the UK Financial Services Authority. Another is Philipp Hildebrand, chairman of the Swiss National Bank. Germany may want a post after ceding the ECB to Draghi.
The selection will also be shaped by who gets the top job at the International Monetary Fund to replace Dominique Strauss-Kahn who has stepped down to fight a sexual assault charge.
French Finance Minister Christine Lagarde looks in pole position to continue the long line of European IMF bosses, strengthening the hand of developing countries when it comes to filling the three regulatory jobs opening up.
"Emerging markets interested? Absolutely. I am certain people are looking after their own self interest in all circumstances," a regulatory source added.
Reid said turning the G20 into the world's main economic forum won't be enough to satisfy big emerging economies like India, China and Brazil.
Singapore's Finance Minister Tharman Shanmugaratnam is one non-western name doing the rounds.
It could also hinge on whether the jobs are restructured, such as the FSB chair becoming full time, or the acceptance of a non-central banker to head the Basel Committee.
(Reporting by Huw Jones; Editing by Ruth Pitchford)
REAL LIFE. REAL NEWS. REAL VOICES.
Help us tell more of the stories that matter from voices that too often remain unheard.