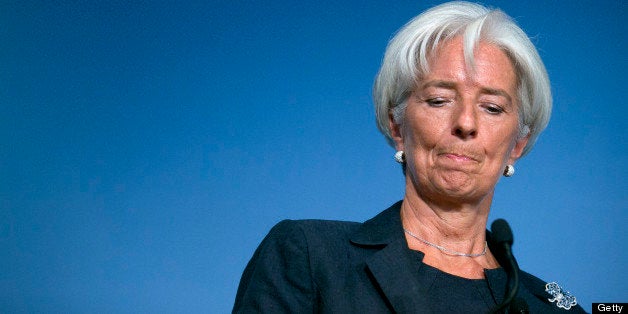 As much as half of U.S. economic growth this year has been slashed due to tax increases and indiscriminate federal spending cuts known as sequestration, according to a sobering new forecast by the International Monetary Fund, which urged lawmakers to repeal the cuts.
Risks to U.S. growth are "modestly tilted to the downside," the IMF said in its annual report on the nation's economy, as a reduction of $85 billion in government expenditures this year due to sequestration has dampened demand and investment, just as tax hikes have taken a big bite out of U.S. paychecks and reduced household spending.
The meager recovery in turn may delay a rebound in the U.S. labor market and reduce long-term growth, as unemployed workers lose skills and become so discouraged they stop looking for work. About one in seven American workers can't find full-time jobs, according to the Labor Department.
"The sequester cuts not only reduced growth in the short term, but they also hurt the most vulnerable and they produce very undesirable effects in that regard," Lagarde said.
The Obama administration and some in Congress have been trying to replace sequestration, $1.2 trillion in spending cuts over the next decade, with something more targeted and gradual. The IMF seemed to endorse that approach.
"[T]he indiscriminate reductions in education, science, and infrastructure spending could also reduce medium-term potential growth," the IMF warned. Instead, it called for policies such as increased job training programs and closer ties between community colleges and employers.
But the sudden reduction in the U.S. government's annual budget deficit appears to have pleased many Washington policymakers, who over the past few years have seemed to embrace austerity policies in favor of initiatives to jumpstart growth and increase job creation.
The Congressional Budget Office said in May that the U.S. budget deficit is forecast to fall this year to $642 billion, down from $1.1 trillion in 2012. The rapid decline surprised officials, especially as the CBO forecast nearly a $850 billion deficit for 2013 in February.
The IMF said that deficit reduction this year has been "excessively rapid and ill-designed."
"A slower pace of deficit reduction would help the recovery," the IMF said, particularly considering that the Federal Reserve's aggressive efforts to jumpstart growth by reducing borrowing costs "has limited room to support it further."
The Fund appeared to endorse the White House's budget proposal, which calls for reductions in long-term entitlement spending and more tax revenues. It said that healthcare costs and government pension schemes such as Social Security are due to increase the federal government's expenditures in future years, so measures are needed now to tame the expected rise in spending.
Separately, the IMF warned that the Fed's extraordinary efforts may lead to excessive risk-taking by financial institutions and investors, who have been starved for high-yielding investments as interest rates have hovered near record lows for nearly five years. The Fed and other policymakers are already aware of this risk, and say they have increased their surveillance of the financial system to guard against destabilizing risk-taking.
Lagarde also said that as government fiscal policy hampers growth, "the private sector is leading." Home prices have been rising, construction is up, households have been repairing their balance sheets and corporate profitability is near record highs.
The IMF said the U.S. government should further support the housing market, despite recent improvements, by stimulating increased home mortgage refinancings.
It suggested that a government refinance initiative, known as the Home Affordable Refinance Program, be extended to non-government backed loans. The Obama administration has been pushing a similar proposal, though it has languished in Congress.
Related
Before You Go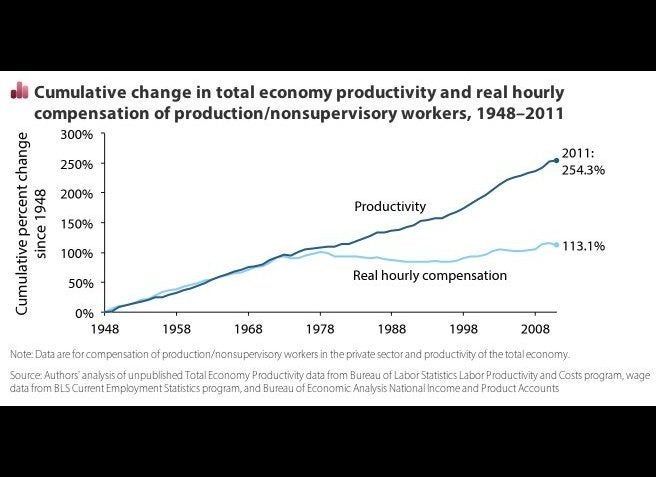 10 Ways The U.S. Is Getting Worse For Most Americans
Popular in the Community