We call it a good day when we learn about one new female artist toying with art and gender in radical new ways. Thanks to Judith Charles Gallery's exhibition "Immediate Female," we're ogling the nuanced and gutsy works of no less than 10. The lady-centric exhibition thrives off the energy of this particular moment of feminist momentum that will never be the same again. The artists on view, varying in medium, style and perspective (though all are based in New York), tackle the challenge of making art as a woman today with a diverse array of techniques and flavors.
Dana Sherwood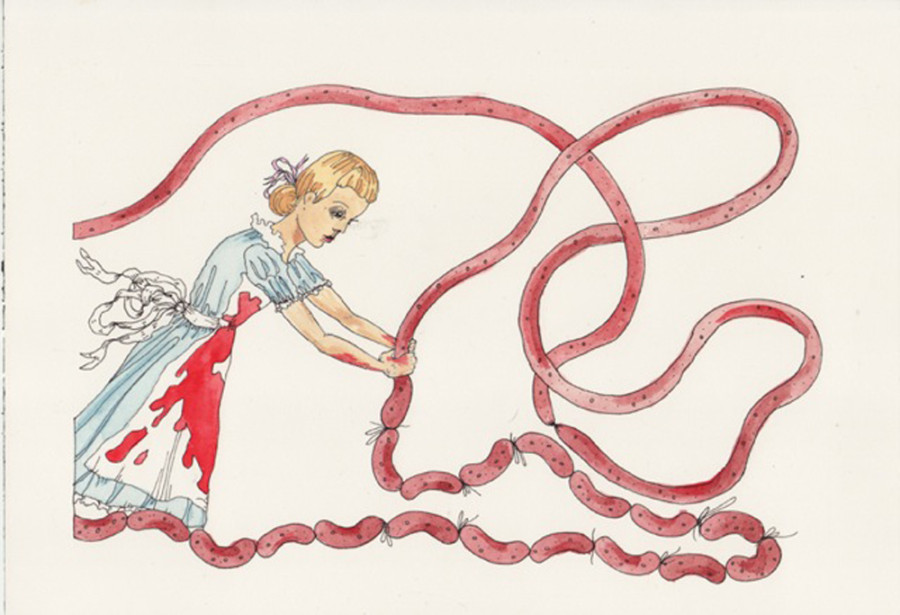 Making Sausage, 2014, Ink and watercolor on paper, 7 x 10 in
Dana Sherwood's ink and watercolored "Making Sausage" resembles a 1950s greeting card gone haywire. A domestic Cinderella type dutifully ties her sausage casings into place, though the unwieldy intestines and splattered blood seem more like the stuff of a horror movie still than a Good Housekeeping illustration. Genesis Belanger's mixed media sculpture "There Is No Queen In This Hive" features long, lean fingers stacked and cinched like a bunch of bananas. The cluster hangs from a wired cage, reminiscent of a surrealist cosmetics display and perhaps a torture chamber.
Heidi Hahn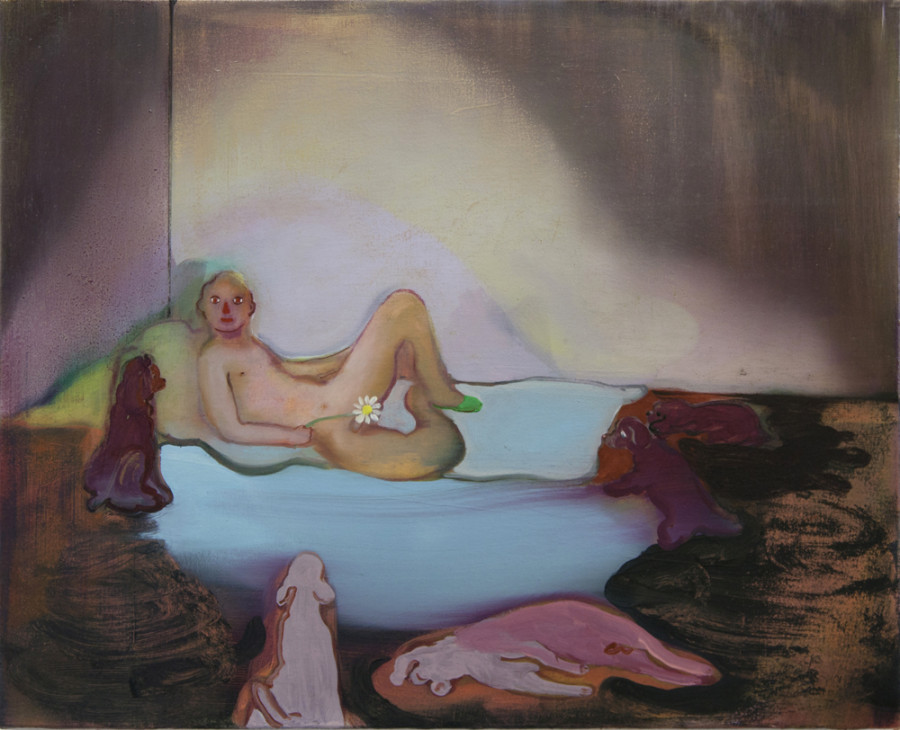 The Name I Call Myself Belongs to You, 2014, Oil on Canvas, 16 x 20 in
Heidi Hahn's "The Name I Call Myself Belongs to You," toys with the history of modernist painting, specifically of the female nude or odalisque, capturing an asexual, hairless figure staring boldly at the viewer. Her body appears like a blank canvas, a living space for the viewer to project his or her fantasy, whatever it may be. And Amanda Pohan traps and bottles body sprays labeled as "Orgasmic Exhalations," made from time, breath, rosemary and myrrh.
Enough of our descriptions. Check out a preview of the stunning exhibition, which runs from January 25 until March 8 at Judith Charles Gallery, below.
Amanda Pohan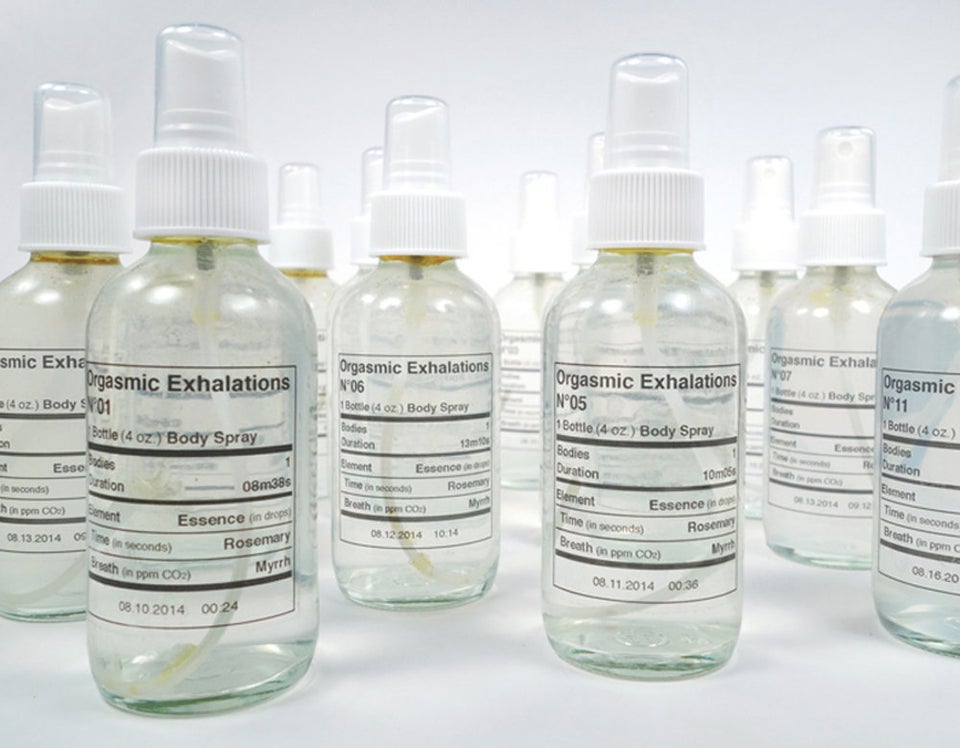 Genesis Belanger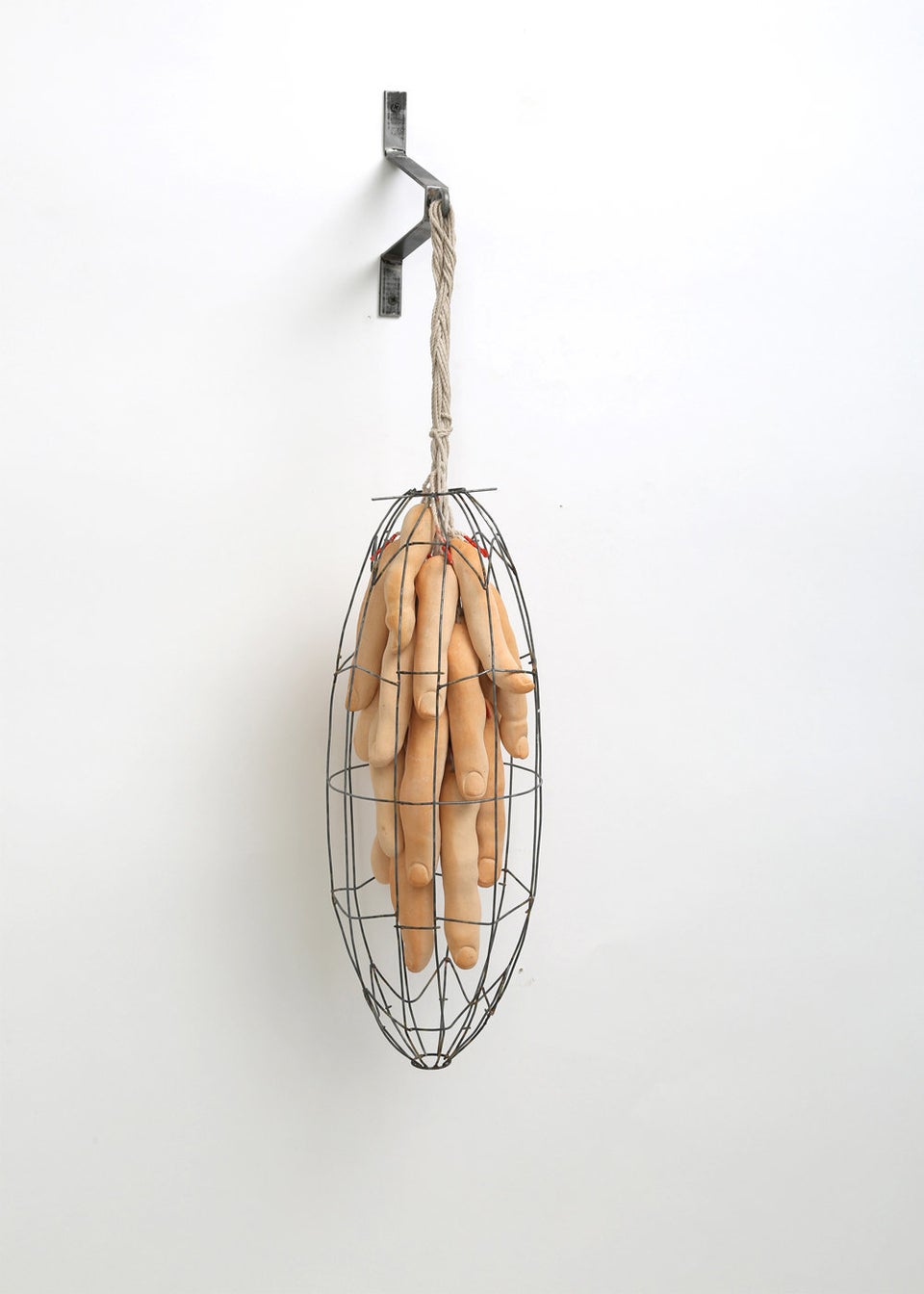 Irina Arnaut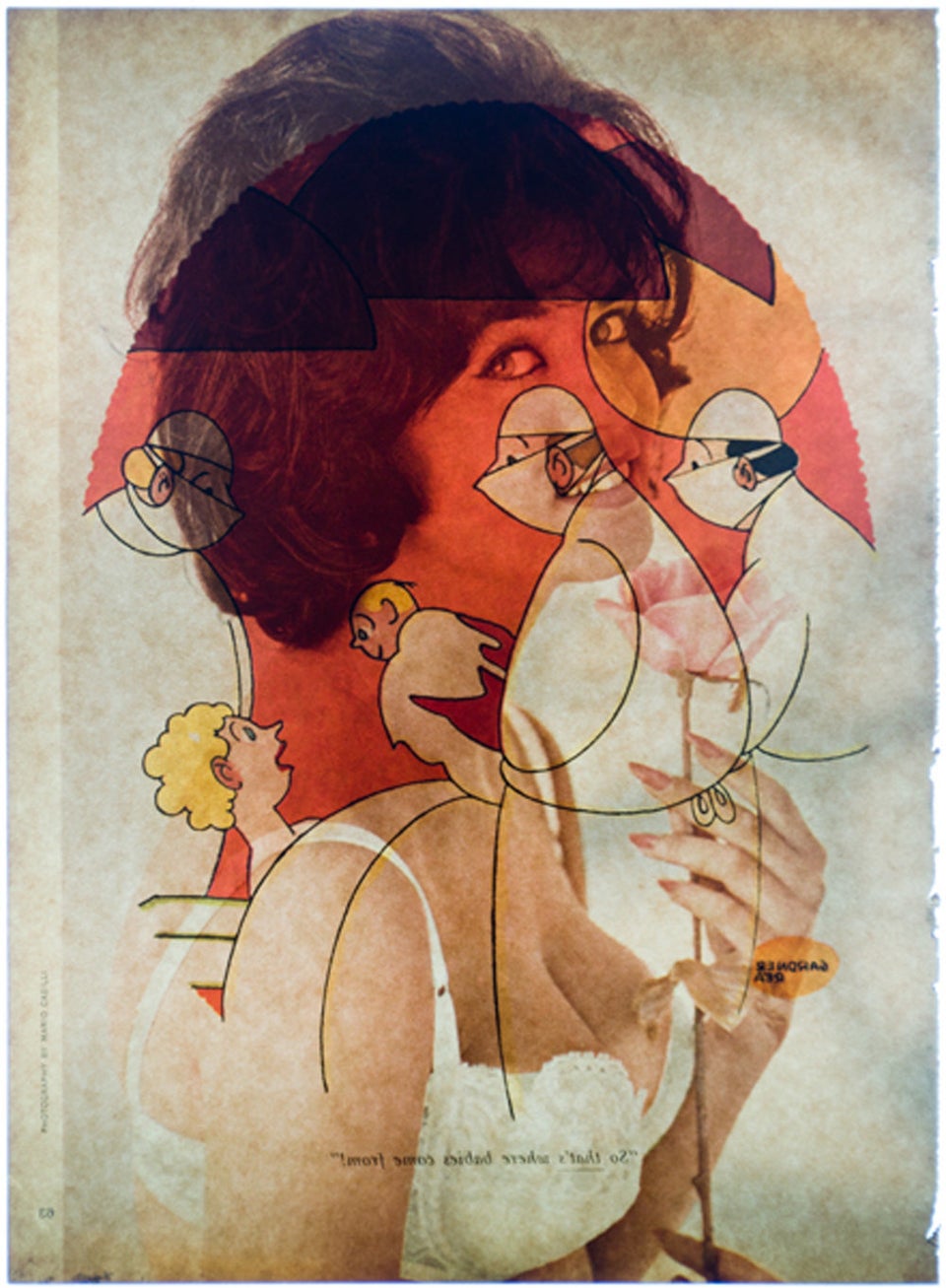 Irini Miga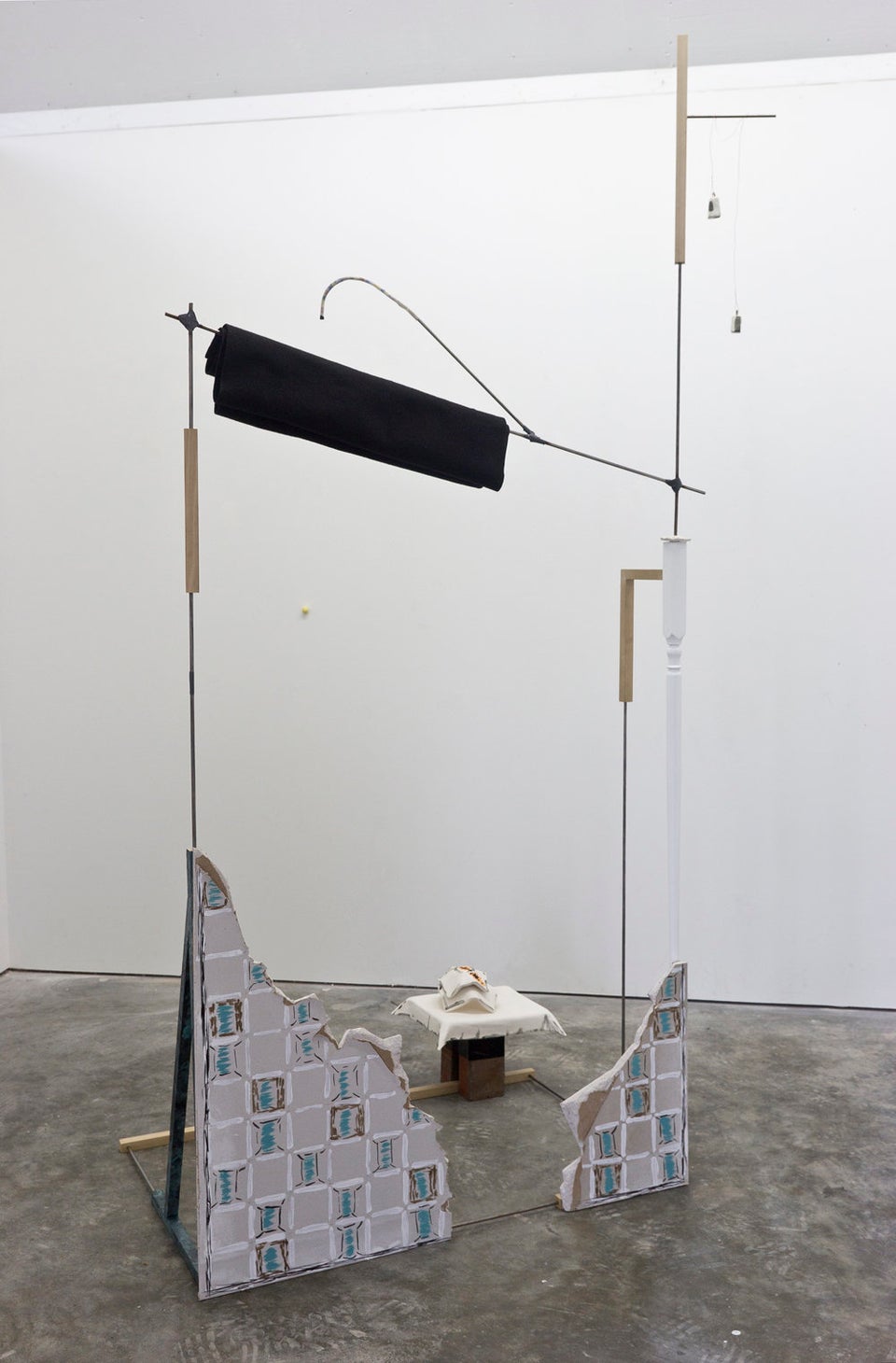 Itziar Barrio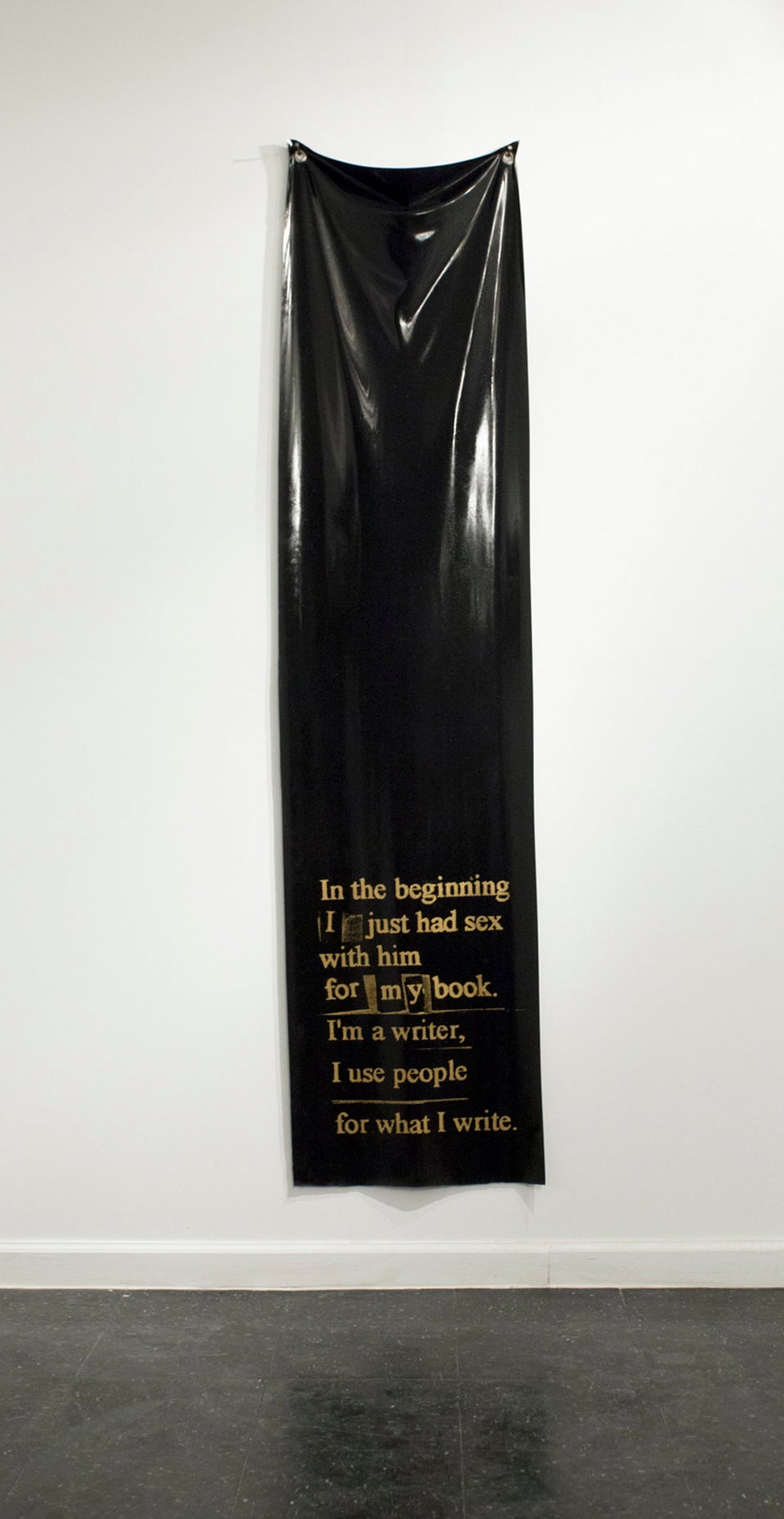 Katya Grokhovsky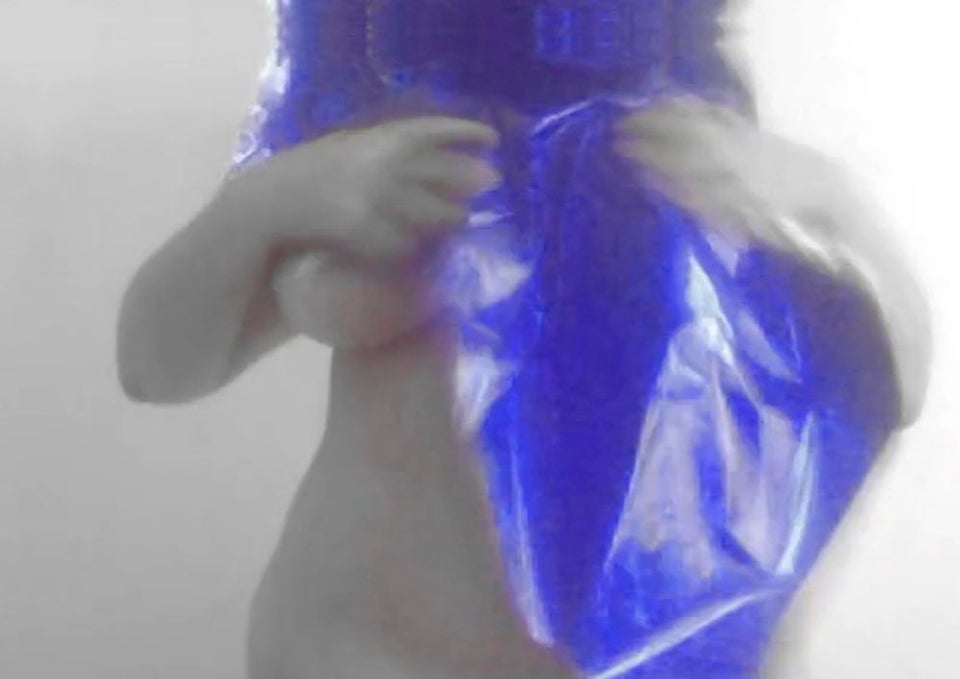 Nikki Maloof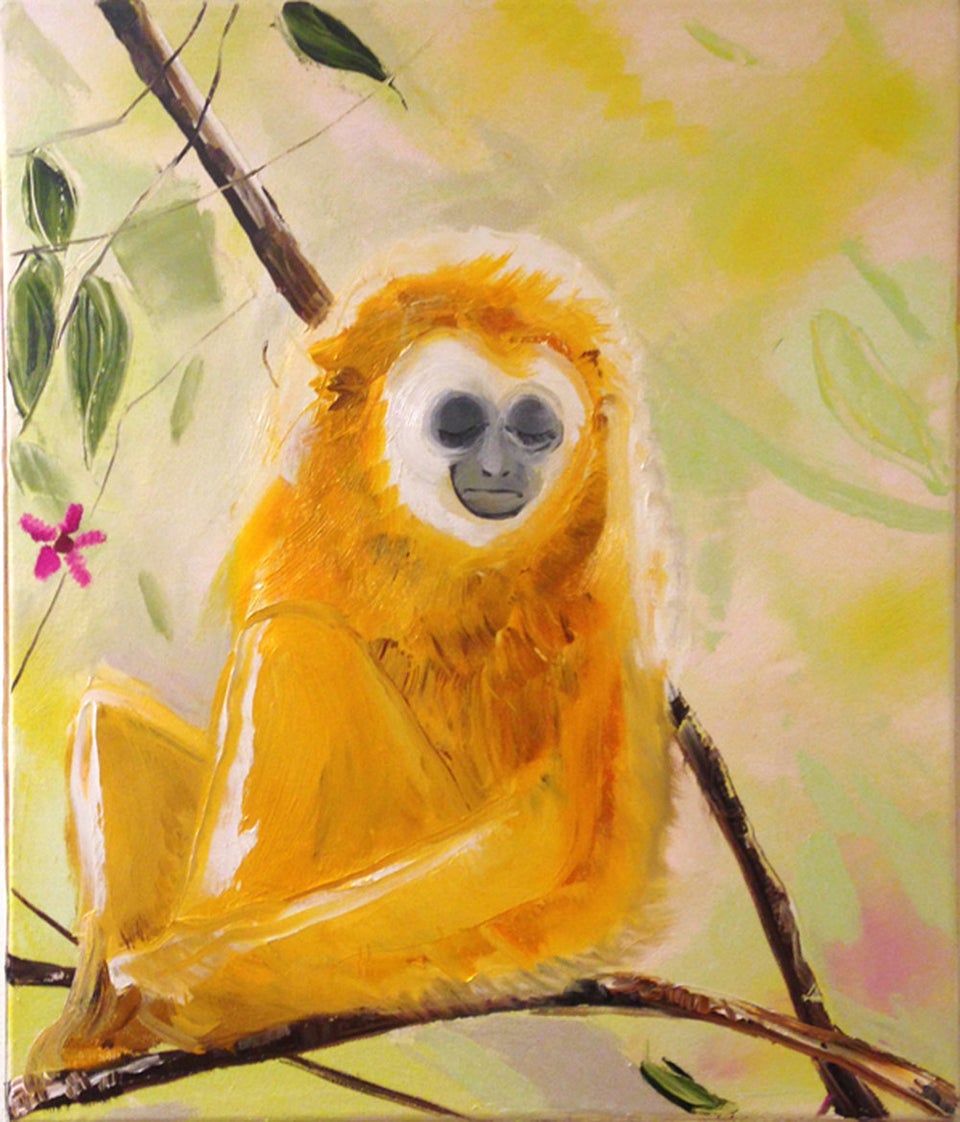 Justine Hill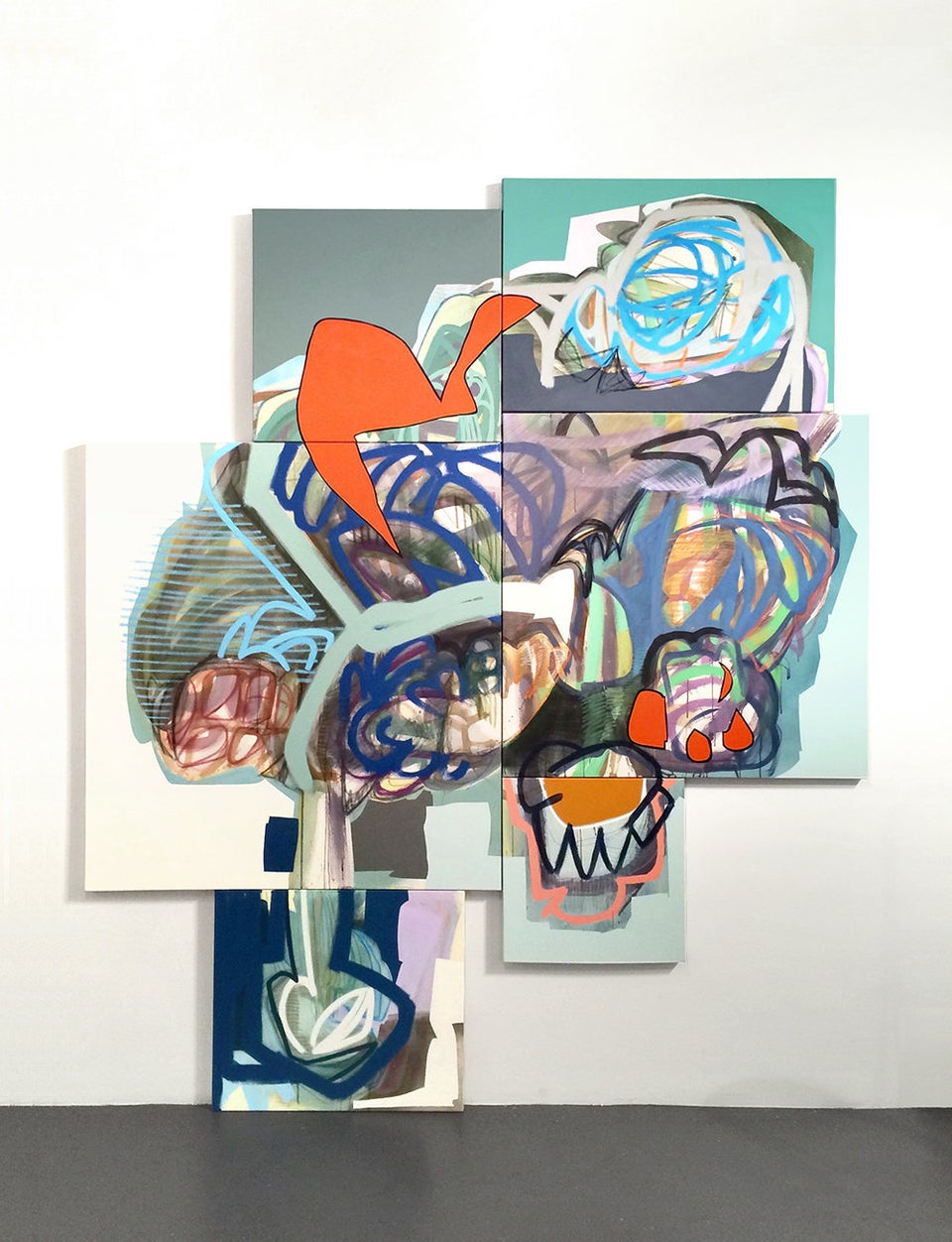 Related
Before You Go
Alexia Webster presents compelling portraits of women taken in street studios in the Democratic Republic of Congo, South Africa and Madagascar.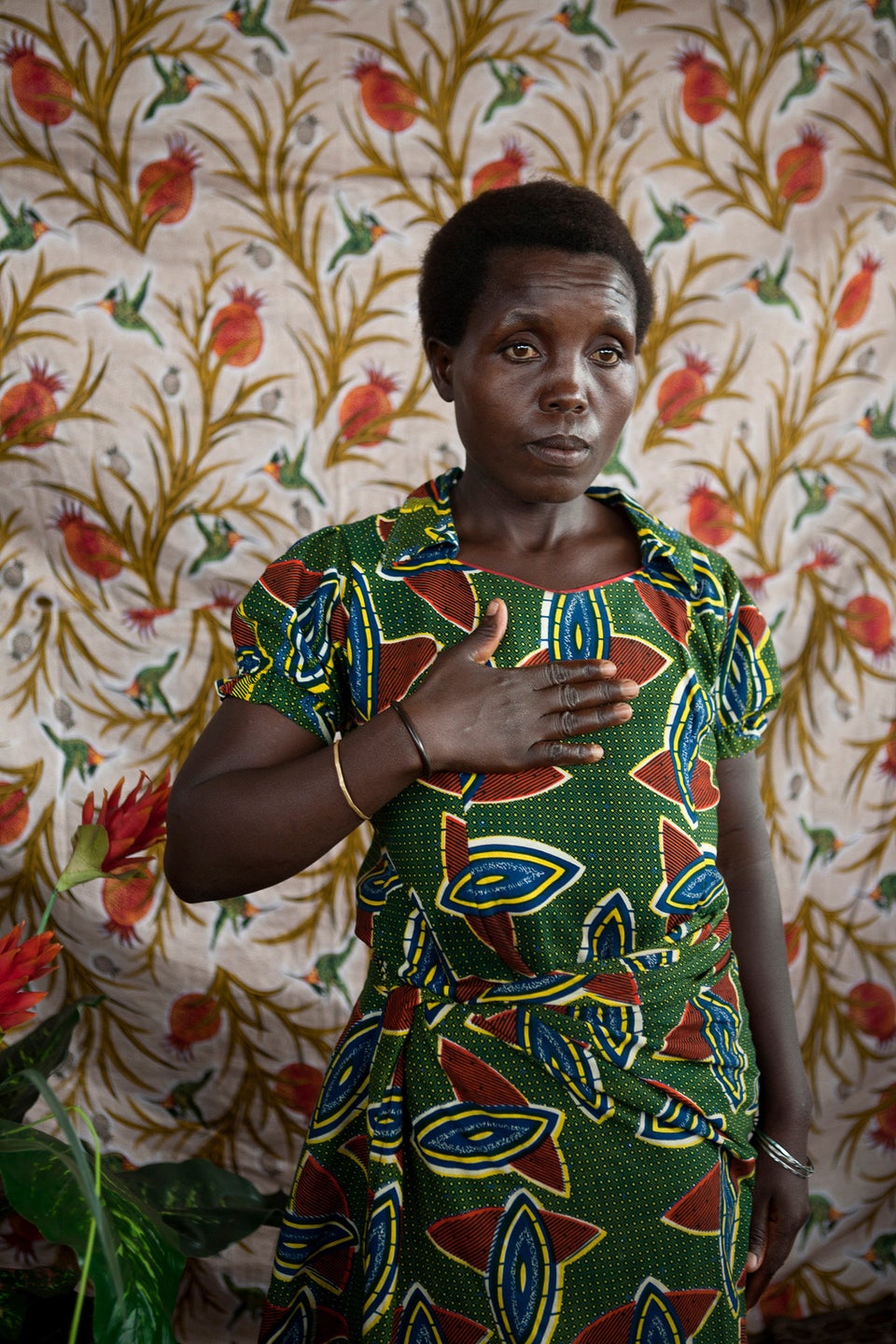 Annie Ling takes a painterly approach to sex trafficking in Moldova and Romania while addressing issues of memory.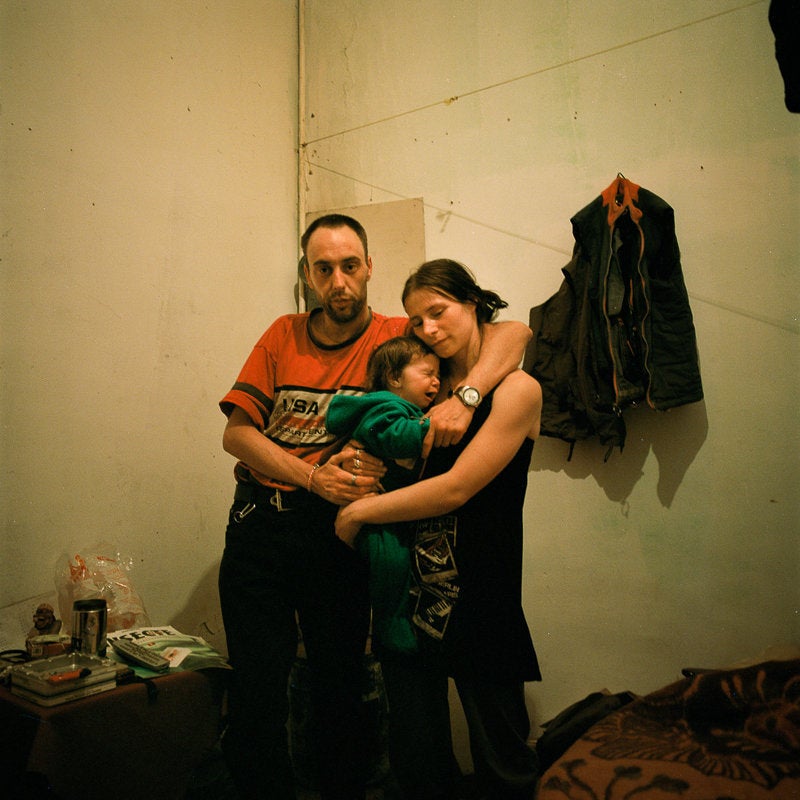 Giulia Bianchi's coverage of women who have been ordained as priests but are not recognized by the church takes us into their work with the marginalized of all faiths.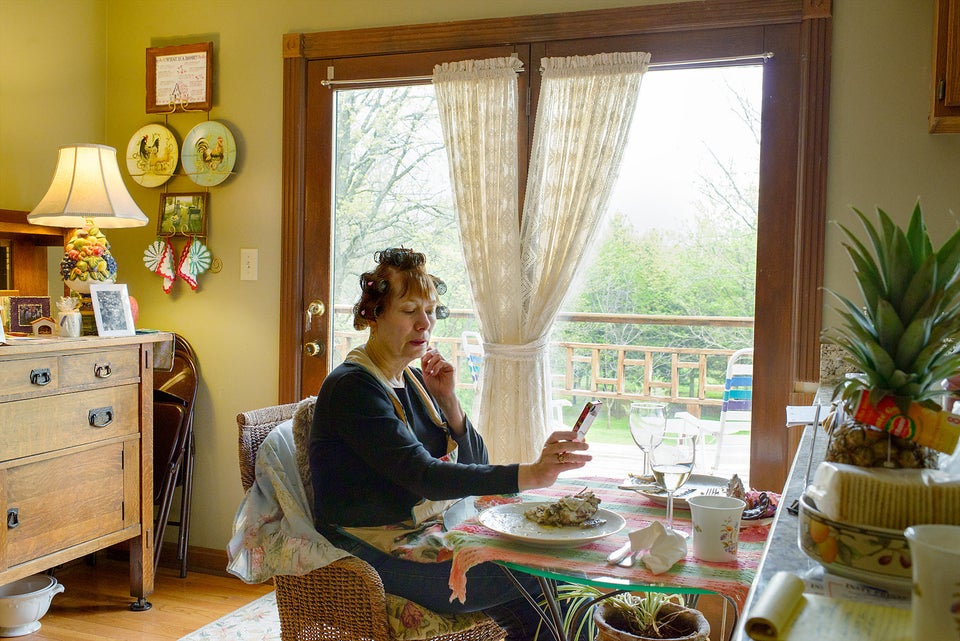 Ilana Panich-Linsman's photographs of child beauty contests contextualize a $5 billion industry.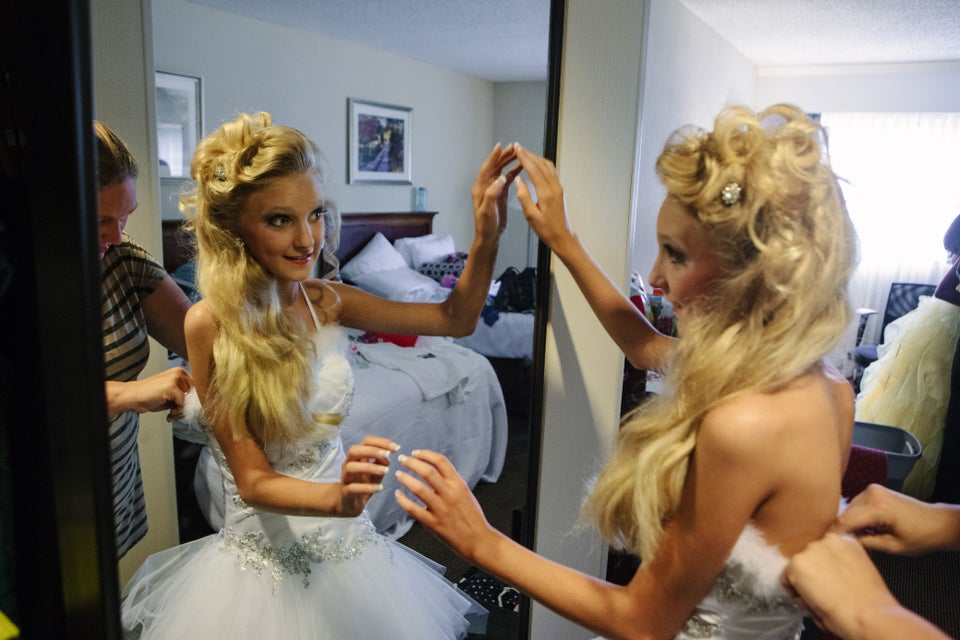 Julie Nyman speaks about her inner life as she puts herself under a microscope for all to see.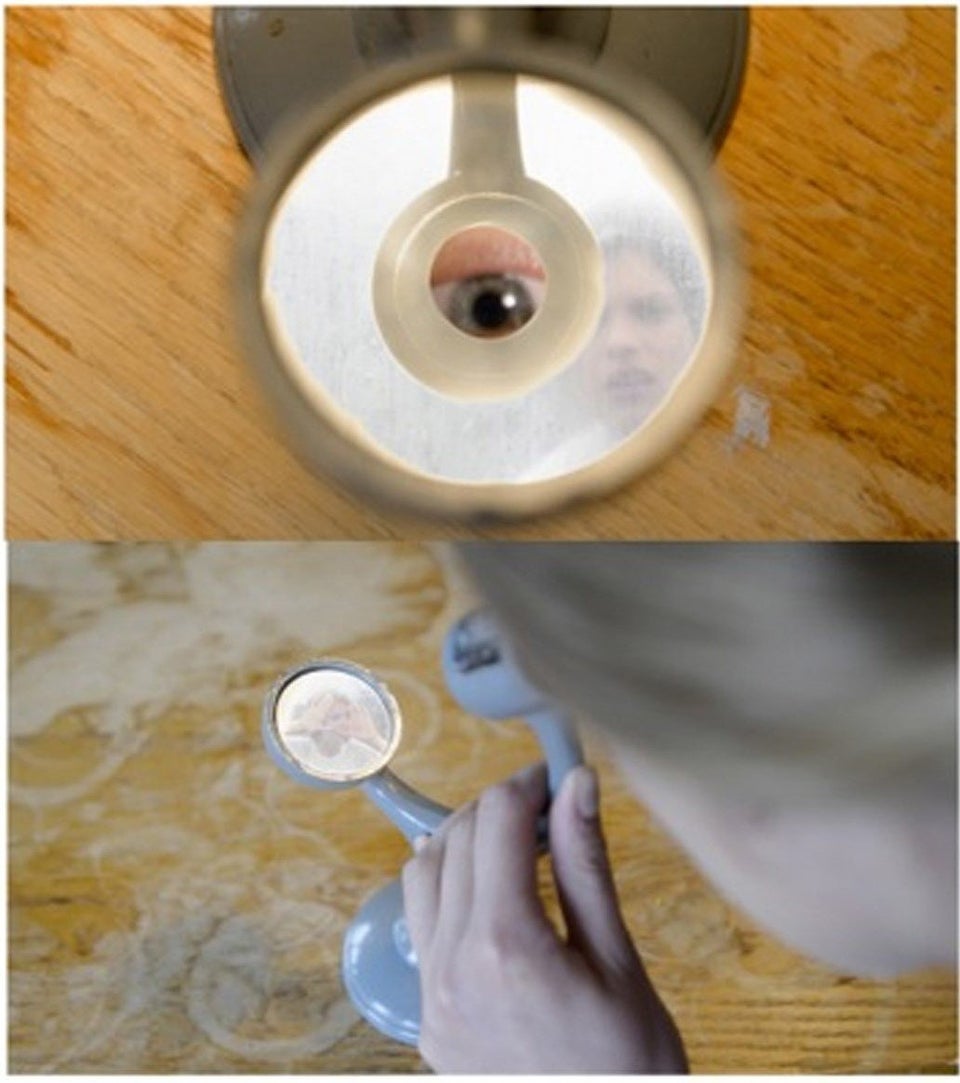 Laís Pointes presents phony Facebook profiles of herself and the silly replies elicited by her amusing digital identities.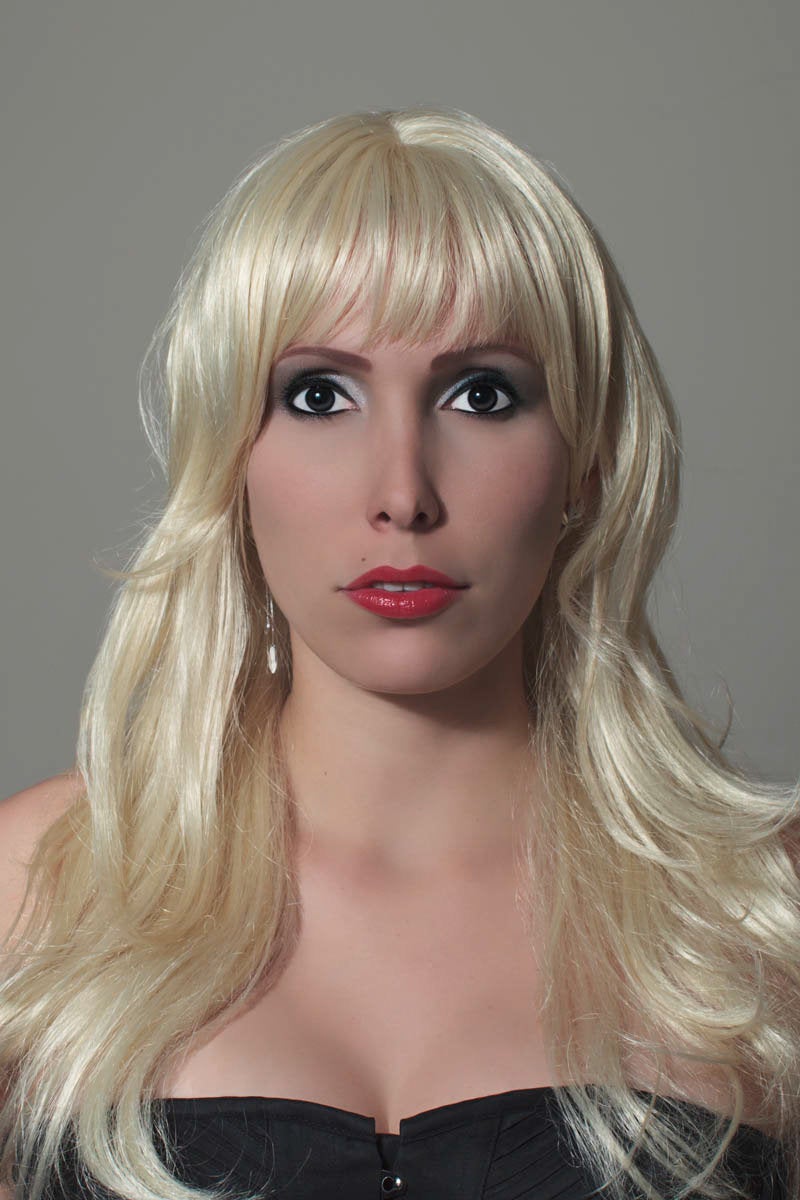 Lara Tabet signifies memory and loss in her self-portraits with women who have lost a male partner or relative.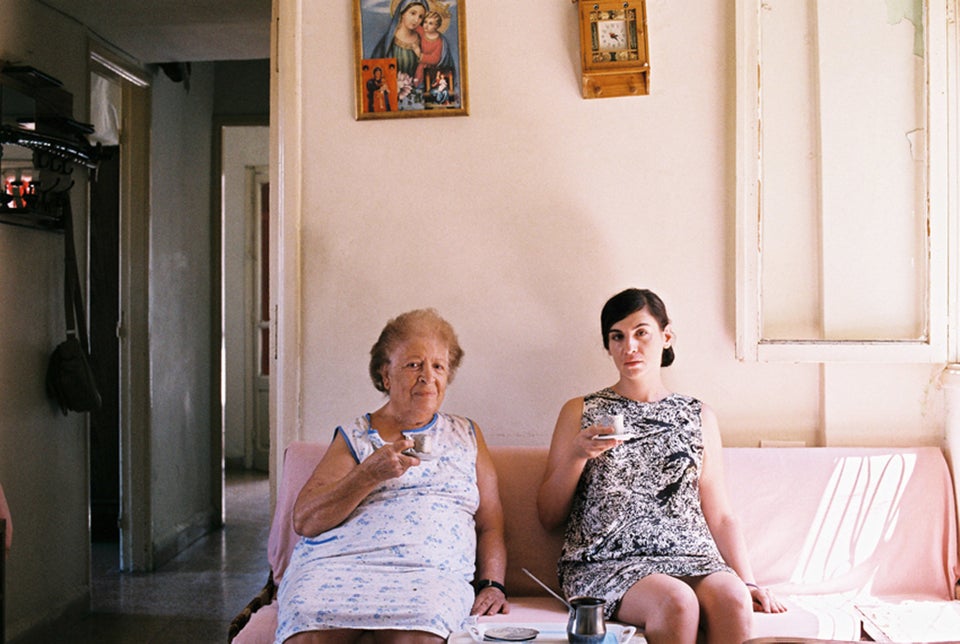 Nancy Borowick's very personal project on cancer considers end-of-life issues through an intimate look at her family.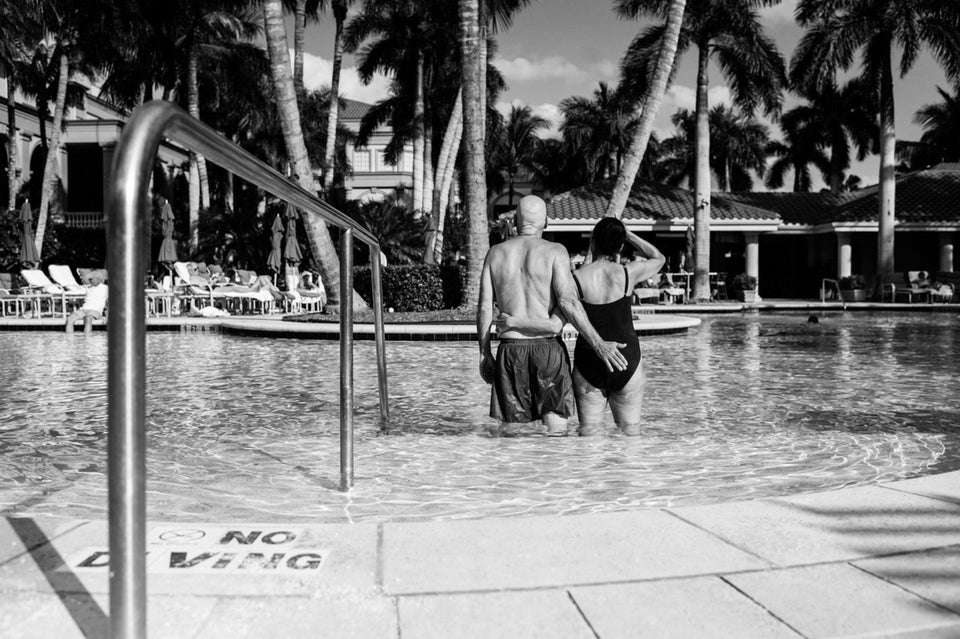 Nona Faustine finds spaces in New York City where the history of slavery becomes tangible, such as the slave-constructed City Hall, which stands on an African burial ground.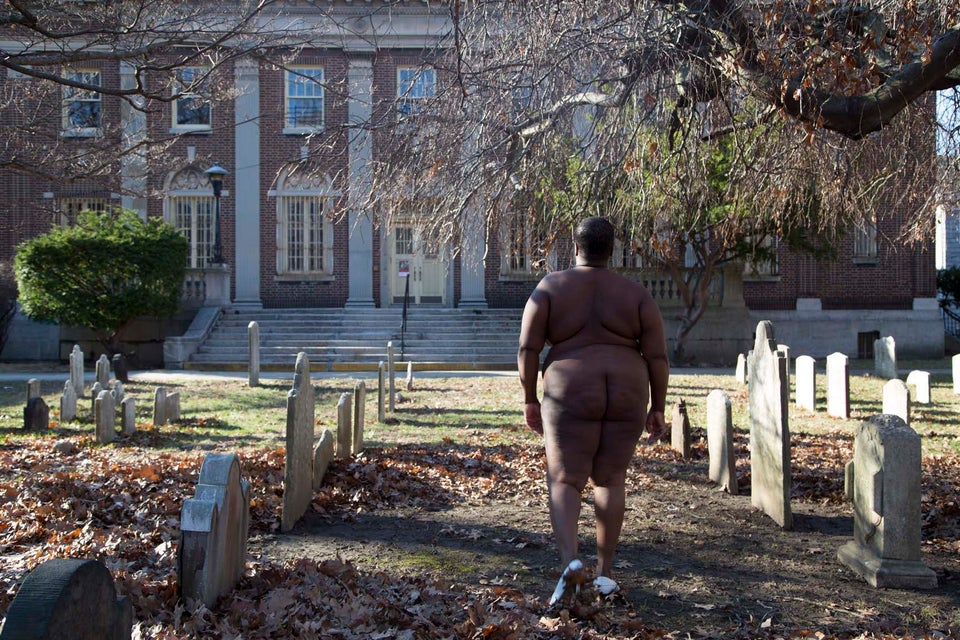 Tiana Markova-Gold explores the rights of sex workers and the dangerous conditions in which they work in Macedonia.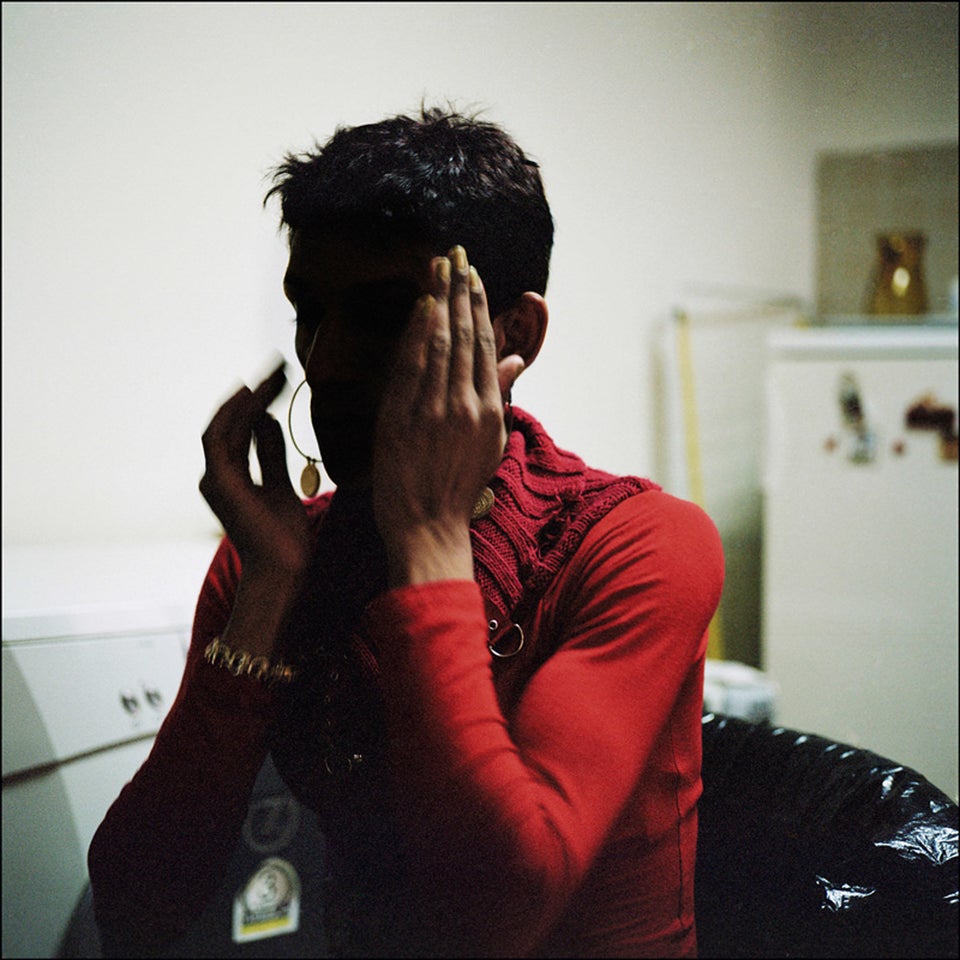 Popular in the Community