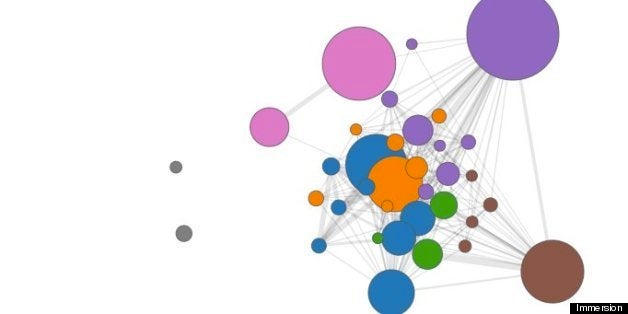 A new program developed by students at the MIT Media Lab uses your email's metadata to create a visual bubble map of your connections to others, based on who you email and how often you contact them.
The technology, which was first released as an interactive art installation in April and more recently hit the web, shows how the National Security Agency can use metadata to monitor people's relationships. It was released to the public less than a month after Edward Snowden leaked the first details about the NSA's secret surveillance programs.
When you sync your email address with the program (which currently only works with Gmail), it does not access the content of your emails. Instead, it reviews the timestamp and the "to," "from" and "cc" fields. But be warned, if you're a heavy Gmail user, the visualization may take a while to load: The program processes about 10,000 emails every 10 minutes.
César Hidalgo, one of Immersion's creators, says the program is about privacy, as "it allows you to understand the data you have already shared with others."
"We live in a world in which your life is lived on the web, your data is on the web, your history is there, and your history is kind of hidden in metadata that is not accessible to you that easily," he says in a video about the program.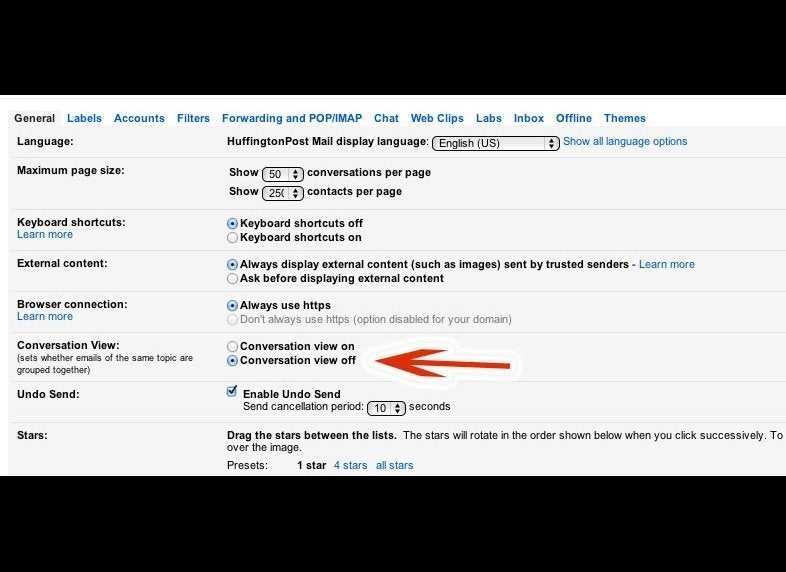 7 Gmail Questions You Were Afraid To Ask