When the news broke last week that migrant children from Central America are being housed in an old Walmart in Brownsville, Texas, it was just the latest indication that the U.S. is fast turning into some kind of dystopian hellscape.
Walmart has long been a symbol of some of the most dehumanizing and ruthless inclinations of American capitalism. The multibillion-dollar retailer relies on a low-wage workforce to peddle cheap goods to many people who are just getting by. Walmart's recently made an effort to both improve conditions for employees and support manufacturing in the U.S. But over its history, the company has helped hollow out main streets across the country, driving domestic manufacturers out of business, outsourcing more work to overseas suppliers and fueling the kind of globalization that Trump supporters purport to detest.
And now, thanks to a morally bankrupt White House, one of Walmart's old buildings has become a symbol of the most ruthless inclinations of an increasingly authoritarian federal government.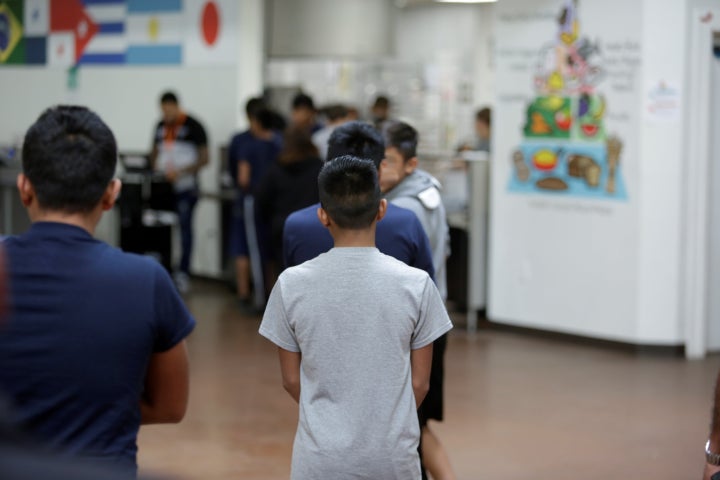 'The Irony Is Horrific On Many Levels'
Over the years, vacant Walmarts have been turned into churches, hospitals, even libraries. But it makes a kind of sinister sense for a former Walmart to become a detention center ― a cold, soulless place where children are essentially corralled like animals. 
"The architecture itself is not unlike a panopticon kind of situation," said Julia Christensen, the author of Big Box Reuse, a book about what happens to former Walmart and Kmart buildings after the companies depart. Though not perfect circles with guards standing ready in the middle, the stores are institutional spaces perfectly optimized to control their inhabitants. 
"Broadly, the irony is horrific on many levels," said Christensen, an artist and professor at Oberlin College.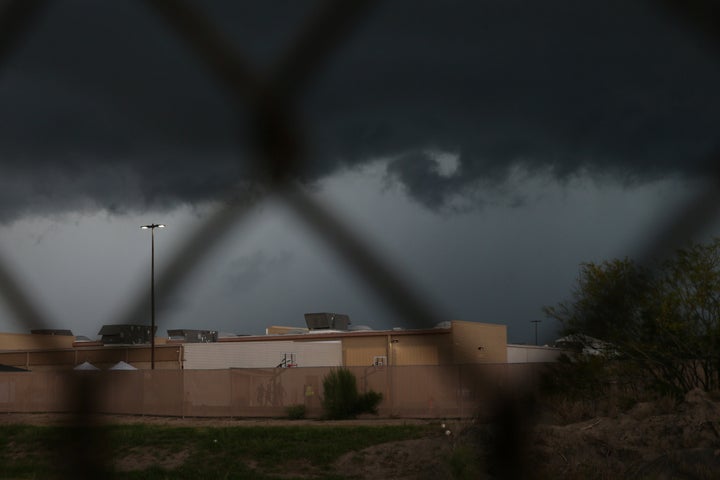 The space in Brownsville, which houses about 1,500 boys, ages 10 to 17, is not quite as terrible as some other facilities that U.S. Border Patrol runs. The contractor running the facility, Southwest Key, appears to have renovated it with children in mind. The nonprofit told The New York Times that the majority of these kids came across the border without their parents. 
Kids sleep in dorm-like rooms instead of in chain-link cages. Admittedly, it's a degree of difference that means little when you're dealing with the trauma of children separated from their families.
HuffPost was unable to reach Southwest Key for comment, but in a long statement on its website, the organization says it does not support family separation.
"We believe keeping families together is better for the children, parents and our communities, and we remain committed to providing compassionate care and reunification," the statement reads.
Walmart is clearly desperate to distance itself from the detention center in Brownsville. The hulking building is called Casa Padre.
When the photos of the facility emerged last week, the company said it had no idea how its former store was being used.
"We were surprised and deeply disturbed when we learned," Walmart said in a statement.
Since then, documents unearthed by Making Change at Walmart, part of the United Food and Commercial Workers union, show the company may have known that Southwest Key was involved.
However, the nonprofit wasn't the actual buyer of the building ― Walmart negotiated with a real estate developer who was getting financing from the nonprofit. And it's unlikely the company did a deep dive into Southwest Key's plans. 
The whole deal closed right after the 2016 presidential election. "When the property was sold ... we did not know it would be used for what's happening today," said Walmart spokesman Randy Hargrove. "This is a tragic issue facing our country. All the more reason for both parties to come together and pass bipartisan, comprehensive immigration reform."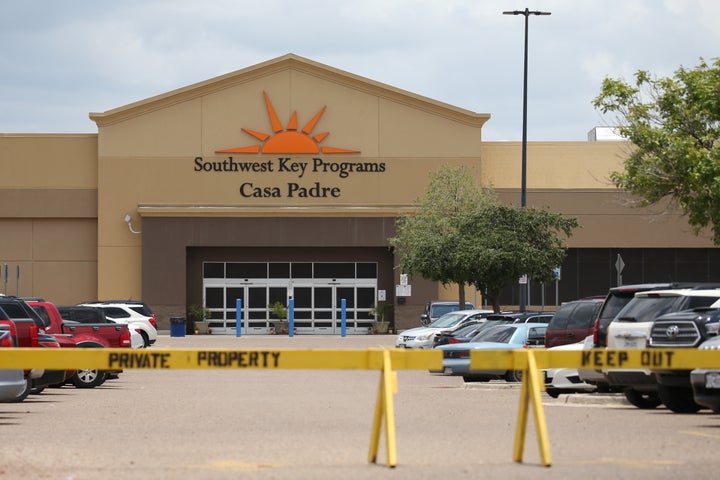 Regardless of when the company learned about this, the question now is what will it do going forward?
It's not a theoretical question. If President Donald Trump gets his way, the federal government is going to need more spaces to house desperate migrants. The Brownsville store was one of more than 150 U.S. stores Walmart closed in 2016. The company, now turning its focus to online sales, announced this year that it was closing 63 of its Sam's Club stores. Going forward, it will continue to open and close stores as business dictates, but not at the scale of the 2016 closures, Hargrove said.
When Walmart sells an old store, it puts restrictions on the kinds of things the buyer can do with the property.
For example, you can't run a grocery store or a Target out of a former Walmart. The company also puts other morally oriented restrictions on future use. Agreements prohibit adult film stores or billiard parlors from occupying former stores, for example.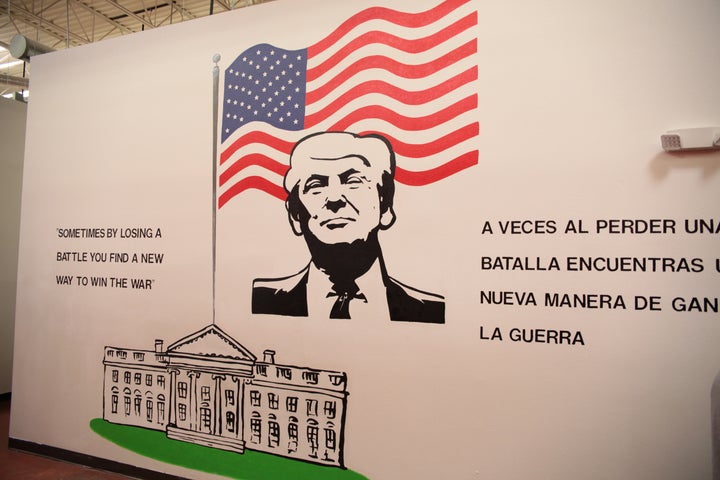 These agreements show just how tight a grip the multibillion-dollar company has on prominent features of the American landscape ― even after it departs, Christensen said.
So it certainly seems possible that the company could extend these restrictions to prohibit detention centers.
"We're always looking into our practices and it's something we would consider," Hargove said. 
"If Walmart can prohibit their old locations from becoming adult video stores or bar nightclubs, then it can surely prevent former locations from being used to jail children," said Amy Ritter, a spokeswoman at the union, which is calling on Walmart to use the $4.5 million it received from selling its Brownsville store to fund efforts to reunite immigrant families.
Walmart's Connection To Latinx Runs Deep
But the connection between Walmart and these migrant boys goes deeper than architecture.
Walmart is one of the largest employers of Latinx workers in the U.S. Though the company has recently raised its wage floor to $11 and says average full-time associate pay is actually $14 an hour, these jobs hardly comprise the American dream.
Walmart and other mass retailers have also had an enormously disruptive effect south of our border, where farm workers labor under horrendous conditions, reportedly trapped in rat-infested camps without reliable water in some cases, to provide nice looking fruit for people in the U.S. If some of these children and their parents get sent back home, perhaps they'll find work there.
But if the children housed in Brownsville do wind up staying in the U.S., it's not a stretch to imagine they could one day wind up wearing iconic blue vests and stocking Walmart's shelves.
Calling all HuffPost superfans!
Sign up for membership to become a founding member and help shape HuffPost's next chapter