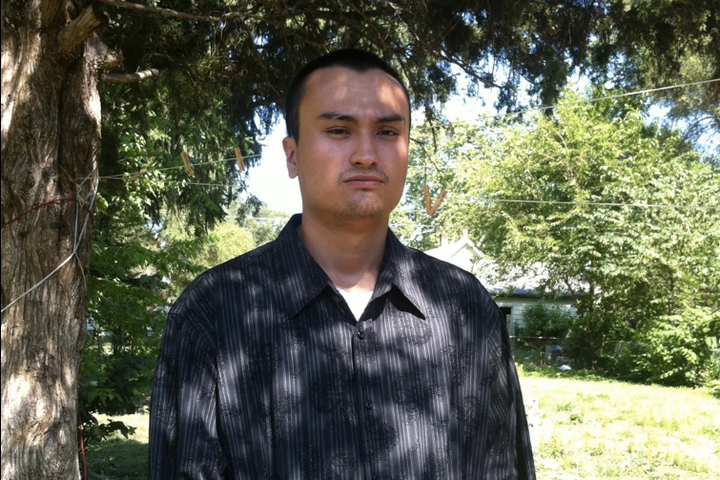 When Immigration and Customs Enforcement agents showed up at his house in Springfield, Illinois, in 2012, Colombian-born Jhon Erick Ocampo struggled to explain to them that he was an American citizen.
He'd tried three times over the last decade to obtain his documents, but never succeeded -- despite becoming a naturalized citizen by default in 2002 after his mother took her citizenship oath.
The ICE agents didn't believe him. They hauled him off to Sangamon County Jail, then transferred him 200 miles away to a detention center in the town of Ullin, Illinois. Ocampo's ordeal lasted seven days before authorities realized their mistake. They released him in Chicago, three hours away from his home, with $10 in his wallet.
"I explained I don't know how many times that I was a citizen," Ocampo, now 30, told The Huffington Post. "I went through seven days of kidnapping in a way. ... I felt like I was never going to get out of there. I didn't know what was happening."
Ocampo won a $20,000 settlement last month over his wrongful arrest by ICE, which Ocampo's complaint partly attributed to sloppiness on the part of the ICE agents who arrested him. They would have found out Ocampo was a citizen if they'd checked his alien file, the Department of Homeland Security's Central Index System or FBI records, the complaint stated.
U.S. Attorney for the Central District of Illinois Jim Lewis, who handled the case, disputed that ICE agents had acted negligently. Lewis said Ocampo had appeared at a U.S. Citizenship and Immigration Services office asking to renew his green card, which confused government officials about his immigration status.
Ocampo's attorney, Mark Fleming, said his client only attempted to renew his green card because he hadn't received his certificate of citizenship, despite three attempts over several years.
When USCIS officials saw Ocampo had criminal convictions on his record -- one for assault at a correctional facility and another for property damage -- they sent word to ICE, who sent agents to his door months later.
"He would have had no trouble whatsoever if he had not gone and asked for a green card, which is something he did not need," Lewis told HuffPost. "The system doesn't have a simple button that clarifies everything, so they took him at his word."
ICE declined to comment on the specifics of the case, but said the agency has taken steps to reduce the number of U.S. citizens it mistakenly detains.
"Before a detainer is placed, ICE's Priority Enforcement Program expressly requires probable cause that the individual is an alien subject to removal," ICE spokeswoman Gail Montenegro wrote in an email to HuffPost. A "detainer" is the request ICE sends to local police to hold an immigrant for detention -- but in Ocampo's case, there was no need for a detainer because ICE arrested him directly.
"Detainers do not become effective unless and until a local law enforcement agency provides a copy of the detainer form to the individual; and the detainer form provides a toll-free number for the individual to call to challenge the detainer," Montenegro said.
But some legal experts say cases like Ocampo's show why immigrants need stronger protections than that.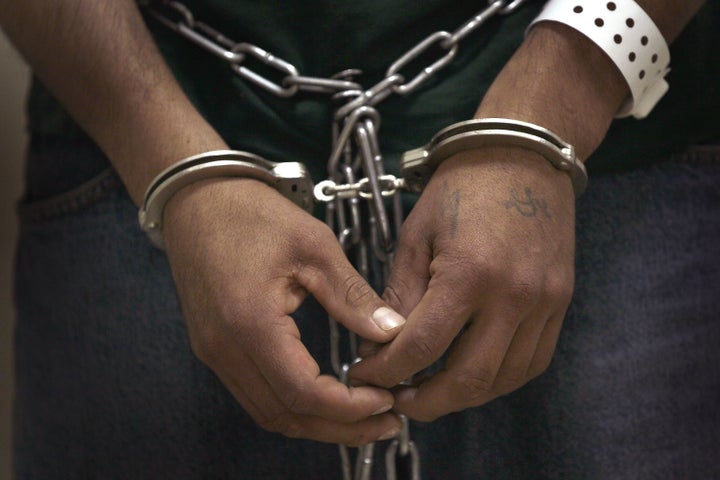 For police to arrest someone on criminal charges, they must either obtain a warrant or demonstrate to a judge at a probable cause hearing that they had a legally defensible reason to arrest the person. The hearings are required to protect people's rights under the Fourth Amendment.
Undocumented immigrants, however, do not pass through so-called "probable cause" hearings. So when ICE wrongfully detains someone, it could take several days, or even weeks, for a court to address the error, according to Fleming, who is an attorney with the National Immigrant Justice Center.
"Jhon's case is a prime example of the unconstitutional nature of our immigration enforcement system," Fleming told HuffPost. "They are not complying with the Fourth Amendment when they arrest individuals. Many people don't even see an immigration judge for weeks after they're arrested … There needs to be a constitutional check and balance of their power before a neutral judge."
ICE did not immediately respond to a request for statistics showing how often the agency mistakenly detains U.S. citizens, but a 2011 study by the University of California, Berkeley, School of Law indicates that it does happen. In a random national sample of 375 people arrested by ICE through the now-defunct Secure Communities fingerprint-sharing program, the researchers found that 1.6 percent were U.S. citizens.
"If you got a court to decide, you could wind up having them say the whole system of immigration enforcement is unconstitutional."
The justification for keeping probable cause hearings out of immigration court rests on the fact that immigration infractions violate civil rather than criminal law. This allows the federal government to detain people suspected of residing in the country illegally without a warrant and to try their cases without requiring the court to provide an attorney to those who can't afford one.
But Michael Kagan, a professor at the William S. Boyd School of Law at the University of Nevada, Las Vegas, said the Supreme Court has consistently found that the Fourth Amendment applies to civil as well as criminal cases.
"If the police arrest me tomorrow and accuse me of murder, I will have an immediate probable cause hearing," Kagan told HuffPost. "But if I'm arrested just on the suspicions of not being in the country legally, I could be detained for weeks, maybe months, without a hearing. I don't think that's constitutionally tenable."
He said the government has an incentive to settle cases like Ocampo's to avoid putting constitutionally questionable practices under legal scrutiny.
"If I were advising the government, I would not want a court to decide this issue," Kagan said. "Because if you got a court to decide, you could wind up having them say the whole system of immigration enforcement is unconstitutional."
Ocampo himself feels ambivalent about his settlement.
"I don't feel vindicated," Ocampo said. "I guess I got a little bit of money. But the money doesn't change how worried and sad I was, just thinking in my head I could lose everything that I've worked so hard for in this country -- my education, my family, my friends."
"I just feel like they know the law more than we do," Ocampo added. "They would spare a lot of people a lot of hurt if they would apply the law the way they're supposed to."
This article has been updated with additional statements from U.S. Attorney Jim Lewis and Ocampo's lawyer, Mark Fleming.
Support HuffPost
The Stakes Have Never Been Higher
Before You Go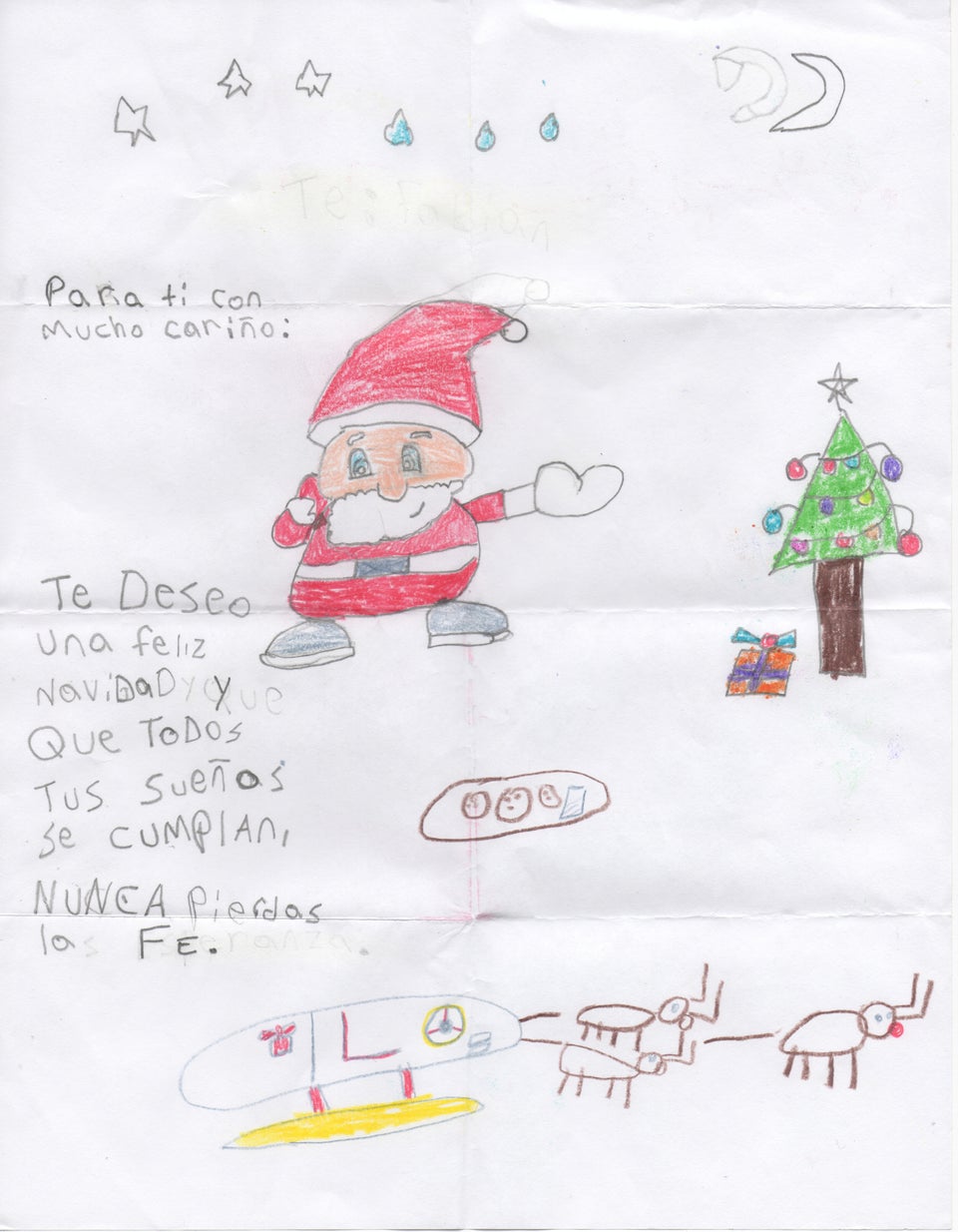 Kids Writing To Kids In Immigrant Detention
Popular in the Community