For years, inmates in immigrant detention have accused Immigration and Customs Enforcement of failing to provide adequate medical care. Inmates report being told to just drink more water or take a Tylenol when they're ill, or being ignored altogether. And detainees who call a hotline run by the advocacy group Community Initiatives for Visiting Immigrants in Confinement (CIVIC) complain about medical care more than any other issue.
John Rubel, who was employed in the immigration detention system as a clinical psychologist, said the stories about inadequate care are true.
For two years, Rubel worked with women in immigration detention, trying to help them with their traumas and mental illness. But there was never enough time, and too many women needed help to give each of them appropriate therapy. He thought that group programs would allow him to aid more people, but he said management pushed back constantly. Rubel eventually decided that medical care in the immigration detention system was broken.
"To me, that [level of care] was unethical and it was immoral," Rubel told HuffPost. "Given that women are there for a relatively short period of time, to see them and to [put them on] a waiting list and then to do one session with them ... that to me is not treatment; that's Band-Aid psychology."
Rubel's story and inmates' longstanding allegations are backed up by a new report from CIVIC and Human Rights Watch, which argues that medical care in the immigration detention system isn't just inadequate ― it may be killing people. Independent medical experts analyzed records for 30 individuals who were held by ICE, including 18 who died in custody and whose death reviews were released by the agency, and found what they saw as evidence of inadequate medical care. Inadequate care contributed to seven of the 18 deaths, the report concluded.
In most of those cases, investigators saw indications of a systemic weakness that they say contributed to the individuals' long-term medical ills.
"What's clear is that ICE's system of oversight and monitoring has completely failed ― and it failed under an administration that claimed to care about detention reform," said Grace Meng, a senior researcher at Human Rights Watch. "We're now under an administration that doesn't care, quite frankly, and it's really terrifying to think how many more people might die needlessly or suffer needlessly."
ICE is committed to providing access to medical care and spends more than $180 million on health care for detainees per year, ICE spokeswoman Jennifer Elzea said before reviewing the report. "All ICE detainees, regardless of location, can expect timely and appropriate responses to emergent medical requests, and timely medical care appropriate to the anticipated length of detention," she said in an email. "At no time during detention will a detainee be denied emergent care."
But some detainees say their medical care was neither timely nor appropriate, and the independent medical experts who reviewed their records for the new report agreed. A 54-year-old identified as Jose L. in the report said he sustained a back injury while working in the kitchen at Adelanto Detention Center in California in 2013. He said that he waited two or three days for medication at times and that ultimately it took 18 months from when he was referred to a surgeon to when he actually saw one.
"It didn't matter to them," the man told HuffPost, speaking in Spanish.
Jose L. also had vision problems with his right eye but had to wait for treatment even after a doctor said he needed to see a specialist "ASAP," according to the records reviewed for the report. He is now nearly blind in that eye, he said.
Jose L.'s was one of many cases in which the independent experts said they saw indications of inadequate care.
"The thing that too many people forget is these are people who, because the government has deprived them of their liberty ... they are really stuck."
Health care for people in ICE custody "seems to be a broken system," said Dr. Marc Stern, a correctional health expert who works as an assistant affiliate professor of public health at the University of Washington and who was one of the independent experts consulted for the report.
It's not clear that ICE's oversight mechanisms are functioning properly, Stern added. For instance, he argued, ICE officials should have noticed that licensed practical and licensed vocational nurses, not registered nurses or doctors, were providing primary care in some facilities ― one of the problems pointed out in the new report.
ICE officials did not seem to learn from past mistakes, Stern said. In December 2012, medical staff at Eloy Detention Center in Arizona declined to call an ambulance for a 34-year-old because they believed they were "not permitted to independently call 911," according to ICE's death review. The man had to wait an hour before being taken to the hospital, which was about a 45-minute drive away. He died three days later.
Confusion over who could call 911 came up in two other death reviews in April 2013, both suicides in Eloy. In each of those reports, staffers said they did not call 911 immediately because they had been told that only medical staff was allowed to do so.
Stern also questioned the effectiveness of ICE's detainee death reviews, which were in most cases conducted by a team that had a registered nurse but not a physician. Registered nurses would not necessarily notice issues that doctors were trained to see.
"It'd be like sending someone to review the nuclear program in Iran and not sending somebody who was a nuclear physicist or nuclear reactor [expert]," Stern said. "You might miss it."
These problems are exacerbated by the fact that all the patients are locked up ― they can't choose to go to the emergency room or reach other medical decisions for themselves, making them particularly vulnerable, Meng said.
"These are not unpreventable errors," she said. "The thing that too many people forget is these are people who, because the government has deprived them of their liberty ... they are really stuck."
Roque Planas contributed reporting.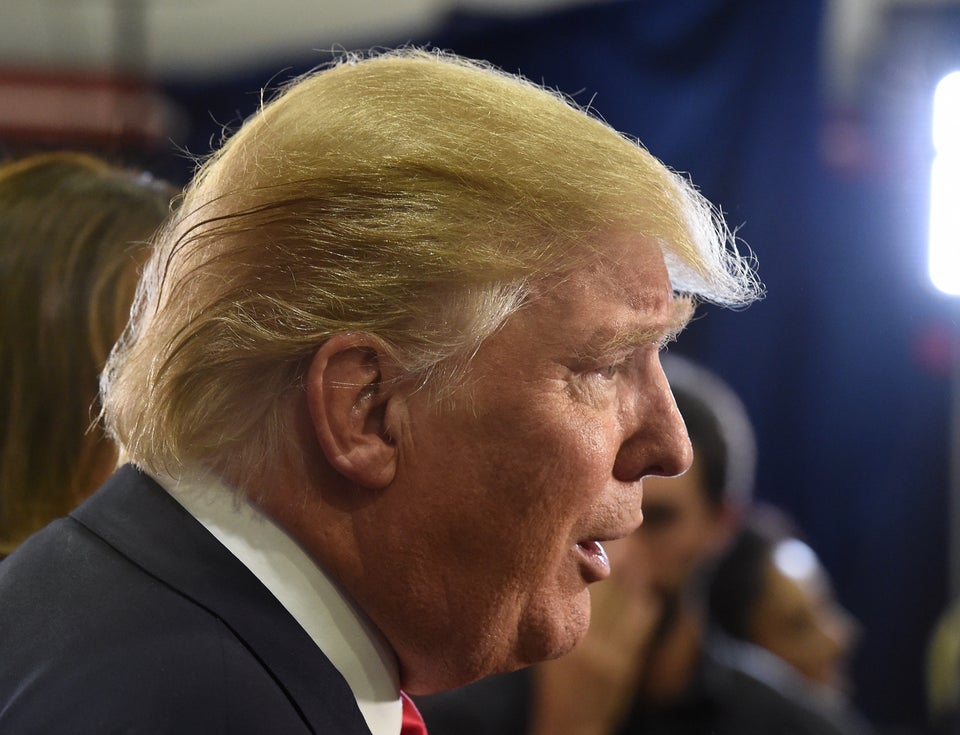 How Donald Trump Talks About Undocumented Immigrants
Popular in the Community