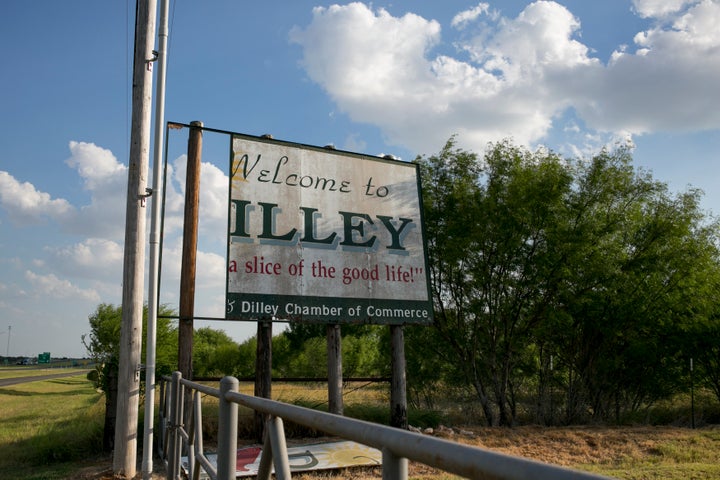 As a Friday deadline approaches for the Obama administration to comply with a court order restricting family detention, authorities in Texas are facing blowback on a plan to license two immigrant detention centers as child care facilities.
U.S. District Judge Dolly Gee ruled in July that the current practice of detaining undocumented children violates a 1997 legal settlement. Whether Texas authorities succeed in the licensing plan could determine the ability of the Obama administration to maintain even a more limited form of family detention.
The Texas Department of Family Protective Services issued an emergency rule in September to allow the Karnes County Residential Center and the South Texas Family Residential Center to be formally licensed as child care facilities. State officials argue that with such licenses, the immigrant detention centers can keep detaining children, despite Gee's order.
Bob Lidal, executive director of Austin, Texas-based Grassroots Leadership, said immigrant rights groups like his would have opposed the emergency rule if it hadn't been fast-tracked. His group, which advocates against the privatization of the prison and immigrant detention industry, filed a lawsuit last month to halt the licensing process.
"The state of Texas issuing these licenses as part of an emergency process is incorrect because the emergency is really to bail out the Corrections Corporation of America and the family detention camps at a time when they're under scrutiny and the federal government is under a judicial order to end family detention in these unlicensed facilities," Lidal told The Huffington Post.
CCA, which runs the South Texas Family Residential Center in Dilley as a for-profit enterprise, held a public hearing on Thursday as part of applying for the license. "Much of the success of CCA's 30-year partnership with ICE [U.S. Immigration and Customs Enforcement] rests on our commitment to flexibly adapt to the changing needs of our government partner," company spokesman Jonathan Burns said in a statement.
"Barring any unforeseen circumstances, we expect a license to be issued by Dec. 1," Patrick Crimmins, a spokesman for the state Department of Family Protective Services, told The Huffington Post.
GEO Group, the private prison contractor that runs the Karnes family detention center, has a similar hearing scheduled for Nov. 2, Crimmins said.
The Obama administration in 2009 had all but eliminated family detention in response to protests and lawsuits. The government ramped up its capacity to detain families again last year, after more than 68,000 women traveling with their children were detained crossing the U.S.-Mexican border.
The vast majority of those people came from the violence-plagued Central American countries of El Salvador, Guatemala and Honduras. Lawyers who work with them say the families, for the most part, qualify for asylum or other forms of humanitarian relief.
Administration officials had hoped that detaining the families who crossed illegally would deter others. But a federal judge in Washington ruled in February that U.S. authorities could not detain asylum seekers for the sole purpose of dissuading other would-be immigrants from attempting the journey.
Then in July, Judge Gee in California ruled that the Obama administration's family detention policies violated the 1997 Flores settlement, which requires that undocumented children be held in the least restrictive setting possible and generally favors a policy of releasing them. Under the Flores settlement, immigration authorities have to either release undocumented minors within a few days or put them in facilities licensed to care for children.
Government attorneys protested Gee's ruling, but she rejected their arguments and gave them until Friday, Oct. 23, to release the children from detention. Although the Obama administration has appealed Gee's decision to the U.S. Court of Appeals for the 9th Circuit, it still has to demonstrate that it has complied with her order.
"We plan to start monitoring their compliance next week and our next steps will depend on the results of monitoring," said Peter Shey, one of the lawyers suing the federal government under the Flores settlement. "If they are not in compliance, we will most likely return to court to seek further orders and possibly sanctions."
As of Oct. 20, there were 2,075 women and children locked in immigrant family detention centers, according to figures provided by ICE -- including 1,558 at the South Texas Family Residential Center, 461 at the Karnes County Residential Center and 56 at the Berks Family Residential Center in Pennsylvania. (The South Texas Family Residential Center could hold as many as 2,400.)
The Inter-American Commission on Human Rights criticized U.S. policy on family detention in a report released Thursday, calling it "arbitrary" and saying it suffers from "serious deficiencies in terms of due process guarantees."
Elise Foley contributed reporting.
Popular in the Community