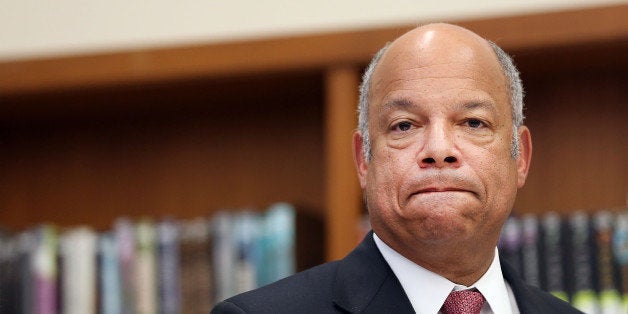 WASHINGTON -- Under intense scrutiny from congressional Democrats and human rights groups, Department of Homeland Security Secretary Jeh Johnson announced plans Wednesday to make reforms to the family immigrant detention system to shorten the period women and children are detained.
If he was hoping to quell criticism, though, it didn't seem to work.
Eight Democratic House members who visited family detention centers in Texas on Tuesday told reporters soon after Johnson's announcement that they appreciate the response, but don't think it goes far enough.
"I understand that DHS is making some initiatives to try to soften the situation in these two detention centers and others, but quite frankly, I don't care how much lipstick you put on it," Rep. Raúl Grijalva (D-Ariz.) said at a press conference on Wednesday. "The fact of the matter is that it is a prison for women and children."
The Texas family immigrant detention centers in Dilley and Karnes City were created last year to supplement an existing facility in Berks County, Pennsylvania, after a surge in apprehensions along the border. Nearly 70,000 family units, usually mothers from Central America traveling with children, came to the U.S. in the 2014 fiscal year, and many of them are seeking asylum.
Critics say that holding mothers and children for prolonged periods, even in nice facilities, is highly damaging to their mental and physical health.
Johnson announced the new policies will be aimed at limiting detention times. He said they will process women and children more quickly by conducting credible fear interviews "within a reasonable timeframe" to determine whether the women and children are eligible for asylum or other relief.
Because some women have been granted bond to leave at levels they are unable to pay, Johnson said Immigration and Customs Enforcement had established new criteria to set bond amounts "at a level that is reasonable and realistic, taking into account ability to pay, while also encompassing risk of flight and public safety." A spokesman for ICE declined to provide further details about what those criteria will entail.
"I have reached the conclusion that we must make substantial changes in our detention practices with respect to families with children," Johnson said in a statement. "In short, once a family has established eligibility for asylum or other relief under our laws, long-term detention is an inefficient use of our resources and should be discontinued. "
It was a step in the right direction for the Democrats on the trip, who were scheduled to meet with Johnson on Wednesday afternoon, although they still want family immigrant detention limited further.
Democrats who made the trip said they witnessed women and children who were highly distressed about being detained, and that following the visit they were even more resolved to have the practice of long-term family detention ended. Along with Grijalva, the members on the trip were Democratic Whip Steny Hoyer of Maryland; Rep. Luis Gutiérrez of Illinois; Reps. Joaquín Castro and Sheila Jackson-Lee of Texas; and Reps. Zoe Lofgren, Judy Chu and Lucille Roybal-Allard of California.
They said they were asked to hand over their cell phones and cameras for the visit to the detention centers, but refused. One member took video inside the Dilley facility -- called the South Texas Family Residential Center -- of women and children chanting outside in a plea for help. They said they met with women who said they had been yelled at and demeaned by guards, and that children who were ill were being told to just drink more water. Although there are amenities like playgrounds in the facilities, members said they weren't being used.
As of Tuesday, according to an Immigration and Customs Enforcement spokesman, there were 461 people in the Karnes facility and 2,043 people at the Dilley facility. The Berks center, which members did not visit on the trip, held 89 people.
ICE announced other reforms to family detention in May, which were also met with skepticism. Some of the changes promised were to review the cases of all people held for longer than 90 days and to stop using detention as a deterrent to more people coming to the U.S.
Those reforms may not be being implemented fully, critics have said. The members said that many women they spoke to in the facilities had been inside well past 90 days and hadn't heard anything about the review policy.
The Democrats said Johnson's announcement was appreciated as a move in the right direction, but that they will push him for more details and to go further by limiting family detention to the bare minimum needed to process cases before releasing women on bond or their own recognizance.
"Our goal isn't to fix the place," Gutiérrez said at the press conference. "We shouldn't have over 1,000 children detained in a prison camp."
Republicans in Congress criticized the announcement, saying that releasing mothers and children seeking asylum would encourage more people to come to the U.S. House Judiciary Committee Chairman Bob Goodlatte (R-Va.) condemned the move, arguing that once released, families wouldn't show up for their court dates.
"By refusing to detain unlawful immigrants until their claims are proven legitimate, the Obama Administration is practically guaranteeing that they will disappear into our communities and never be removed from the United States," he stated.
Before You Go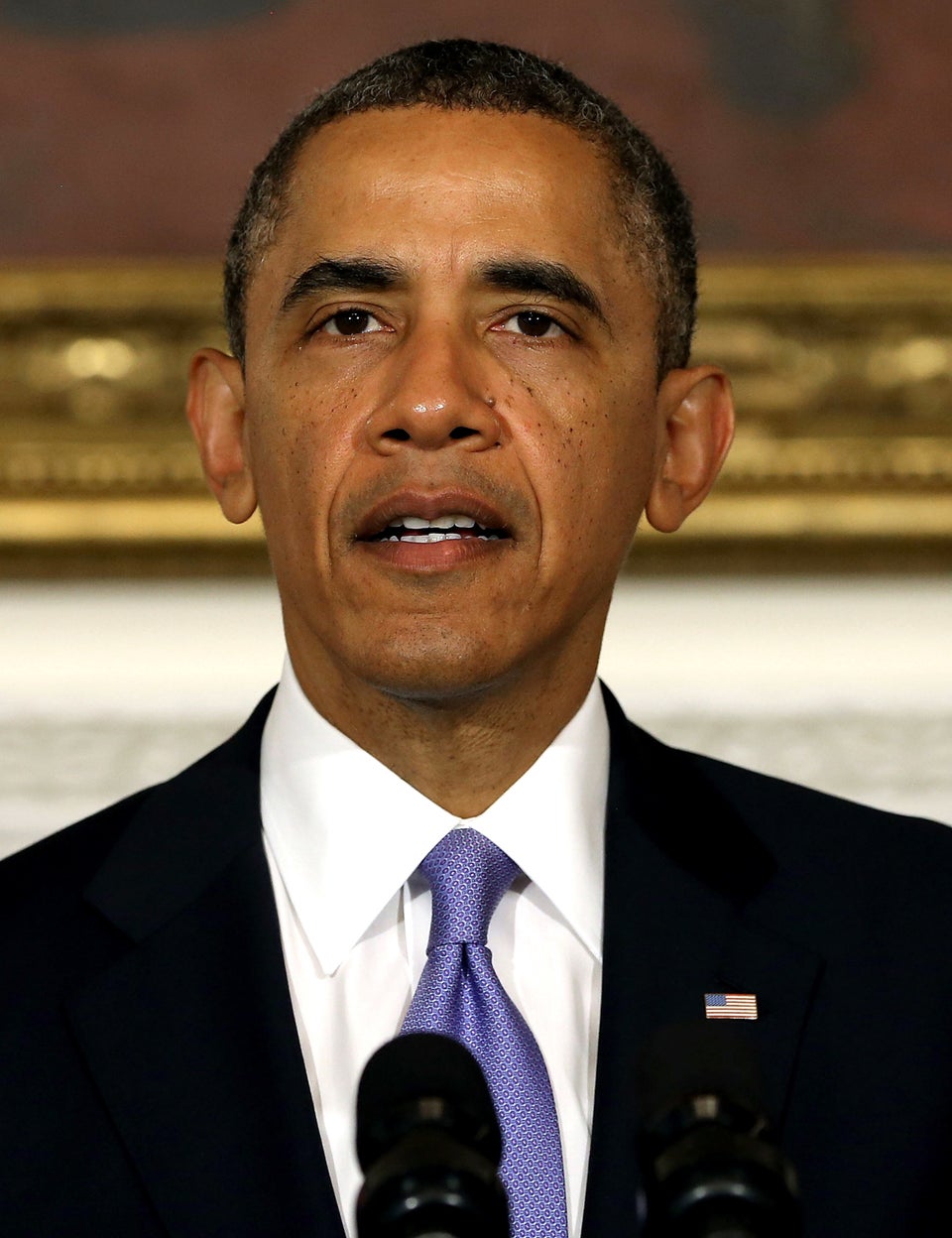 11 Ways Immigration Reform Helps The Economy
Popular in the Community