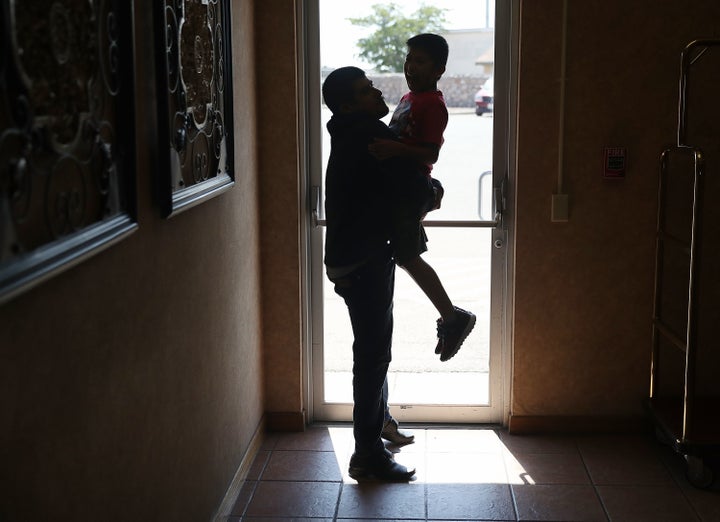 KARNES CITY, Texas ― The Trump administration on Thursday applauded its own efforts to meet a midnight deadline to reunite more than 1,400 families it had separated at the border in previous months.
But while the government insisted it would meet the court-ordered deadline, more than 700 children remained in government-contracted shelters without their families. And hundreds of parents were either deported or remain in legal limbo after immigration authorities pressured them to sign away their right to ask to stay in the United States.
Trump administration officials said Thursday evening that they expected to reunite eligible families separated at the border by the end of the day, the deadline set by U.S. District Judge Dana Sabraw. A month earlier, the San Diego-based judge ordered the government to reunite the more than 2,000 children it had taken from their parents.
But when touting its claimed success, the administration counted only those families it deemed eligible for reunification ― excluding 700 kids whose parents were deported, released, failed a background check or were not yet located.
The government had reunited about 1,440 children with their parents by Thursday afternoon and was on track to reunite all eligible parents that were in Immigration and Customs Enforcement custody by the end of the day, according to a court filing and briefing with reporters. About 380 additional children were discharged from government custody through other circumstances, some to parents and others to sponsors.
Of those families reunited, hundreds will likely be released into the U.S., where they can pursue their immigration claims in court. But for hundreds of others, the chaos caused by the Trump administration's family separations was far from over ― even if they were now reunited.
As many as 900 parents have final orders of removal, according to government statements in court. But their children, whose cases are separate, may not. That means parents will need to make a complicated decision: Fight for asylum together with their children, agree to leave the U.S. together or be separated again if the parent is deported and the child stays to seek safety.
More than 230 family units are currently detained at family residential centers, a government official told reporters.
At a family detention facility in Karnes City, Texas, on Thursday, dozens of parents who had just been reunited with their children told lawyers with the legal aid group RAICES that they wanted to be deported as soon as possible. Leaving the United States, they hoped, would finally bring an end to the trauma their families had endured.
On Thursday alone, RAICES lawyers met with more than 100 parents ― the vast majority of them men ― who had been reunited with their children. Many of them fell to tears during their interviews, the lawyers told HuffPost.
"Their children aren't the same," attorney María Osornio said. "A lot of them just want to get out of here as soon as possible."
One man intended to return to his home country while leaving his child behind, RAICES lawyers said.
Virtually all of the families that RAICES lawyers and legal aides met with at the Karnes detention center on Thursday had already signed a form consenting to their own deportation, said Jennifer Falcon, the communications director for the legal aid group.
Attorneys assisting the families are working to fight some of the deportations, but they said many of their clients' cases were complicated and confusing. Some of the parents arrived with little paperwork. Lawyers have questioned the legality of the forms that many migrants signed consenting to their own deportations, arguing that their clients either didn't understand what they were doing or did so under pressure. It's unclear, however, whether the attorneys will be able to obtain hearings before an immigration judge to reverse the deportations before the government carries them out.
"We're just trying to do the best we can so they don't get screwed," lawyer Casey Miller said.
The ACLU will argue in court on Friday that Judge Sabraw should require the government to halt deportations of separated families for a week after attorneys are notified of their reunification so lawyers have time to comb through the cases.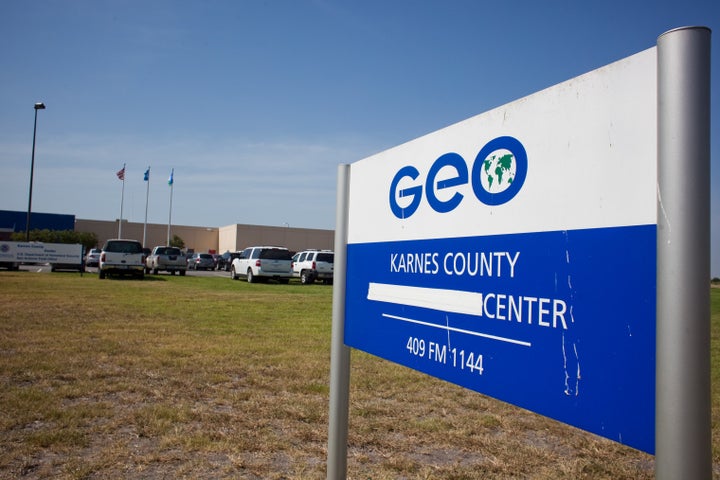 And the 1,400 families who were reunited in the past weeks are just some of the parents and children separated at the border. The government said 711 children remained in government custody away from their parents as of Thursday afternoon.
A woman who crossed in May as part of the Central American "caravan" told HuffPost she was reunited with her 5-year-old child but that her husband was still in custody. The woman, Elena Martinez, said that he had been slated for release but that he called her from Port Isabel Detention Center in Texas on Thursday to tell her he remained locked up, along with two other Salvadoran nationals whose children remained in shelters.
The parents of 431 detained children are no longer in the U.S., which a government official said was because they were deported. Sabraw said these parents will also need a chance at reunification under his order.
The government said that 120 parents signed forms to waive reunification with their children, but attorneys believe some may have done so under duress or without understanding what the documents meant. The Trump administration has disputed this and argues parents have access to written statements notifying them of their rights and are given an explanation of the forms in a language they understand.
The Trump administration said parents who are being deported are always given an opportunity to have their children go with them.
Aid groups are also concerned about the 57 parents the government said were ineligible to be reunited with their child because of red flags in the parents' background. Without more specifics, the advocates argued, it was difficult to know whether people were being wrongly disqualified.
ACLU attorney Lee Gelernt said there's considerable work ahead and admonished the government for what he said was a self-congratulatory tone about its hard work to reunite the families it split up.
"The government shouldn't be proud of the work they're doing on reunification," he told reporters on a call Thursday afternoon. "It should just be, 'We created this cruel, unconstitutional, inhumane policy. Now we're trying to fix it in every way we can and make these families whole.' Not, 'We're proud we're doing the reunifications,' as if they're showing up to fix some natural disaster. This is a disaster that they created."
Before You Go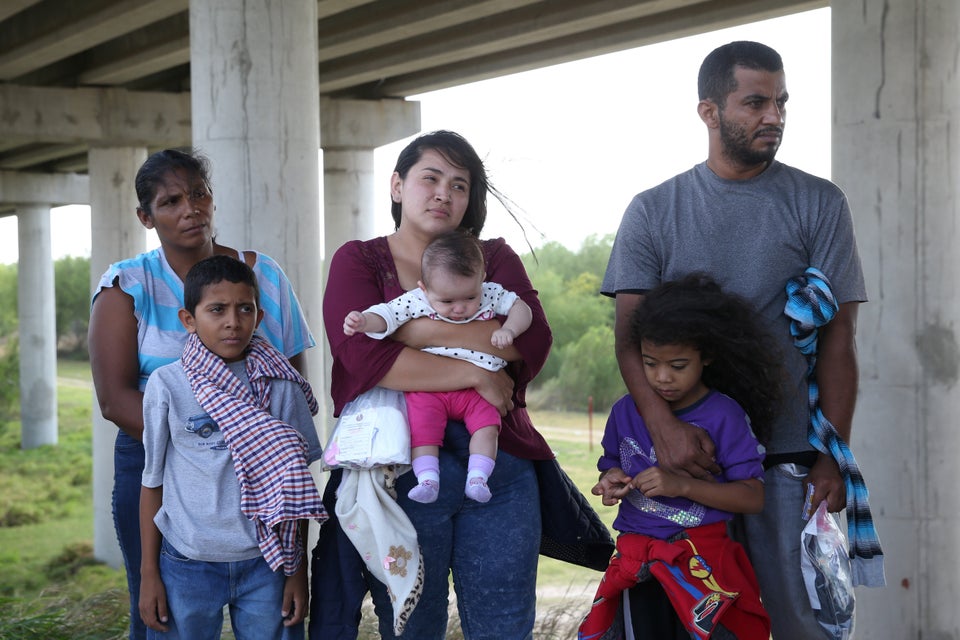 Immigrant Families At The U.S.-Mexico Border
Popular in the Community