The Trump administration said Thursday that it reunited 57 children under age 5 from the parents it separated them from at the border, a process that was supposed to happen by a Tuesday deadline set by a judge.
A dozen parents who were already deported have yet to be reunited with their children, according to a joint statement from the departments of Homeland Security and Health and Human Services. In total, 46 children under age 5 are still separated from the adults they were taken from at the border and are not eligible for reunification under court order at this time, in some cases because the parent was found to be unsafe or not actually a parent, according to the government.
A judge ordered the government last month to stop splitting up families at the border, which happened with increased frequency under a zero tolerance policy for illegal immigration enacted earlier this year. More than 2,500 kids were taken from their parents so the adults could be prosecuted for illegally crossing the border ― and, before the court order, the government often declined to put the families back together even after criminal proceedings were completed.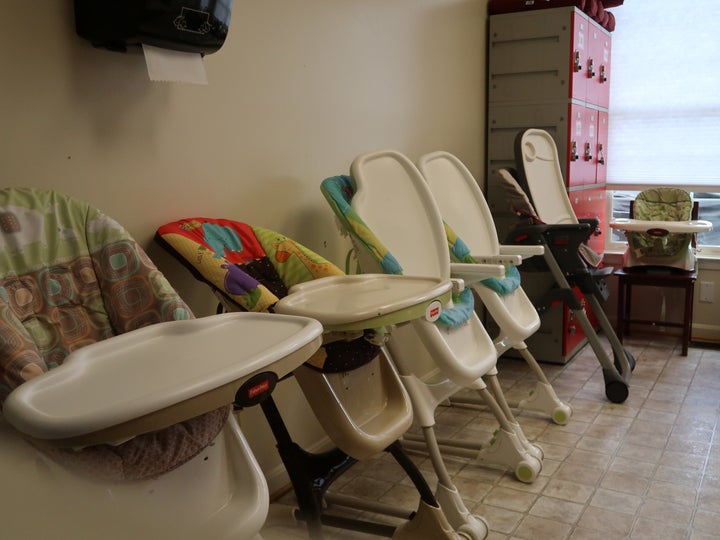 The government was supposed to reunite children under age 5 with their parents by a deadline of Tuesday and has until July 26 to do the same for all minors separated from their mothers and fathers at the border.
The Trump administration failed to meet the Tuesday deadline, and the American Civil Liberties Union, which is representing the families, "will decide what remedies to recommend to the court for the non-compliance," Lee Gelernt, deputy director of the ACLU's Immigrants' Rights Project, said in a statement.
"If in fact 57 children have been reunited because of the lawsuit, we could not be more happy for those families," he said. "But make no mistake about it: the government missed the deadline even for these 57 children."
The families that have been reunited were also released from detention while they undergo immigration proceedings, which could ultimately lead to them being deported, so long as they do not commit crimes and do attend court hearings and meetings with immigration agents.
The Trump administration said it identified about 100 children under age 5 who were likely separated from their parents at the border, but as of Tuesday said some could not yet be reunited, in part due to an intensive screening process typically used for minors who come to the U.S. alone before they are released to sponsors.
Based on those considerations, Sabraw said Tuesday that 63 children should be able to be reunified with parents this week.
The government has pushed back on the idea that screenings should be streamlined, although officials said they will comply with the judge's order.
"Each step of our process is necessary to protect children," HHS official Chris Meekins, chief of staff in the Office of the Assistant Secretary for Preparedness and Response, told reporters on a press call. "Eliminating any one of these steps will endanger children."
Parents were not charged for DNA testing, background checks or other parts of the reunification process, Matthew Albence, executive associate director of enforcement and removal operations at Immigration and Customs Enforcement, told reporters.
"If in fact 57 children have been reunited because of the lawsuit, we could not be more happy for those families. But make no mistake about it: the government missed the deadline even for these 57 children."
DHS and HHS said in a statement that 46 parents were ultimately found to be ineligible to be reunited with their children at this time, of 103 kids under 5 whom the government found to be covered by the court order. (The government previously said 102 children under 5 were part of the court order. The number increased because one parent who initially declined to be reunited with his child changed his mind, Albence said.)
The government said 24 children are currently not eligible to be reunited with parents "due to circumstances of the adults in question," 11 of whom are in criminal custody with either the U.S. Marshals Service or state jails.
The Trump administration listed the 12 parents who have been deported as ineligible for reunification at this time, although the judge ordered the government to put those families back together as well.
Some parents who were already deported may choose not to have their child sent to them, in some cases because the child has other family in the U.S. or can pursue asylum or other relief. The ICE official said it was because those parents had already paid smugglers and coyotes to get the child to the U.S.
"They're not going to generally take that child back with them after they've accomplished their smuggling," Albence said on the call with reporters.
The government is unaware of the location of the parent of one child, who according to a court filing may be a U.S. citizen ― meaning he or she should not be in custody as a purported unauthorized immigrant.
Twenty-two children were not reunited with family because of safety concerns, according to the government, including 11 because of the serious criminal history of the parent, one adult who allegedly abused the child and one adult who planned to live with another person charged with sexually abusing a child.
Seven adults were determined not to be the parents of the child they entered with. Two others' status could change: One adult had a falsified birth certificate and whether they are the true parent is still being determined, and another is being treated for a disease, according to the government.
The government still must reunify as many as 2,900 children over the age of 5 with their parents, based on initial estimates that up to 3,000 kids had been separated from mothers and fathers at the border.
HHS and DHS are working to make arrangements for those children ages 5 to 17, officials said.
This story has been updated with more details from Thursday's press call.
Before You Go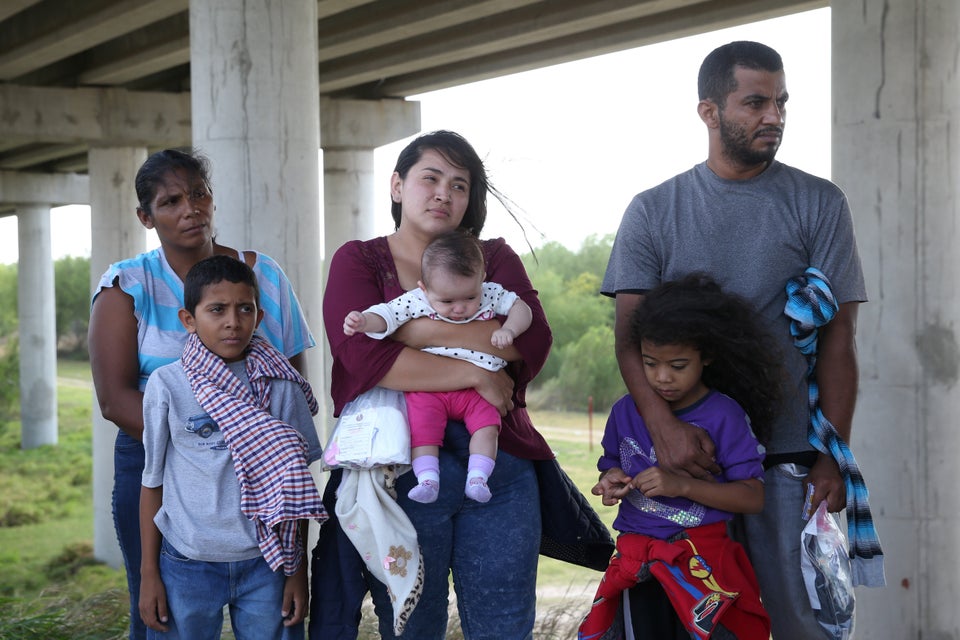 Immigrant Families At The U.S.-Mexico Border
Popular in the Community