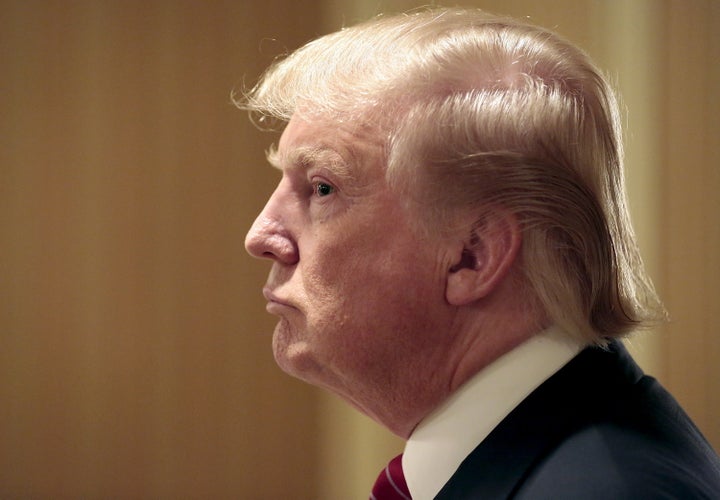 Immigrant rights groups plan to hold rallies and marches in more than 40 cities across the United States next week, aimed at pressing President-elect Donald Trump to back away from the hardline policies he trumpeted during his campaign.
Many of the activists' demands ― like reducing deportations and passing comprehensive immigration reform ― have been common themes of the immigrant rights movement over the last eight years. But organizers are also gearing up for a fight to preserve the greatest gains of the Obama era.
"We are expecting and getting ready for the fight of our lives," Kica Matos, the director of immigrant rights and racial justice at the Center for Community Change, said on a call with reporters Thursday. "If you look at [Trump's] 100-day plan, it's filled with hate."
The largest of the Jan. 14 events is set for Washington, where organizers will be busing activists from Pennsylvania, Maryland and Virginia. They'll meet at the Metropolitan African Methodist Episcopal Church to hear from speakers including Rep. Luis Gutierrez (D-Ill.). Organizers, who want to show a strong presence in Trump's new home, said they expect more than 2,000 people to attend.
Trump vowed on the campaign trail to cut federal funding to cities where local police do not help funnel undocumented immigrants into the federal deportation system. In his first post-election interview, the president-elect said he would deport between 2 and 3 million people. That figure would roughly double the Obama administration's record-setting deportation pace, if Trump managed the effort over one term.
Some news reports suggest that Trump may give an administration position to Kansas Secretary of State Kris Kobach, an immigration hardliner whom Matos described as "an absolute Nazi."
Trump, who is known more for blustery off-the-cuff remarks than consistent policy positions, has sent mixed signals on one of President Barack Obama's signature immigration achievements, the Deferred Action for Childhood Arrivals program. The 2012 initiative shields many people who arrived in the country as kids from deportation and allows them to work legally.
During the campaign, Trump promised to do away with DACA. Last month, he appeared to walk those comments back a bit in an interview with Time magazine, saying he planned to "work something out" for DACA recipients. But he offered no specifics and didn't explicitly reverse his previous position.
"If President-elect Trump wants to do something about Dreamers as he said in his Time magazine interview, the answer is simple," Cristina Jimenez, the executive director of United We Dream, said on Thursday's press call. "Keep the program and take back your promise to rescind DACA."
Popular in the Community