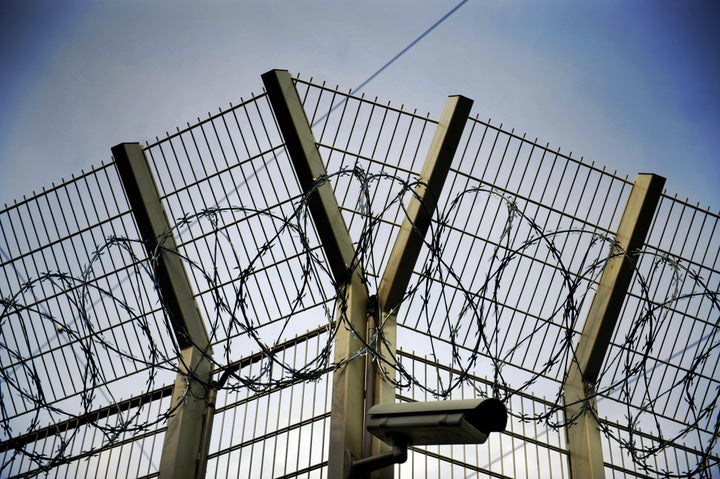 Nearly 10 years ago, Congress passed, in a bipartisan vote, the Prison Rape Elimination Act (PREA). This was the first legislation to call for a zero-tolerance approach to sexual assault and rape in any kind of confinement throughout the United States. Immigration detention and juvenile custody were expressly included in the recommendations that were subsequently issued by the Prison Rape Elimination Commission.
Last week the Justice Department issued its long-awaited regulations in regard to PREA. And although these particular regulations will not apply to immigrants held under the Department of Homeland Security and the Department of Health and Human Services, the White House issued a memorandum on the same day calling for any federal agency with jurisdiction over confinement facilities to work with the Justice Department to develop their own regulations in compliance with PREA.
In so many ways, we should celebrate these announcements as a victory. That the Obama administration has articulated in no uncertain terms that PREA should apply to all confinement is a huge victory for the countless detained individuals around the country. The political will demonstrated in the announcement is the result of years of advocacy on behalf of and by those in government custody.
But the announcement is also, frankly, a disheartening reminder of just how long it took to get here, and how far we still have to go. When PREA passed unanimously nearly 10 years ago, we were relieved and heartened that the communities we fight for -- immigrants fleeing risk and seeking protection in our country and victims of abuse and trafficking -- would be protected. After all, immigrants in immigration detention facilities are not incarcerated as criminals, but are being held in civil detention. It seemed obvious that these protection measures would include them.

Little did we know during PREA's various stages the struggle that remained ahead. When DOJ issued its draft regulations, seven years after the law was passed, advocates were speechless to see that immigrants in Homeland Security and Health and Human Services were expressly excluded from protections, despite the clear, bipartisan intent of the legislation and the extensive recommendations specifically for concerning detained immigrants.
Immigration detention in DHS and DHHS custody
In our years of research and advocacy on behalf of immigrants, the Women's Refugee Commission has encountered countless courageous adults and children who not only faced unspeakable trauma in their journeys to the U.S. but who were then sexually assaulted in terrifying and humiliating ways while in U.S. facilities. These are men and women and boys and girls who often speak little English and who are not only at the mercy of detention facility officials and guards for their daily survival, but also for determining their immigration status. Immigration detention creates a power dynamic in which the detainee has no control and where retaliation can include segregation, threats of or actual deportation and threats to deny immigration status. Imagine being a child who was abused and abandoned in Central America and smuggled into the U.S. only to end up at a facility where a guard forces himself on you and then threatens to never reunify you with your only family member in the country. Or imagine what it was like for a woman who tried to report a brutal sexual assault by a guard only to be told, "Don't make trouble for yourself."

In near perfect timing, the Bureau of Justice Statistics released a report on the same day that found that nearly 1 in 10 incarcerated persons has reported an incident of sexual victimization in criminal custody. A FOIA request by the ACLU recently revealed almost 200 sexual assault complaints filed in immigration detention since 2007, though experts estimate these figures are likely much higher because of underreporting due to fear of retaliation. With staggering estimates such as these, it is beyond belief that our country has taken as long as it has to recognize and seek meaningful solutions to the problem.
The administration's decision last week represents a significant step to recognize the threat of sexual violence that detainees and prisoners face every day. However, critical steps lie ahead to ensure that the decision is a meaningful one. While we had hoped that one uniform set of rules would govern all persons in confinement regardless of jurisdiction, what remains unclear is how different agencies and local authorities will apply PREA standards. Homeland Security and Health and Human Services can and should take seriously the call to draft their own regulations, to ensure that these apply to every person and place of confinement under their jurisdiction, and to make sure they rigorously comply with the Prison Rape Elimination Commission's specific recommendations. The White House and the Justice Department should hold these agencies accountable to the task, calling on them to acknowledge that their current policies are insufficient and that national PREA regulations must apply to their facilities and detainees. The Justice Department will have to ensure that regulations are drafted within the prescribed 120 days and corresponding action taken within 240 days after -- a time period that already seems far too long considering how long it has taken to get here. And perhaps most importantly, officials and staff have to be fully trained in these policies, so that well-drafted regulations translate into thoughtful prevention and protection measures that have the political will of the agencies, and law enforcement, behind them.
Immigrant victims of sexual assault and abuse in detention have fought for and waited so long for this day. They should not have to wait any longer.
Calling all HuffPost superfans!
Sign up for membership to become a founding member and help shape HuffPost's next chapter