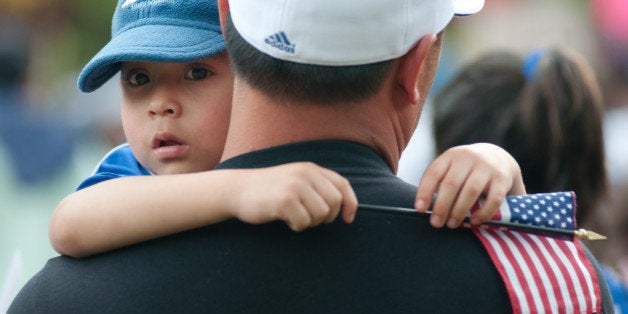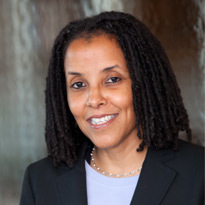 When the Fair Immigration Reform Movement was first born, folks in any corridor of power laughed at our audacity in raising the idea of citizenship for all immigrant families in America.
That was 15 years ago. But together, step by step, we built a movement. And along the way, we found out we had friends, friends in the civil rights movement, friends in the labor movement, friends in the business community, friends in communities of faith across America.
Thanks to the work of FIRM through its grassroots immigrant leaders and families that stepped out of the shadows to raise their voices, there is now such a thing in America as the pro-immigrant vote. And thanks to pro-immigrant voters in America there is no pathway to the White House in America that does not address our families.
That's what brings us to Las Vegas this weekend. FIRM, the largest national coalition of grassroots organizations fighting for immigrant rights at the state, local, and federal level, in partnership with The Nation, will host a sold-out nonpartisan presidential candidate forum.
We've invited all Republican and Democratic presidential candidates. Sen. Bernie Sanders and former Maryland governor Martin O'Malley have committed to joining us.
That's good news because we need to hear how the presidential candidates will address the issues important to Latinos and immigrants.
Now is the time for us to hear how the candidates will prioritize comprehensive immigration reform with a path to citizenship for our most vulnerable among immigrants, the undocumented and low wage workers. These immigrants pay billions in taxes and are unable to access basic benefits like social security or tax credits. Yet, despite the odds, their success stories are many, as students, business owners and contributors to our communities, schools and economy.
We want to know how, if elected, the candidates will use their executive authority to make sure every tool at their disposal is used to keep families together. FIRM and our partners have fought hard for policies like DACA and DAPA to keep immigrant families together and are extremely disappointed that these measures are being held up in the 5th Circuit Court of Appeals. We want to know how the candidates will address aggressive enforcement that leads to detaining, incarcerating and deporting unprecedented numbers of immigrants.
But we want to know where the candidates stand on all issues that affect our immigrant communities, not just immigration reform. The majority of recent immigrants to American live in low-income, forgotten neighborhoods in our biggest and smallest cities. These communities often suffer from decades of disinvestment and discrimination. The unemployment rate among poor residents in these communities is 37% - more than 3 million need work. We want to know how the candidates will support substantial new investment to create jobs for very low income residents in these communities so we can cut the unemployment rates significantly.
We want to know how the candidates will rebalance our economy so that jobs, capital, talent and enterprise rise out of the ashes of our struggling neighborhoods. We want to know how these candidates will be different than the countless politicians who for too long made promises to America's struggling families that they didn't keep.
We are disappointed that the Democratic front runner former Secretary of State Hillary Clinton will be a no-show. Our families and all pro-immigrant voters expect much more from her in terms of a policy vision for immigrants in America and direct engagement with the families who make up one of the most powerful movements in America. FIRM hopes we and the Secretary will have another opportunity to engage on the future of immigrants in America.
The presidential forum is part of a three-day FIRM Strategy Summit that brings grassroots leaders and families in the FIRM network together in a key state a year before the 2016 election. The summit will map out civic engagement plans for the next year as our families continue to change the national conversation around immigration.
Families are angry, in despair and continue to live in fear of deportation. But we are channeling those emotions into action to ensure that Latino and immigrant voters turn out in significant numbers at the polls and let their voices be heard.
The presidential forums, on Sunday at 4 p.m. PST with Martin O'Malley, and Monday at 11 a.m. PST with Bernie Sanders, will be livestreamed here: http://www.fairimmigration.org/livestream/.
Kica Matos is director of Immigrant Rights and Racial Justice for the Center for Community Change Action.
Calling all HuffPost superfans!
Sign up for membership to become a founding member and help shape HuffPost's next chapter